No doubt, we live in a changing world and the onus is on every business organization to proactively respond to this change. In most organizations, post-it boards are used to manage their operational activities within the confined offices. 
However, the competition in today's market is huge and workers can be required to work remotely from any part of the world to beat competition in their sector. 
In such a scenario, the task of achieving the desired productivity and efficiency becomes difficult for most business managers with the traditional post-it boards. It is always a herculean task to get the entire workforce that is working outside of the office facilities on the same page. This is because they will always experience difficulties in gaining access to vital information that will enhance their efficiency. 
In reality, as a business manager, all you need is an online and collaborative planning tool that will help you attain ease in managing the activities of your remote workers and dispersed teams. 
By integrating online and workload planning into your business, you can manage the workflow of your team, keep the project deliverable on track, access different files, aid your remote workers in getting on with their tasks and achieve the desired level of productivity and efficiency. 
In this article, we will discuss why you need to go from the post-it board to online and collaborative planning activities to maximize the output of your employees.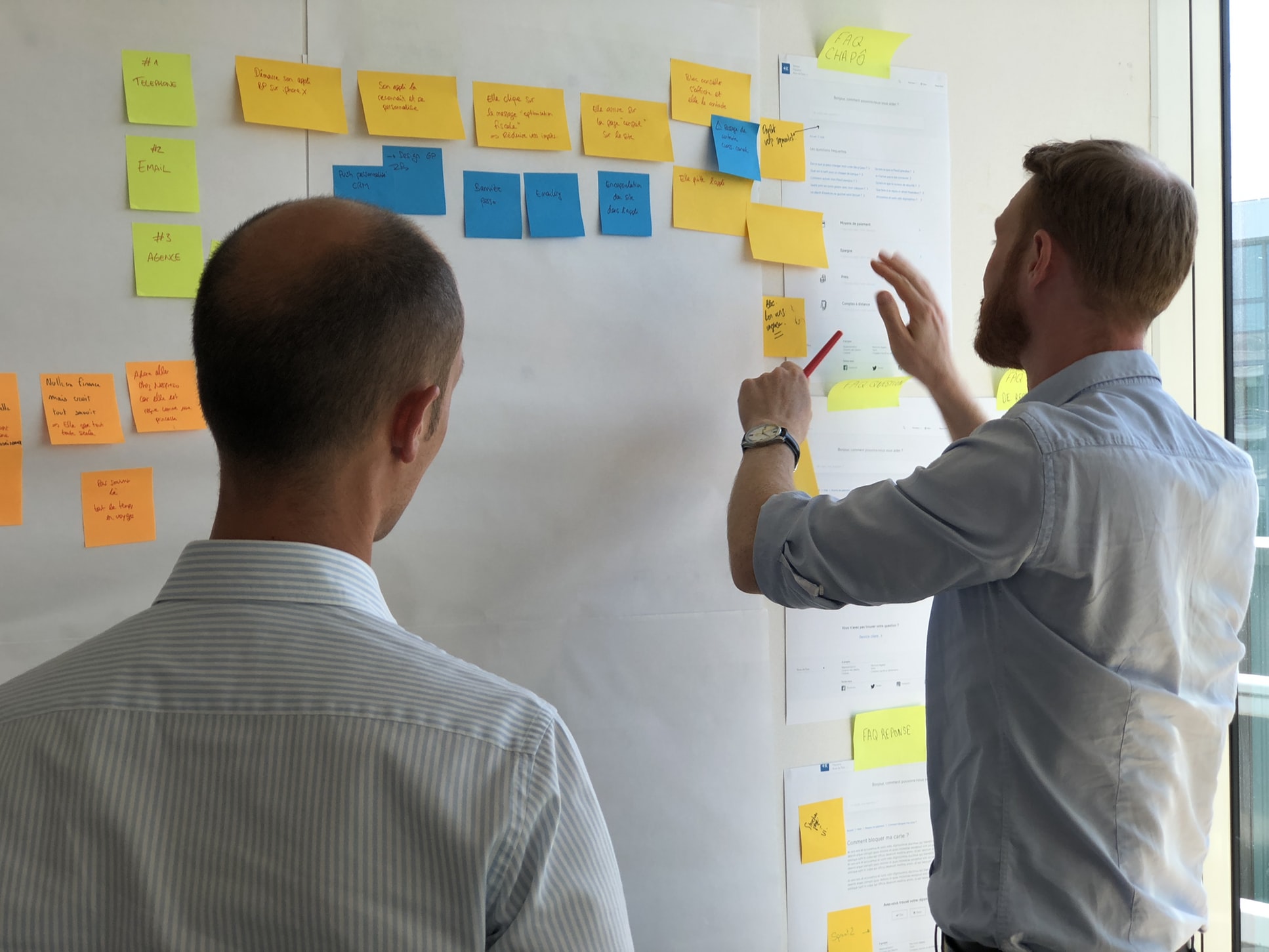 Why online and collaborative planning tool is ideal for your business firm
Communication among the workforce of a firm is germane to its growth and success. According to statistics, 58% of workers waste at least one hour every day searching for information.
 With online and collaborative planning tools, teams can communicate with one another effectively irrespective of their locations through instant messaging, conferencing, telephony, and video conferencing. This enables them to discuss various ideas that can be leveraged to undertake their tasks.
The following are the values that online and collaborative planning brings to your business organization:
It simplifies the process of coordinating business activities: it affords you the opportunity of effective coordination of project's activities with all team members thereby ensuring that the project deadlines are met. Also, it ensures proper alignment of vital project tasks.
It ensures enterprise collaboration

: online and collaborative planning software aids organizations in achieving enterprise collaboration with innovative features to undertake complex tasks.

It can be managed by a server

: online and collaborative planning tools can be managed by a server. This allows messages to be sent and received via servers with the schedule set by the server and not in real-time. 

Ease of use with other tools

: these tools can be used easily with other tools such as Google chat, Yahoo chat, and Skype.
Examples of online and collaborative planning tools
The following are the examples of the online and collaborative planning tools that can be embraced by various business organizations;
Aww App

: on this app, users can log in to privatize the board and invite other people to participate in a project team's discussion. Users can make use of the dot grid to assist in drawing and lining up text. 
Also, users are permitted to remove any mistakes they make while working online with the Undo Button, the Delete Button can wipe the whole board while the Swipe Eraser tool can remove a particular section by dragging a selection tool. 
Web Whiteboard

: this is unique for granting instant access and ease of use to its users. Users can get online without logging in, you can download different applications, invite other workers to brainstorm and share ideas on their activities.
 It is embedded with tools that can easily draw and map out ideas. Furthermore, Web Whiteboard is suitable for Google Hangout conversation to ensure effective collaboration and communication among the members of a team.
Conceptboard

: Conceptboard is an online and collaborative planning tool for sharing ideas and tracking the progress of a project. It is embedded with tools that ensure effective management of the activities of a project. 
Also, on Conceptboard, users can import images and files on it. Again, they can drag and drop any type of documents ranging from word documents to Excel Spreadsheets, PDF files, images, and Photoshop documents. 
Twiddla:

Twiddla is an online and collaborative planning tool that can be useful for the project teams working remotely to organize their private meetings to collaborate and get on with their tasks.
 Twiddla simplifies the process of online group discussion and sharing of images, files, and WebPages among the team members. Again, it has a host of drawing, marking, and writing tools to aid the brainstorming sessions of a project team during their meetings.
Classic Kanban position board with colors and critical path: this tool aids project teams that are working remotely to achieve optimum productivity. For example, you have such a tool in Sinnaps, an online project management tool.
 It helps project teams in prioritizing the activities of their project depending on their time, dependencies between the project tasks and their dates. 
Furthermore, Sinnaps simplifies the connection of plans with the agile board to ensure ease in updating any change in plan on the agile board by the leader of the project team. 
You can execute the plan of your team by adding each activity to each day, assign task duration and members to undertake it. It can establish the dependencies of the project activities by ensuring that the tasks that are not assigned will commence when others are finished.
 Again, it is capable of calculating the critical path of your project thereby saving the project team a lot of time in the process.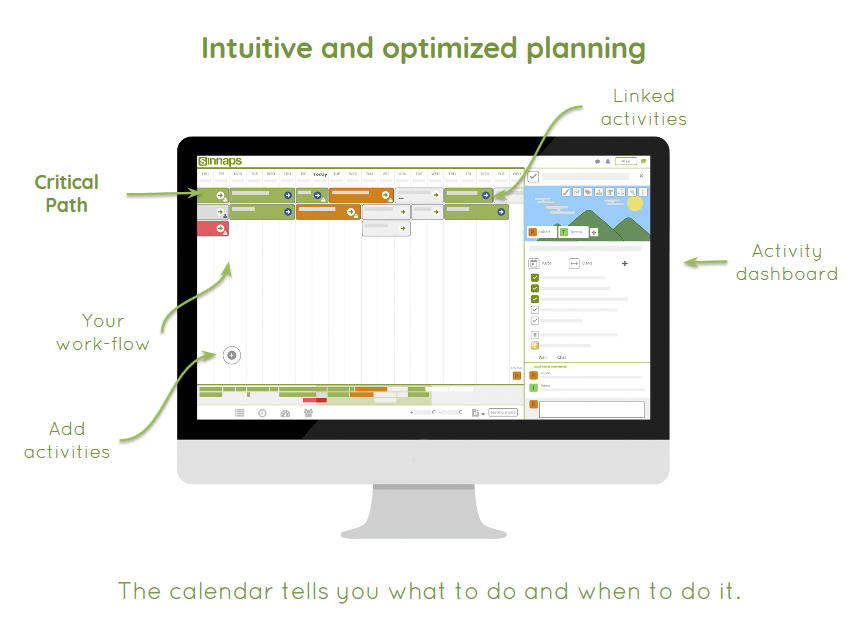 The Kanban board feature ensures proper monitoring of the project's progress. You can filter the project to deduce the number of days left for the activities of the project to be completed, the percentage of the activities undertaken, and the personnel involved in the project to achieve effective and thorough project management that will meet the needs of the clients.