The evolution of modern business practice has brought about improved means of getting things done. One of such evolution is the Agile framework, an iterative approach to planning which is currently employed by almost every project manager.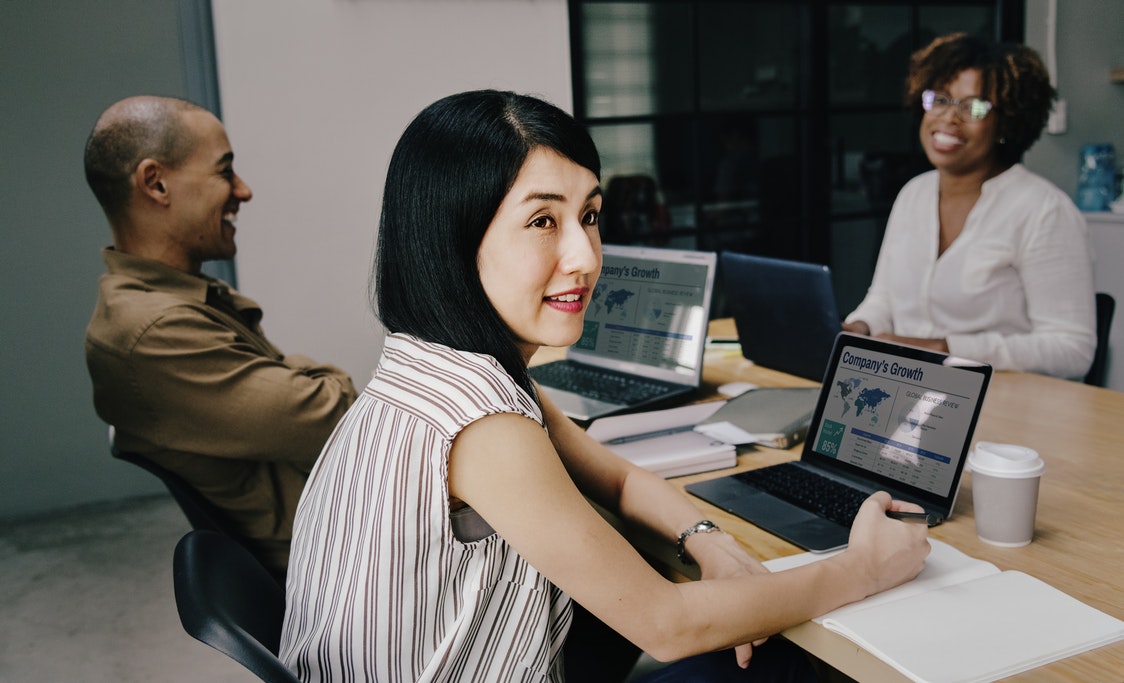 This program covers just about every facet of project management – Scrum, although very popular is one only one of such frame works for implementing it.
Scrum works very well for teams, allowing them to address complex issues while delivering products and meeting targets easily. Besides, the team evaluates what is working effectively, what went wrong, and what could be improved on. That is how sprint retrospective works.
To take advantage of this framework, you'll need to understand what makes up the Agile team structure; Scrum team, Scrum product owners, agile team roles and the ways they can add value to all your project management endeavors.
Therefore, to keep you better informed of all opportunities that you and your businesses can enjoy by simply implementing Scrum framework, we have put this article together. Hopefully, you too can get to benefit from Sinnaps online project management software that brings you all the features of the Scrum framework. So, to set the ball rolling, let's begin by briefly defining what a Scrum team is.
Here, you can find a Scrum planning: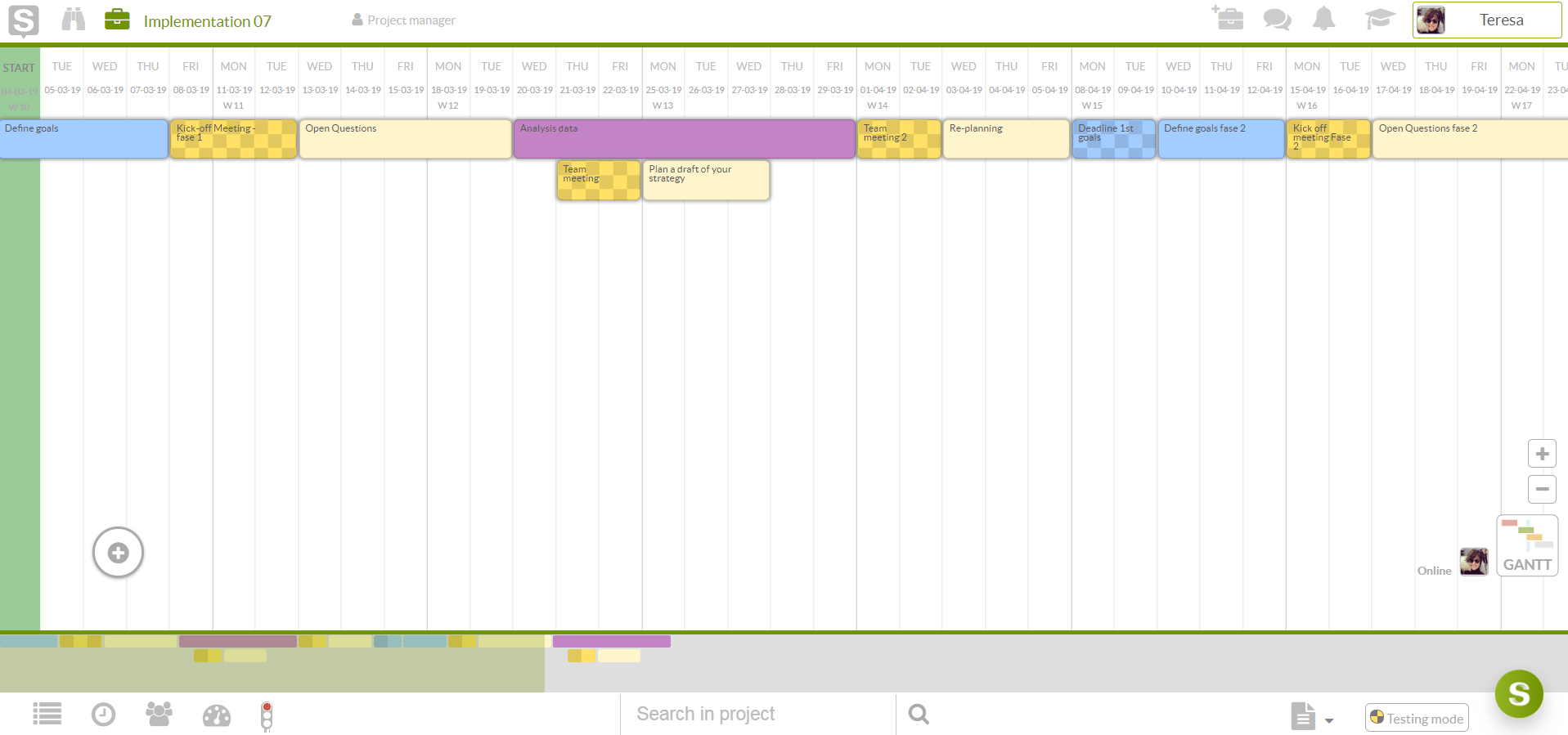 All about Scrum
Related links…
Scrum Team
A Scrum team is basically made up of a collection of individuals. The Agile team size consists typically between five to nine members who work together towards meeting and achieving a specified product. Among other features that make the Scrum framework so popular include its ability to foster a high level of communication among team members, align their interests and focus their energy as well as resources in realizing a common goal by adhering to set rules and showing respect to each other.
It is often better that scrum team members work from the same location whenever possible. This will help the team to better manage tasks and responsibilities regarding completion and delivery of the project.
Agile Team Roles
Created as an alternative to traditional project management, the Agile framework, in order to target a final major deliverable, saw it fit to break each goal down to several independent products that are easily and quickly developed, released and iterated upon. With a lot to accomplish, and lean time frame, the Agile workflow seeks to put in place a coordinated team with result-driven Agile team roles which tells every team member what they ought to be doing at every point in time. The ideal Agile team working in Scrum has three Scrum roles:
The product owner
The Scrum Master Role
The Team member
Scrum Product Owner
In every Scrum team, there ought to be a member who is most familiar with the business case for the deliverables of the project. This key stakeholder has a vision for the end product, as well as a sense of how it'll fit into the company's long term goals. This includes a vast knowledge about the features that customers look out for in the product, as well as provide the team with feedback that can further improve the value of the product being built. This team member must be available to discuss each decision to ensure that the team is keeping in line with the vision of the product. His roles include:
Bridging the gap: The Scrum product manager works by bridging the gap between the Scrum team and the external stakeholders. He constantly engages with the team on a daily basis and corroborates with the external stakeholders to ensure that they understand what needs to be done.
Managing product backlog:  It is the responsibility of the Scrum product owner to ensure that every product backlog item in the project are clear and transparent so that every member of the team has a total understanding of the deliverables.
Certify a product: This entails defining the acceptance criteria for each product or deliverables being built. It may also include carrying out Acceptance Tests on each item to determine the functionality of the such items so that mistakes can be uncovered and corrected.
Participation: The Scrum team member works closely with the development team to explain each product deliverable, including scope and of course, the value it brings.
Scrum Master Salary
The Scrum master and product owner are considered the most vital roles in a Scrum development team. So who is a scrum master?
Scrum master responsibilities in a team can be more or less likened to that of a Scrum coach. It involves keeping every team member accountable to their sworn commitments to the tasks involved in the project, as well as remove impediments that may hinder or impede the team's productivity. According to statistics available, a certified professional Scrum master salary averages around $51.88 per hour. A justifiable pay, I think for someone who perform tasks such as maintaining the scrum board on a daily, interface with the Scrum product manager, organize Scrum team names and roles, conduct various analysis to reduce work flow friction, calls standup as well as demand accountability from the Agile product owner and individual team members.
Generally, Scrum masters serve to safeguard the entire process by sorting out every difficulty and improving workflow for all.
Sinnaps is a powerful online project management software that supports virtually all Scrum framework for project management.
Featuring Scrum tools including but not limited to task management, daily scrum meeting with the sprint team, sprint planning, sprint review tool, user story, etc., that allow the entire team members to manage activities in their project on a daily basis and also see what activities are considered priority according to the project schedule.
Manage your teams' resources and workload