Plan and manage your projects
Cloud-based collaboration and project management solution
Plan your projects – Prioritise tasks – Work in a team – Control costs – Optimise resources
Project management online in a simple and intuitive way
More than 50,000 people and 10,000 companies use Sinnaps
"...Sinnaps allows you to start in a simple way, and increase increase chances of control with time and expertise.... In addition, it slowly progresses to implement personalized improvements.."

Microliquid / CEO

"It's a very practical and easy to use management tool"

Monterry transport group / System analyst

"...After trying a lot, I have finally found an intelligent tool, easy to learn and use and above all, useful for planning and management of my company's projects. Sinnaps is very well thought out and that is noticed by users..."

Bodas de cuento / Wedding designer

" ... straighforward and not expensive compared to similar software".

Owner/ Marketer | Creative Advantage

"... Sinnaps applies project management and cost techniques in a very easy way for our teams of children. As they say: "it's our compass".."

Kids Kitcar association / Chairman

"...It has helped me a lot to keep track of my activities and those of my team. It is an easy-to-use tool, used to manage time and resources associated with a project ..."


SGS | Continuous Improvement Coordinator

"..There are always deviations on the initial planning. With Sinnaps, this task is simplified and makes everything easier..."

Idiogram / Co-founder & CBDO

"...One of the things we like about Sinnaps is that it's very intuitive. The effort does not have to be done in knowing the tool, but to manage the project. For that reason, Sinnaps facilitates management as the tool does not turn into an additional inconvenience..."

Wolf project / Trainer and consultant

"... its very easy to use without losing functionality or capacity ..."

Niproma / Technical Manager

"...Email is outdated in project management. It is essential to have logs and your work properly organized  in a management tool, for us this is possible thanks to Sinnaps..."

Indigraf / CEO and Founder

"...I really liked the platform. I've been using Jira and others similar ones and what I was looking for was something more visual and friendly, that allows me to organize the web development projects of my company..."

Smarterix | Co founder

" ... My most sincere consideration for Sinnaps. We could not find an interface as simple and as clear. Fully recommended for an efficient project organization for both SMBs and Large Companies "

Marketingskraft Helfer in MR Congress Incentive

" ...Excellent tool to organize work and maintain clear goals. I have many things to do and I could not find a better tool to organize myself..."

Financial analyst | Grupo Matriz

"...It is very easy to understand and very intuitive. At a glance you know what you need to do in all projects. In addition, you can also know the real expenses of resources..."

Plumágica / Managing Director

"...I am very pleased with Sinnaps. Its an intuitive application, easy to use and understand for collaborators. Being able to export the timeline to Excel is a great success..."

Moetti / Head of ID dep

"...I have worked in most cases with Microsoft Project, but I recognize that there are many professional alternatives now in our days, some of them much more usable and visual, such as Sinnaps..."

&nsbp;

Ceolevel / CEO and founder

"...At last we have found an agile, intuitive project management tool, easy to handle by managers and project engineers..."

Samat ingenieering / Owner
Easy project management for the entire team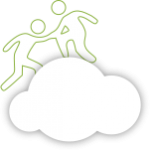 Virtual Coach

Every minute, our virtual coach checks more than 200 different aspects in your project, it points you out how to improve your planning, reports risks, and suggests how to implement Sinnaps in your team.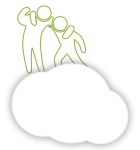 Management aids

Detect your project's critical path (CPM) and apply professional Earned Value Management techniques (EVM) in the most intuitive and easiest way to understand.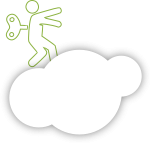 Automatic prioritization 

Sinnaps automatically prioritizes all the tasks in your project, according to your planning.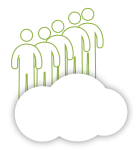 Project templates

Use a large collection of public templates. Or design your own private templates to optimize everyone's work.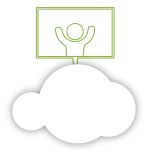 Training and helpdesk support

Free access to videos, tutorials, an online course and direct chat with our agents from the Helpdesk team.
Try Sinnaps for free for unlimited time
What can you do with Sinnaps?