Stakeholder communication plans are the new gold rush when it comes to communicating change to stakeholders and managing business/projects in such ways as to meet set goals and objectives.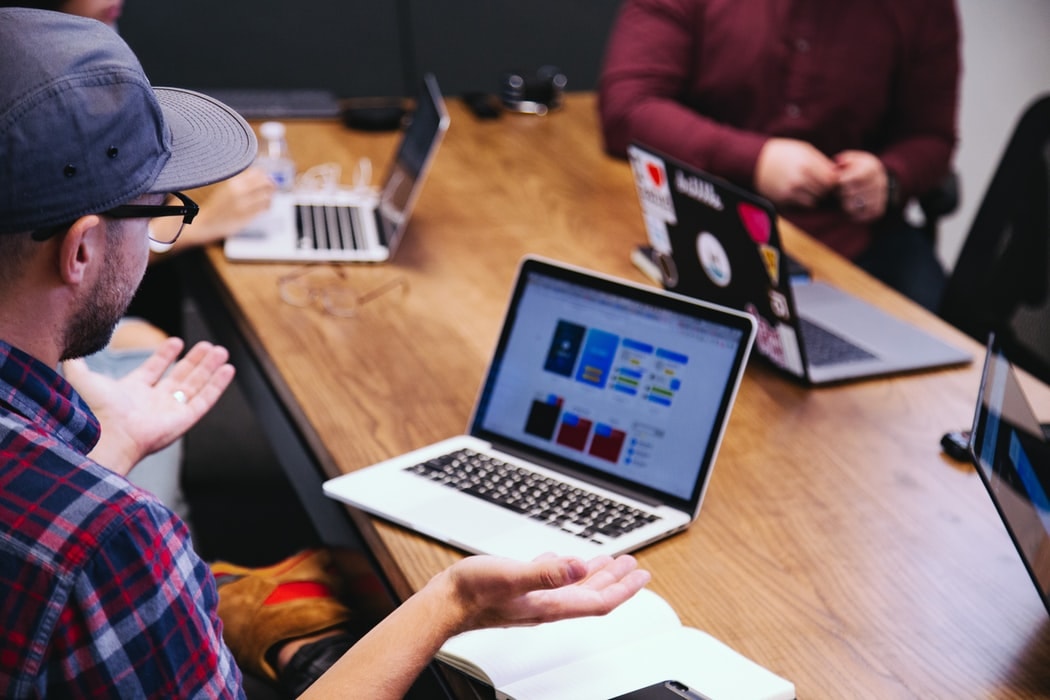 Every project has its own stakeholders, and proper stakeholder involvement will almost certainly bring the project team a step closer to meeting set objectives in delivering the promise of the project. The first step is stakeholder identification. Without first knowing your stakeholders, there's no way your stakeholder strategy or stakeholder action plan would work.
Fortunately for businesses managers, project managers and teams the world over, a lot of tools are now available that allow for proper stakeholder assessment. Tools like Sinnaps online management software, Smartsheet, Hootsuite, Asana, Wrike and the likes make it easier to identify stakeholders, carryout Stakeholder analysis grid to determine the level of interest and reach of each stakeholder. This will help you develop a stakeholder communication plan and tailor it in line with each stakeholder's involvement. This will help you decide which stakeholders would prefer regular check-ins as well as those who would require complete, detailed updates.
Stakeholder Communication Plan
Is it really necessary to have a stakeholder communication plan? You bet it is. It is of utmost importance to every project. So how do you go about this all-important aspect of project management?  The first step as we have seen in the earlier part of this article is to identify who is a stakeholder. In other words, those with certain vested interest in your project, and can influence the project in ways that may include budgeting and even general acceptance.
It is important to note that stakeholders could also be external to a business or project. Examples of stakeholders in this category would include say, people who reside within the location of a construction project, customers, vendors, etc.
It is always helpful that you take the time to learn about your stakeholders so as to understand what their preferred mode of communication is. Thanks to the internet, you can find tools that can help you in your bid to understand your stakeholders as well as develop concrete stakeholder communication plan that will help you manage your stakeholders in such a way as to make them feel important, appreciated and having a sense of involvement in the project.
Stakeholder Plan
Once you have determined who your stakeholders are, you would want to take it further by developing a stakeholder plan/ stakeholder communication matrix which will clearly specify how you would manage each of them. This could be in the form of a simple document with a stakeholder grid on one axis, and their interests as regards the project, their power, reach or influence, financial standing as well as their demeanour towards the project, etc., on the other.
The stakeholder plan should include clear directions as to the preferred ways to communicate with each stakeholder, the frequency, or how often they are to be communicated with, as well as the amount of detail to be given out.
Social Kanban Dashboard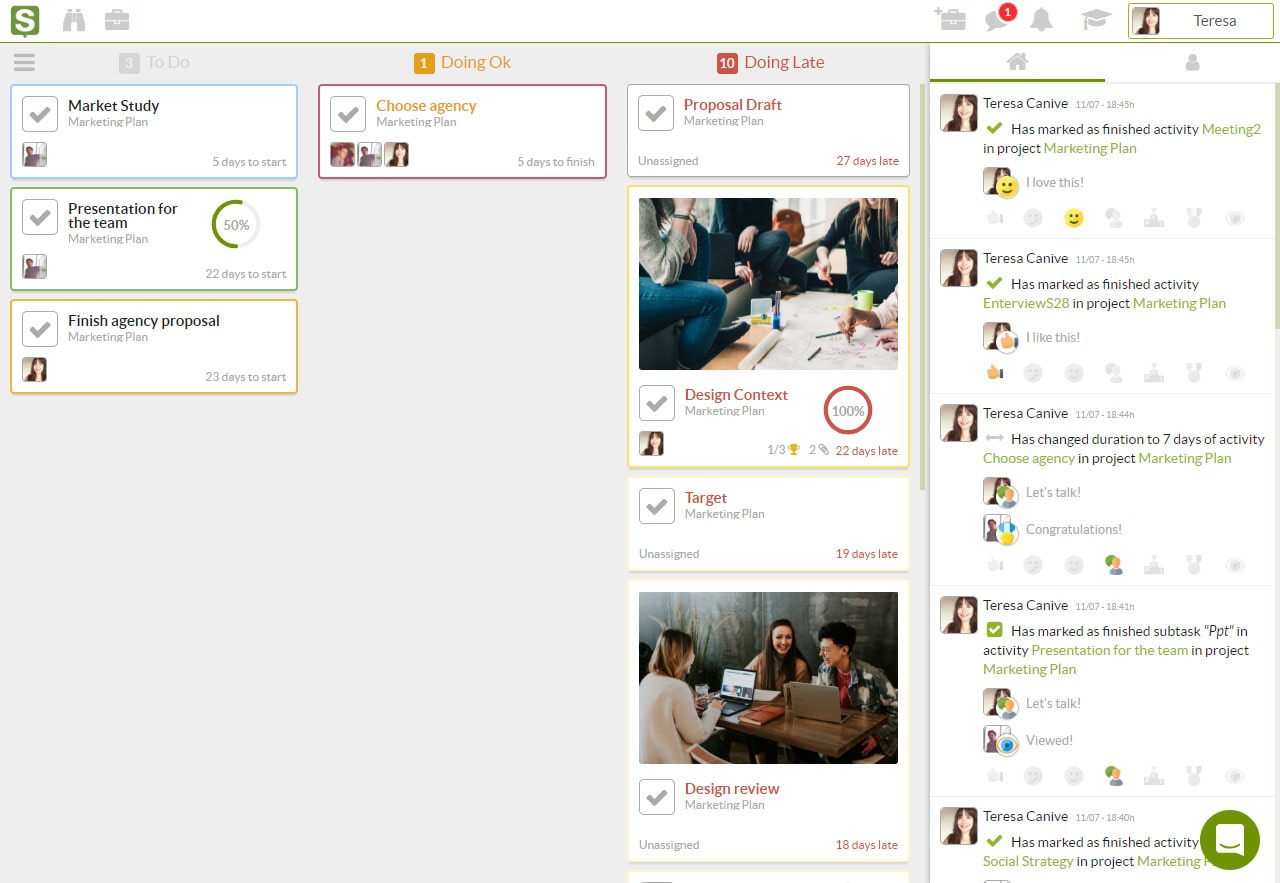 Besides, use a RACI matrix template, which is all you need for the definition and documentation of the roles and responsibilities of your members. RACI is an acronym derived from: Responsible, Accountable, Consulted, and Informed.
How to Communicate with Stakeholders
Now let's discuss the issue of how to communicate with stakeholders. So, you've worked on a project, and would need to meet with stakeholders or senior executives to discuss the progress of your work. The question is, how do you go about intimating this high-profile group that the project may not go as planned? Or how do you get your stakeholders to sit and listen to the changes or reviews you've made to the design in a way that doesn't leave you looking bad? Let us quickly look at a few tricks on how to communicate with stakeholders.
Be prepared:

Take the time to go through your information so you do not end up wasting their time

Provide documents for review

: It is important to have a form of presentation or documents sent over to individual stakeholders before the meeting

Understand the facts

: You must show your stakeholders that you have it all under control. Think through all possible scenarios and outcomes, and provide a semblance of a possible solution 

Show that you cherish stakeholder participation

: Give your stakeholders the impression that their inputs are much appreciated and valued

Be proactive

: Do proper follow-up with updates on discussions/resolution reached during the meetings
Besides, stakeholder mapping enables business managers to have a visual representation of the various stakeholders of their organizations.
Free online Project Management course
Learn to coordinate teams, manage projects, optimise resources and anticipate risks in 15 days.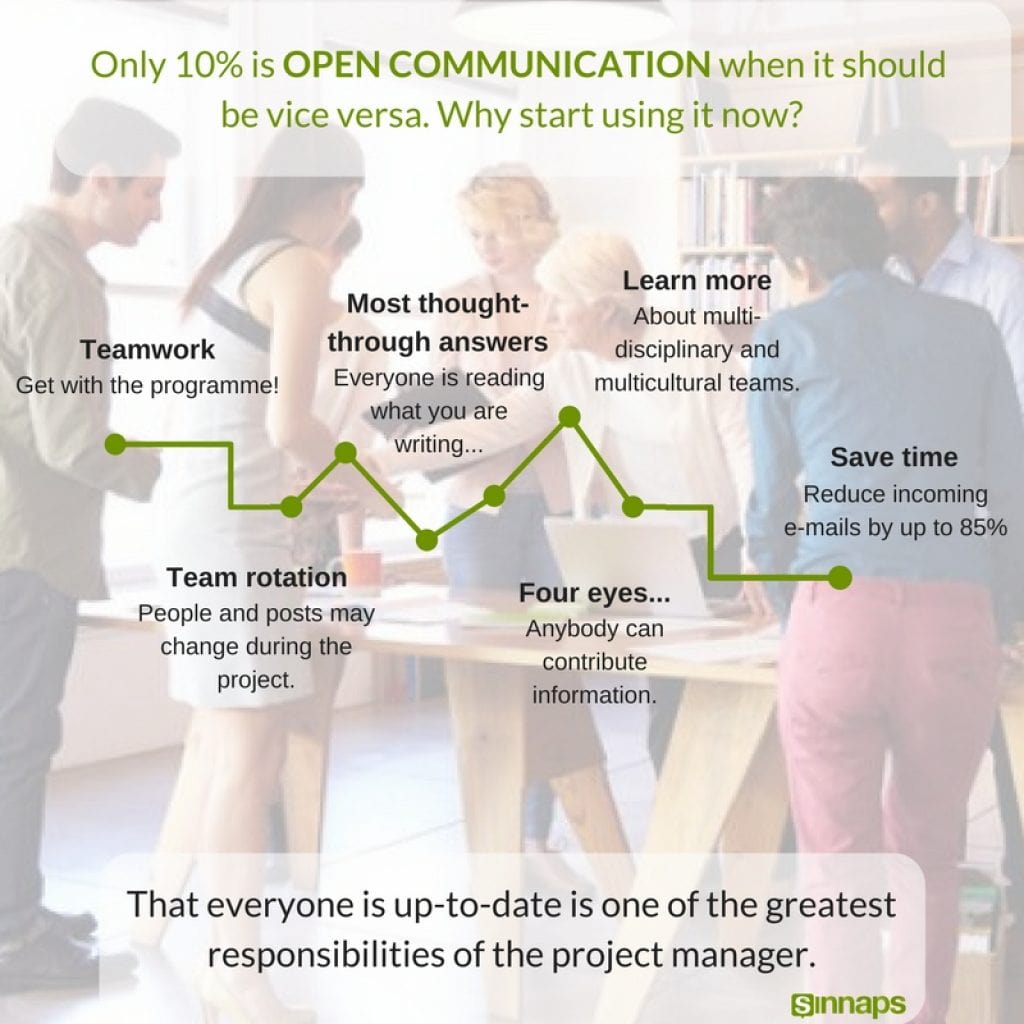 Stakeholder Communication Plan Template
Another very useful tip when it comes to creating stakeholder communication plans is to ensure to make use of adaptable, easily shareable and updatable stakeholder analysis example formats to make room for changes as they occur during the project life cycle.
Download this plan template in Excel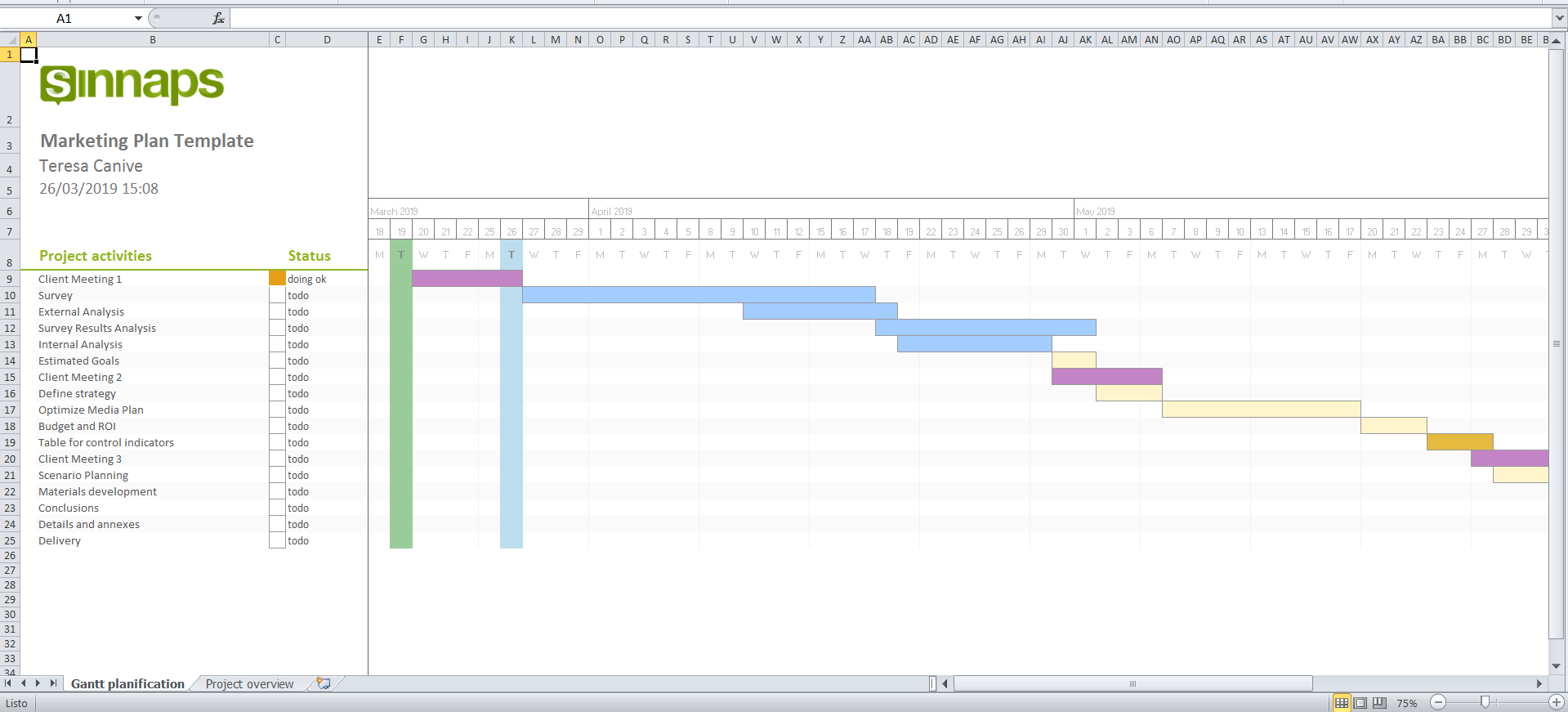 If you do not already have one, you can leverage various free online stakeholder communication plan templates to set the ball rolling. Most online stakeholder communication plan templates are easy to use, and with just a little tweaking, you could quickly modify it to your business or project requirements.
Marketing Project Management Report
See Sinnaps Project Management study in PDF
Results from the survey conducted with over 500 sector professionals around the world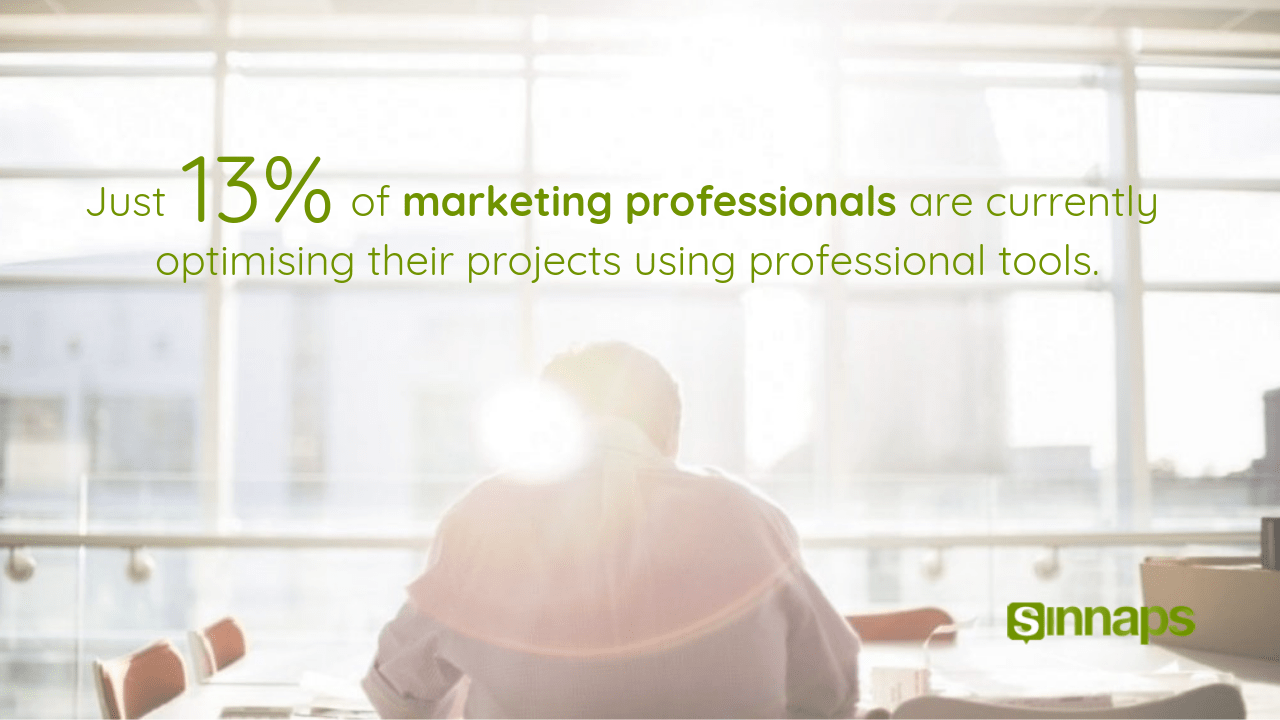 Sinnaps makes it easy to properly manage, share knowledge as well as provide real-time updates with stakeholders in any business or project endeavour. The increased ease with which these plans could be generated not only saves managers and teams a lot of time and effort, it also enables them work better. 
It is now even easier to quickly identify stakeholders, strategize and create solutions to keep stakeholders abreast of all the workings of the project team with all relevant information provided as at when due.