Types of projects, reports to be filled out, types of project meetings to be held, project management methodologies, and much more!
A project is a planned set of interrelated and sometimes dependent tasks that must be executed over a certain period of time taking into consideration certain costs, resources and other limitations. The task must be completed in order to reach a specific goal.
It can also be defined as a set of inputs and outputs needed to reach a specific outcome. There are many different types of project, reports to be filled out, different types of project meetings to be held, project management methodologies, they can be simple or complex and can be managed in various ways, all of which you will read about in this article.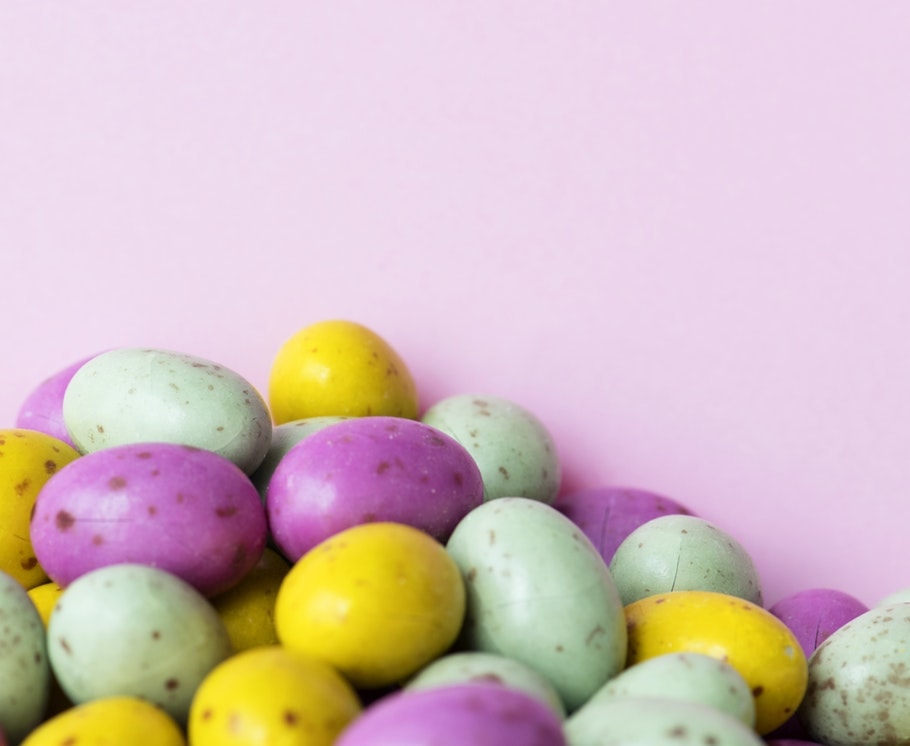 Types of Projects in Project Management
You may be wondering what are the different types of projects? Or what is a Project in Project Management? What is Project Planning? Project management covers the management of projects and their running. Not all projects are the same and vary on a number of different elements that make each project individual. These factors that differ project among themselves must be taken into consideration so that projects can be managed efficiently and effectively regarding each project type.
Project scope: This describes the reach and scale of the project. A project scope varies depending on the amount of people involved and the scale of the impact of its outcomes. Projects can be big or small depending on the scope.
Timeframe: A project's timeframe is defined from its initiation or conception until result evaluation. A project's timeframe can also be divided into smaller blocks which in themselves have their own timeframe.
Organisation: The organisation of a project refers to how tasks and activities are organised and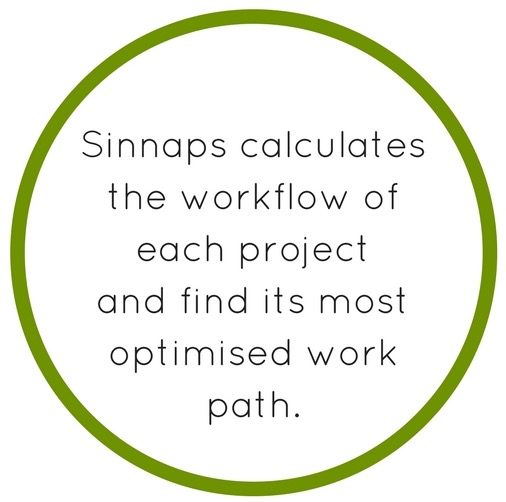 prioritised. The project workflow is calculated in each individual project to reach objectives. Sinnaps project management and planning tool uses technologies such as PERT and CPM to calculate the workflow of each project and find its most optimised work path along with various types of project management tools.
Cost: Projects can be expensive or relatively cheap depending on their overall cost. The Sinnaps app allows you to plan your costs along with any cost updates input by your team in real-time.
Communication: What are the types of project that require communication? Communication is the cornerstone of every project. Among different types of projects, communication, its frequency and its format can vary.  However, without effective communication a project will fail. Sinnaps allows for the optimisation of communication through online real-time chat between team members and project managers.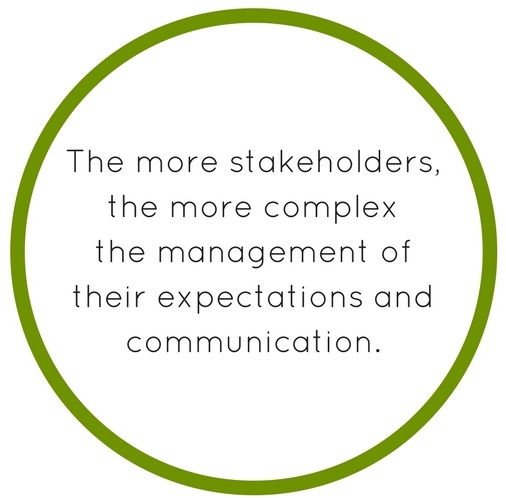 Stakeholder Management: Projects can vary depending on the number of stakeholders involved. Sometimes, the only stakeholders involved in a project is the team and project manager, but more often than not, there are a wider group of stakeholders involved. The more stakeholders, the more complex the management of their expectations and communication. You can choose between these types of leadership.
Task assignation: Within the different types of projects in project management, there are many different tasks and activities. Projects can vary depending on how these tasks are assigned to team members- whether they will be completed by individual members or groups and how responsibilities will be defined.
Quality of results: Results of projects vary among the different types of projects. They can vary depending on each client's requests.
If you are interested, glance at this lesson… 
What do these project types need?
Classification of Project
Every Project is different. Projects can be classified on several different points. The classification of projects in project management varies according to a number of different factors such as complexity, source of capital, its content, those involved and its purpose. Projects can be classified on the following factors.
According to complexity:
Easy:

A project is classified as easy when the relationships between tasks are basic and detailed planning or organisation are not required. A small work team and few external stakeholders and collaborators are common in this case.

Complicated: The project network is broad and complicated. There are many task interdependencies. With these projects, simplification where possible is everything. Cloud-based apps such as Sinnaps will immensely help to simplify complicated projects by automatically calculating the project's best work path and updating any changes introduced through its use of different types of project management tools. Here, the importance of project management and how an effective tool could help you!
According to source of capital:
Public:

Financing comes from Governmental institutions.

Private:

Financing comes from businesses or private incentives.

Mixed:

Financing comes from a mixed source of both public and private funding.
According to project content:
Construction:

These are projects that have anything to do with the construction of a civil or architectural work. Predictive methods are used along with agile techniques which will be explained later on.
IT:

Any project to do with software development, IT system etc.  The types of project management information systems vary across the board, but in today's world are very common.
Business:

These projects are involved with the development of a business, management of a work team, cost management, etc., and usually follow a commercial strategy.
Service or product production: Projects that involve themselves with the development of an innovative product or service, design of a new product, etc. They are often used in the R & D department.
According to those involved:
Departmental:

When a certain department or area of an organisation is involved.

Internal:

When a whole company itself is involved in the project's development.

Matriarchal:

When there is a combination of departments involved.

External:

When a company outsources external project manager or teams to execute the project. This is common in digital transformations, process improvements and strategy changes, for example.
According to its objective:
Production:

Oriented at the production of a product or service taking into consideration a certain determined objective.

Social:

Oriented at the improvement of the quality of life of people.
Educational: Oriented at the education of others.
Community:

Oriented at people too, however with their involvement.

Research: 

Oriented at innovation and the gaining of knowledge.
If you would like to know more about types of project and which method is best for each one, we recommend this Online Free Project Management Course!
 This is the preview of the first lesson…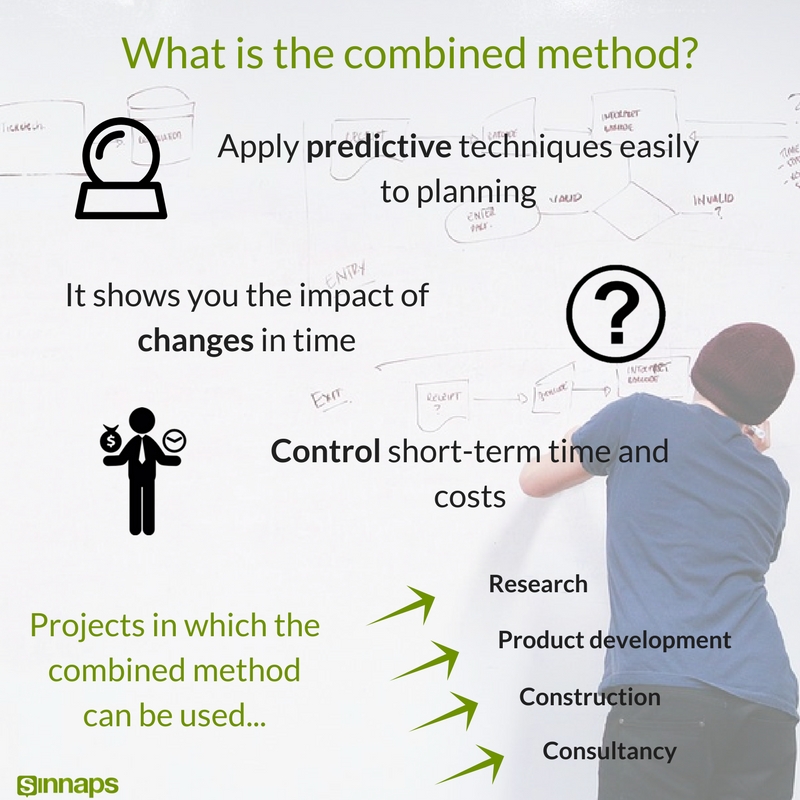 Types of Project Manager in Different Types of Projects
What is a project manager? Now that we know what a project is, the different type and its different classifications, we must consider the person responsible for bringing it for beginning to end- the project manager. All types of projects in project management need a project manager. Like projects, there are different types of project managers. The burning question on everyone's mind is how best to grow your organisation and how best to execute a project? Depending on the type of project a certain style of project manager will be best suited.
The Prophet: This type of project manager focuses on grand opportunities. This manager relies on passionate team members that are extremely determined to comply with the vision of the project. Prophets are good for challenging an existing, possibly out-of-date strategy and seeking out new opportunities for growth that previously may have been overlooked.  
The Gambler: This type of project manager actively pursues business opportunities that exist within the existing strategic boundaries of the business but are not being exploited to their full potential due to a lack of trustworthy data. Essentially, this project manager takes bets on growth opportunities. In a certain light, these managers can seem risky as the likelihood of success cannot be predicted, however they are necessary to project management as they pursue certain overlooked opportunities that have potential.
The Expert: This type of project manager actively pursues business opportunities that lie outside the existing strategic boundaries, but contrary to the gambler and the prophet, opportunities for which there exists trustworthy data that carves a solid case. They love solid evidence that backs up their initiative to go with certain overlooked business growth opportunities. Their main challenge is to explain their vision and get everyone on the team on board with pursuing the goal.  
The Executor: This project manager energetically pursues business opportunities that lie within the existing strategic boundaries and that have a great case to be pursued. The sureness and confidence of this type of project manager is what gains trust from the other team members and followers of the project. Quantitative evidence is key for the executor and helps strongly back up the pursuit of an opportunity.
Risk, uncertainty and challenge is null. They simply excel at pinpointing opportunities that need to be sought after that are not currently. It is the most certain path to success; however, the executor lacks ability to pinpoint more obscure and maybe more risky opportunities that could potentially be exploited.  
Types of Project Management
All types of project in project management follow a certain approach. There exist various methodologies through which project management can be carried out. Online software such as Sinnaps, an effective Wrike Alternative, employs some of these methodologies to ensure that your project is managed as efficiently and effectively as possible. Here are some of the types of project management approaches.
Critical Path Method (CPM): This method was developed in the 1950s and is based on the idea that some tasks cannot be started until others are completed. This highlights task interdependencies. The critical path method identifies the most optimised work path to follow taking these dependencies into consideration so that you can finish your project in the least time possible.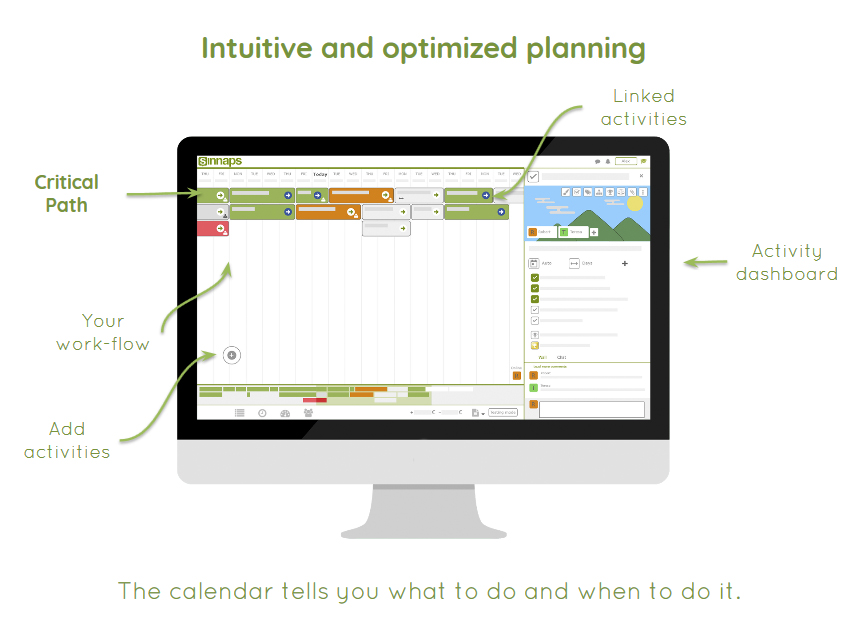 Critical Chain Project Management (CCPM): this methodology focuses primarily on the resources needed to complete a project and its tasks. The critical chain is identified which pinpoints the project most critical tasks. In turn, the resources are reserved for these high-priority tasks.
The PMI/PMBOK "Method": this methodology encompasses the breakdown of different types of projects into five project groups agreed upon by the Project Management Institute (PMI). Essentially it refers to following the project management life cycle and each phase's demands.
Agile: this methodology was developed in 2001. It focuses on effective response to change, comprehensive documentation and individuals interacting over processes and tools. Continuous collaboration is key between both team members and other project stakeholders.
Scrum: is a variation of the Agile methodology and is its most popular framework. It is simple to implement and solves many problems that software developers have faced such as convoluted development cycles, delayed production and inflexible project plans. A small team is typically led by what is called a Scrum Master who clears all obstacles that prevent efficient work. Teams work in 'sprints' which are short cycles comprised of two weeks normally and typically meet daily to discuss progress.
Kanban: Kanban is a methodology based on a team's capacity to do work. It originated from Toyota in the 1940s. It is a visual approach to project management and is useful for work that require steady output. Teams move through the progress of their project visually which allows for a clearer identification of any roadblocks or bottlenecks that may occur along the way.
Types of Project Reports
Reports are a central part to project management and there exist many different types of project management reports that are drawn up by project managers for different reasons. The sheer amount of reports can seem overwhelming. That's why a cloud-based project management and planning tool such as Sinnaps is useful in the sense that all your documents are stored safely in one place for the duration of the project life cycle. Here are some examples of some of the different types of project reports that project managers need to fill out:
Status Reports:
Status reports are commonly drawn up to present to sponsors or certain stakeholders that will be affected by the outcome of the project and must be kept up-to-date on the project's progress. It is the most common type of report and one that project managers work on regularly. They can be weekly, or monthly and their frequency will depend on the stage your project is in and how much there is to say.
Risk Reports:
Risk analysis and management is key to project management. Risks must be analysed and kept under control so as to not cause serious damage to a project. Risks are reported at least monthly and usually come out after a risk review meeting. This report includes a risk profile of the project and how you are managing or intend to manage the risks. Here, we explain how to do a Risk Management Plan.
Board/Executive Reports:
Each report must be written bearing in mind the audience to which it will go out. For project board reports, a high level of detail should be maintained about the project. Different types of project organisation reports follow a different format to their documents, but all are very detailed. This can help in the sense that board members can pinpoint certain problem areas that they can help with. The more know the more chance of success. It should be in a format that is easily readable and easy to follow.
Resource Reports:
Working out resource allocation by hand would take up a lot of time, especially if a project is large-scale and more on the complicated side. Project management software such as Sinnaps uses a modernised version of the Gantt Chart called the Gantt-flow that automatically works out your resources and keeps track of them for you. You can learn more about it here: Online Gantt Chart maker.
Essentially, it is a resource report in itself identifying who is doing what with what resources and within what timeframe. It helps to ensure you have no resource clashes and makes the project more efficient as a whole. This type of report is arguably one of the most useful for project managers.
Types of Meetings
Meetings are another central part of different types of projects and project management. This is due to the fact that projects are carried out more often than not by teams and not individual people. They are a good way to coordinate people and get them on the same page. It is also more efficient to spread information once at a meeting rather than twenty individual times. As in the case with other aspects of project management, there are different types of project meetings:
Kick-off meetings are very important for every project. They are held at the beginning of a project and include everyone involved in the project's execution. These meetings help to build trust and motivation among team members and helps to ensure that everyone is on the same page and aware of what needs to be done.
If you would like to know more about Kick Off Meeting, we recommend this Online Free Project Management Course!
This is the preview of the second lesson…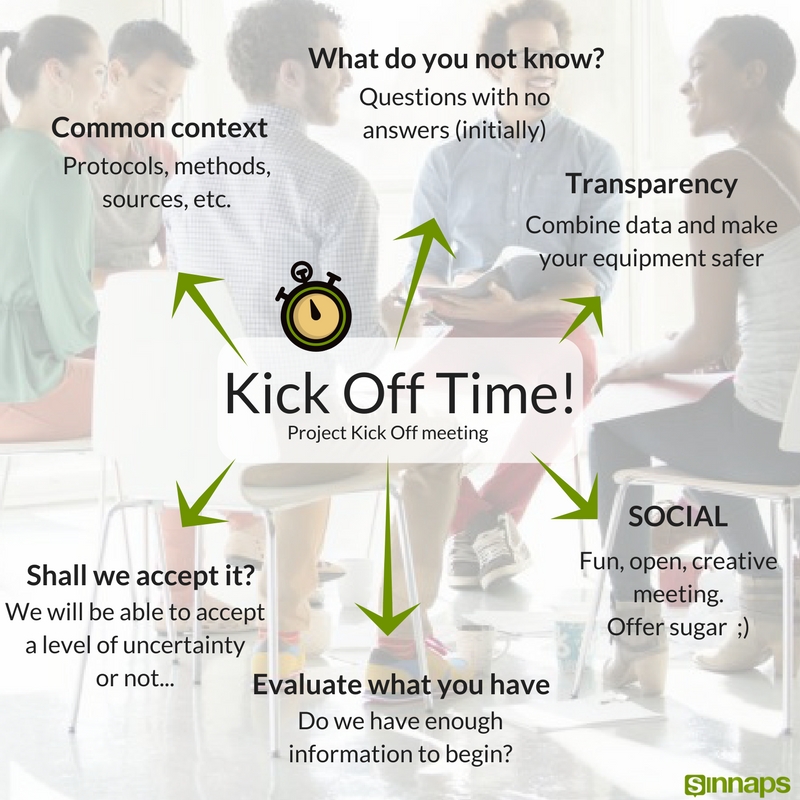 This type of meeting is one of the most common meeting is project management. Its aim is to align the team on project progress, challenges, changes and next moves. Problem solving, decision making and task assignment are all factors of status update meetings.
Information Sharing Meetings:
Much as the name suggests, this meeting allows team members and project managers to essentially share information! Debates, keynotes and lectures tend to appear. These meetings are very important in terms of communication as they clearly outline anything that needs to be known by the rest of the team. Visual communication tools are very useful and common in information sharing meetings.
Decision Making Meetings:
Most business decisions are made during group meetings. Decision making in general tends to be a part of every kind of meeting. The bigger, more important decisions, however, have their own dedicated meeting where information sharing, gathering, brainstorming and evaluating solutions and voting are a common occurrence.
Problem Solving Meetings:
This kind of meeting is generally known as the most complex type. Scopes and priorities are defined as well as current and potential problems that need resolution. Brainstorming is a common activity and the aim is to reach an agreement on future steps to be taken by the team.
These are creative meetings used to motivate team members to brainstorm and come up with new innovative ideas for anything from problem resolutions to new product and service ideas. Ranking and evaluation of each idea then moves on to creating a more short and concise list from which eventually the best option will be chosen.
Overall, projects are a complex phenomenon needed by us to achieve goals and objectives. They occur all the time around us, even if we don't consciously notice them. Projects are unavoidable, it doesn't matter what type of project is. Don't forget about the different types and the classification of projects in project management! For us here at Sinnaps it is important to understand the various components of a project and how to manage them efficiently and effectively in order to reach the project's aim.