The journey of agile planning and organizing towards a successful business development, from collecting and categorizing job requirements to prioritizing and whipping up a timetable for execution of project deliverables is only better imagined without the Agile project roadmap development tool.
Recent Agile report for the year 2018 indicates that up to 75% of responders adopted an Agile approach within the timeframe. The result, among other things were improved business visibility, team productivity and collaboration.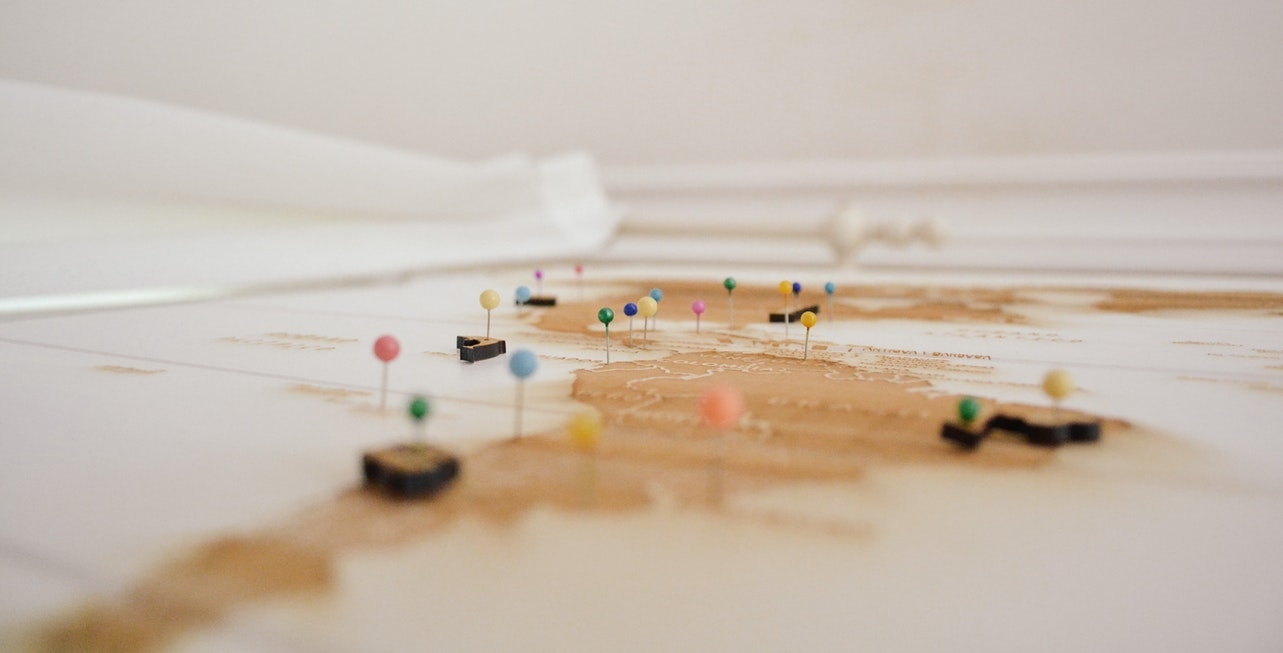 To this end, project management tools including Sinnaps, Asana and Atlassian were developed to help Agile teams manage tasks more effectively. But when it comes to focussing attention on a single goal involving business development, one of the most important roadmap planning tool in the hands of a manager is the Agile roadmap.
Agile roadmap for project are a great way to focus attention around a common goal, setup and prioritize project, agile risk management, tasks and features accordingly to improve efficiency and deliver according to specifications. You will find more info about Agile management in organizations here.
Sinnaps, project roadmap software, is a vital resource, with a free roadmap software one that is widely used by Agile teams to visualize and plan the entire stages of development according to Kanban or Scrum approach. Also, your scope management plan.
Want to learn how you can deliver value to your customers quickly? Jump right in, and continue reading so you'll learn all the basics of Agile roadmapping, how you can get started with one of the best free roadmap tool for your business.
All about Project Roadmap
Agile Roadmap Online
Essentially, a roadmap consists of a plan of action which clearly covers how a solution will evolve over time. Among the characteristics of an agile transformation roadmap are short time frames, frequent adjustments to accommodate changeable features as well as continuous testing.
Agile Roadmap Example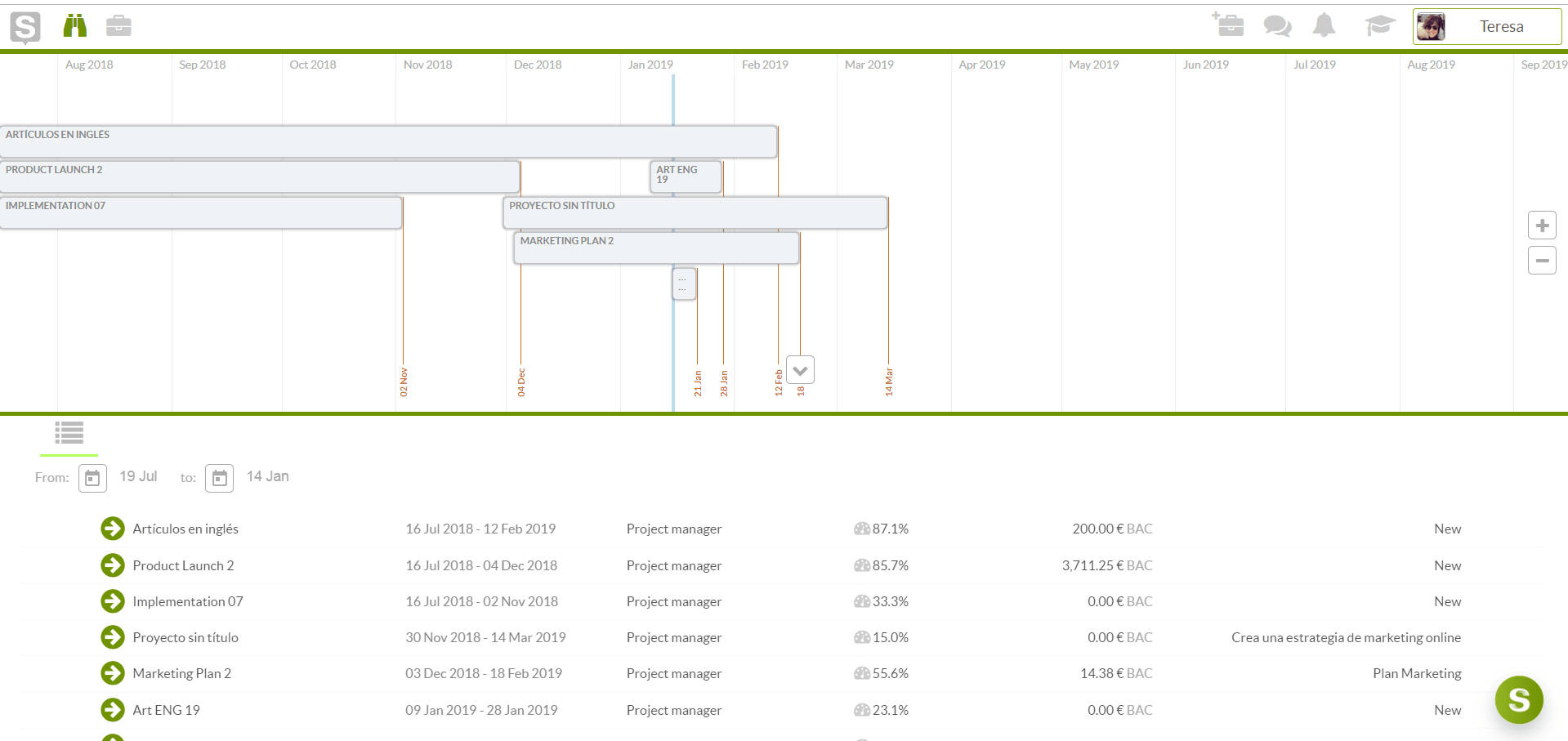 Although built to reflect strategy and according to the agile methodology, Agile roadmaps are flexible enough to respond to sudden changes including but not limited to shifts in the competitive landscape, value propositions as well as engineering constrains. And as against defining specific items, the Agile roadmap technique involves setting goals and defining desired outcomes using epics and themes.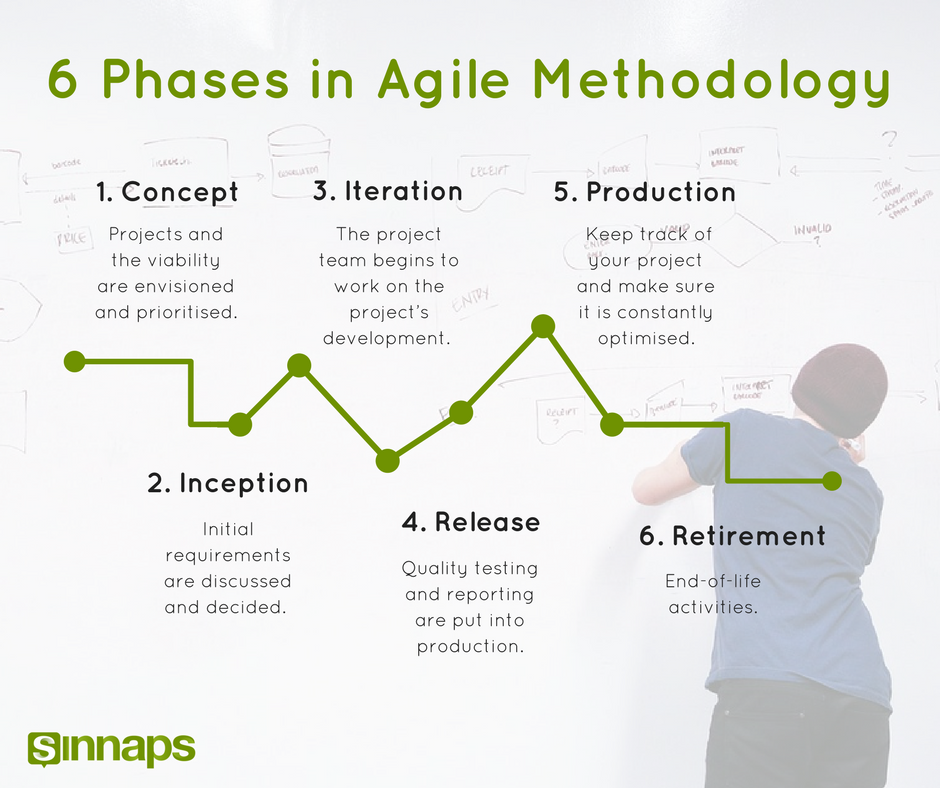 This simple online roadmap tool is for managers who seek a more efficient way to paint a vivid picture and clearly communicate visions that depicts the desired customer outcomes. 
Visual Roadmap Creator
Wondering how to create a roadmap diagram? Well, before building you Agile project roadmap, there are a few things you must first consider. Let's jump right into it. Besides, you can find a project roadmap template here.
This is where you take the time to determine your strategy. Among other things, your strategy should include your vision as well as your goals. The vision brings to the fall, all the problems you intend to solve for the customer, while the goals clearly states what the achievement in a period of time should be.
Identify strategic themes
Themes provide a subtle way of communicating the roadmap strategy to stakeholders without the scuffle of going through the entire details.
Communication and collaboration between business and development groups is an important factor when building roadmaps. In general, it is necessary to harness all the effort of every department involved, and all these put into developing a feasible plan.
Tie user stories to strategic themes
Project managers can pick a ranking guide from their business visions as well as goals and initiatives to assist them in further subdividing large themes of work into smaller features. These can then be broken further by development teams into technical requirements, estimate scope and have them ultimately organized into sprints.
In the end, a backlog of features and user stories would have been developed which bears a distinct connection to strategy which is easily executed by teams.
Release new customer experience
Optimize customer experience by delivering an increment of value in a predefined time frame.  This is the precursor to the cross-functional experience in which customers get to interact with the new item. It further tells customers what they should expect as well as when to expect it.
Managers must employ the necessary means to understand whether customers are happy with a particular item. From the feedbacks gotten, managers are able to get a sense of direction as to what to build next.
To properly review and adjust your roadmap, it is important to measure progress as it relates to your strategic goals. This way you can review development metrics and consequently review the business impact of your approach.
Easy Control Panel based on Earned Value Management Techniques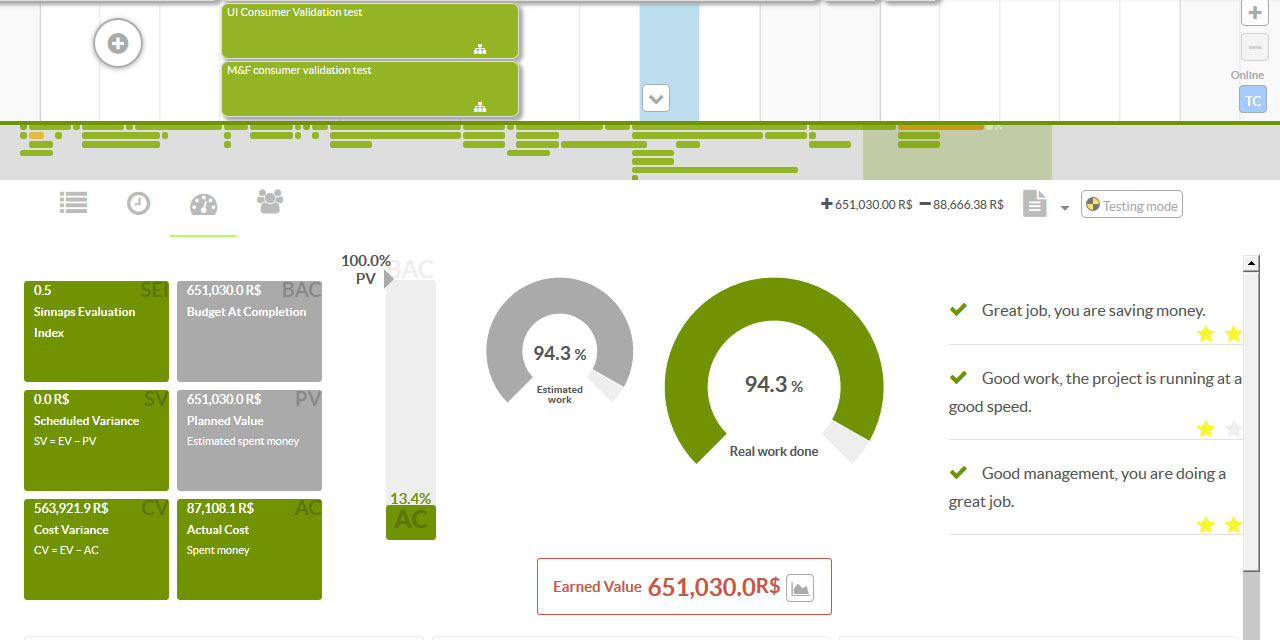 Software Development Roadmap Design
Sinnaps provides a veritable platform for roadmap design, and businesses on a tight budget can leverage the opportunity to design easy-to-use roadmaps and customize same to their specific needs. Easily edit and update your roadmap designs as new information is generated, assess your designs remotely and share with teams in different formats.
Roadmap: The Overview of your Project Portfolio
When it comes to implementation roadmap project management, following the above guide will enable you put together a prioritized list of such activities you feel would help your brand meet its objectives. Next, you can begin to tap into the many possibilities that come with using roadmap.