The thought of project managers is always centered on how to reach the milestones of their projects and meet the expectation of their clients without exceeding their budget provisions and project deadlines in order to maximize their profits.
However, in their quest to achieve these tasks, they are required to manage the assignments of the project, coordinate the activities of their team members, and effectively optimize the resources of their project.
In reality, in their bid to be up and doing, most project managers embrace the use of project management tools to overcome the challenges in their project in order to achieve optimum efficiency and productivity.
One of the most common tools used by project managers is Asana. Asana is a work management tool that is useful in managing the tasks of a project. It helps the project team in maintaining its focus on the goals of its projects. It is effective for the planning of project activities so as to meet the objectives of the project.
However, Asana as a project management tool is very expensive for most small and medium business organizations because they are running your organizations with meager resources. For instance, Asana charges $9.99 per user per month for annual billing and $11.99 for monthly billing.
No doubt, the cost is very outrageous for small business organizations but the good news is that there are Asana alternatives that are very effective for the management of your projects. These Asana alternatives will help you in executing your project and help your organization in achieving the desired growth.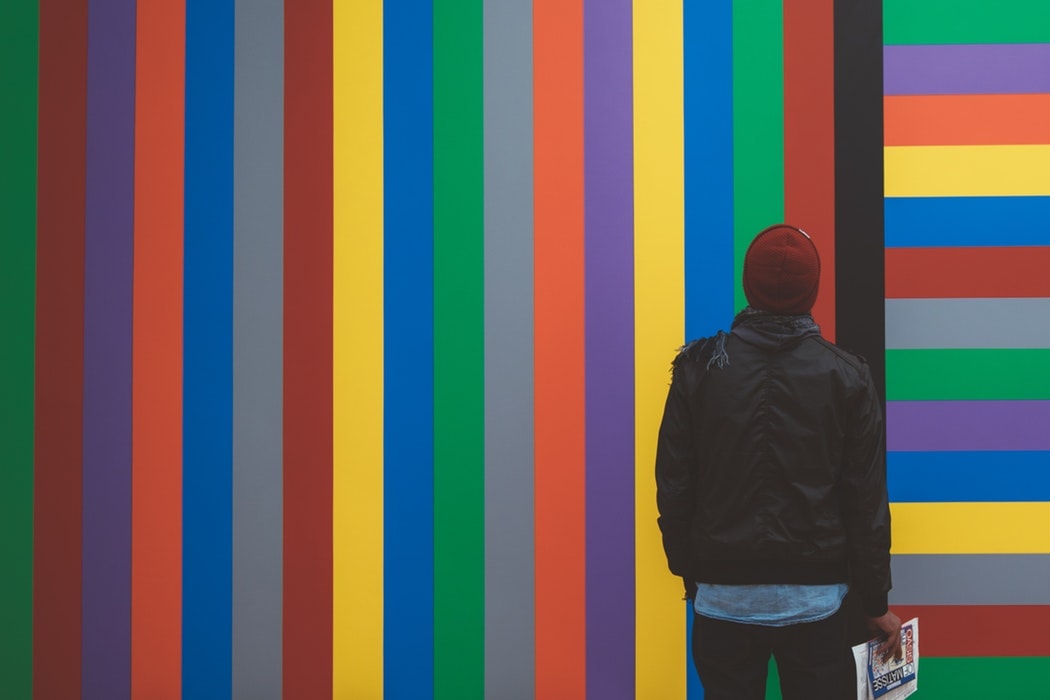 Also, the user interface of Asana can get clumsy while being used for multiple projects. The reverse is the case with the best Asana alternatives, you will never experience such as they are effective for managing multiple projects because of their simple user interface.
Sinnaps, an online project management tool is an effective Asana alternative that will manage your team's tasks and schedules. You can use it to plan the activities of your project and share your plans to the relevant stakeholders.
It can properly specify the slack of every activity of the project which is the duration that every activity in your task that can be delayed with disrupting the entire task duration.
Again, it can define the critical path of the project's activities with a solid emphasis on the duration of the activities, time constraints, and dependencies which will enhance your ability to meet your deadlines.  
Related links…
Network Diagram in Project Management
Best Asana Alternatives
In the best Asana alternatives as a project manager, you have tools that are much more effective than Asana project management tools.  The best Asana alternatives can perform some functions that Asana is not capable of.
For example, Asana Kanban only allows the assignment of the task to an individual in a project and in some cases; a project might require you to assign tasks to more than one person which Asana does not perform.
However, the use of these best Asana alternatives allows you to assign tasks to more one person in your projects. Furthermore, you cannot view the progress of your project in Asana as you can only set the status of your project to either open or closed and this can be confusing at times in the project but the best Asana alternatives allow you to view the progress of your project for better management.
Sinnaps agile dashboard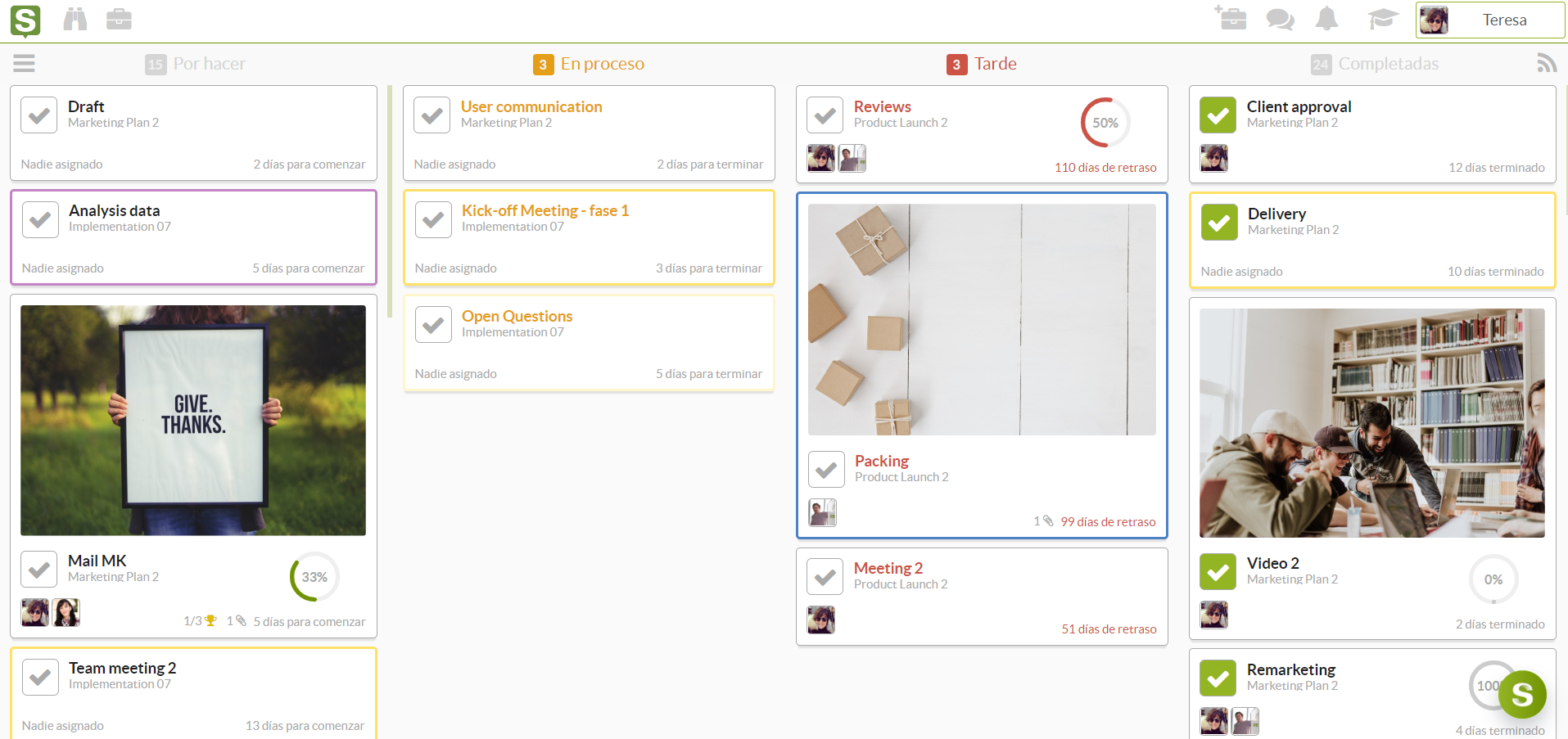 The best Asana alternatives will enable you to monitor different projects simultaneously; they are flexible tools to manage the workload of your project. No doubt, effective communication is vital to the success of your project.
The best Asana alternatives will boost the communication of your team members and promote transparent collaboration among them. They are very easy to use because they have an intuitive interface that makes it easy for you to have clear visibility across your project.
Also, the best Asana alternatives are effective for tracking the progress of your progress to ensure that everything is going on as initially planned. Furthermore, these tools as alternatives to Asana software are excellent for reporting the activities of the project.
With the best Asana alternatives, you can create the to-do lists of your project, assign people to each task of the project and view the status of the project and determine the task dependencies of your project so as to meet the deadline and ensure on-time project delivery to your clients. The best Asana alternatives are Sinnaps, Workzone, JIRA, Scoro, Clickup, and Proofhub.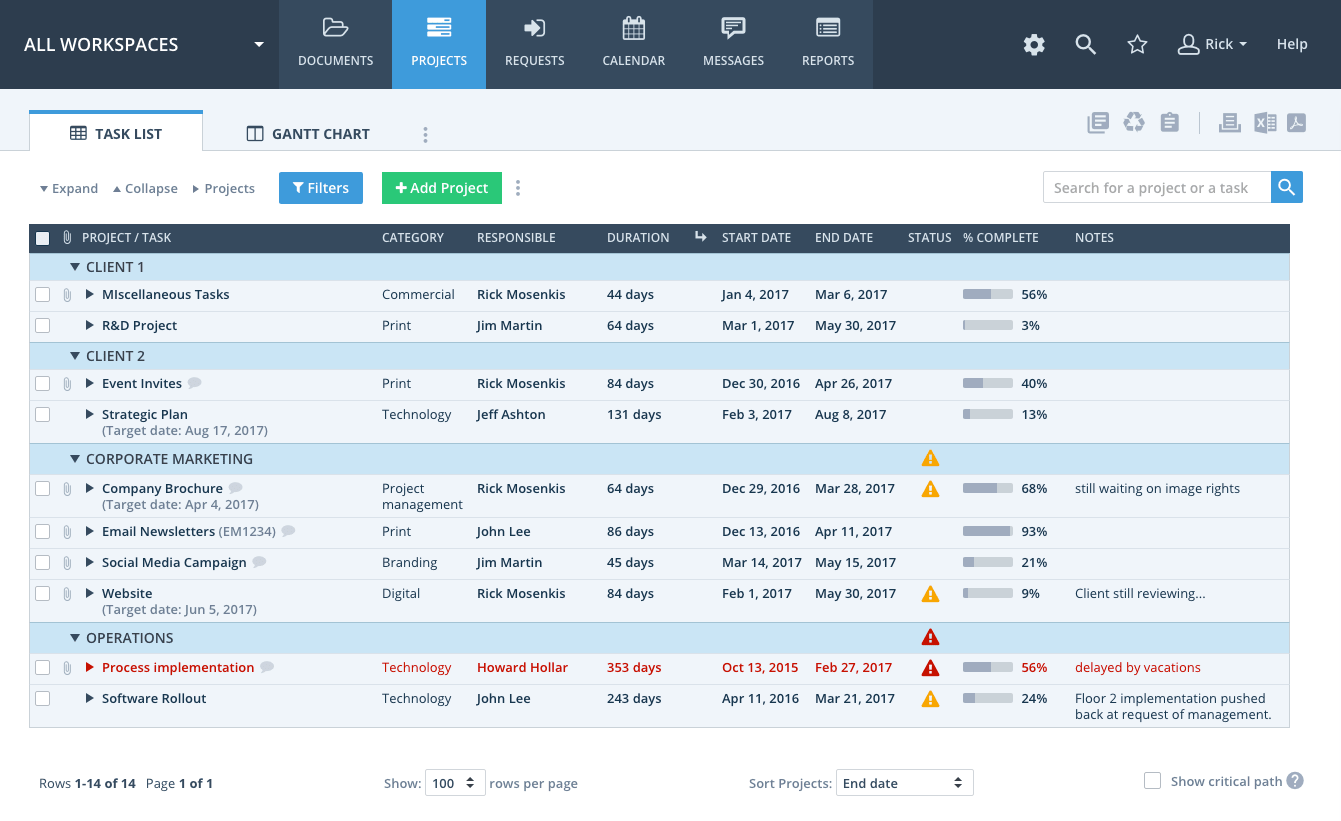 Asana Competitors
Asana competitors are project management tools that can compete effectively with Asana for project management. In Asana comparison, the tools are equivalent to Asana and are even better than Asana for project management. The following are the Asana competitors:
Sinnaps: Sinnaps is an Asana competitor; it is a better alternative to Asana. It supports teamwork; you can plan and share your progress and report with the relevant stakeholders. It will effectively maximize your resources, determine the critical path of your tasks, and set the priorities of your project.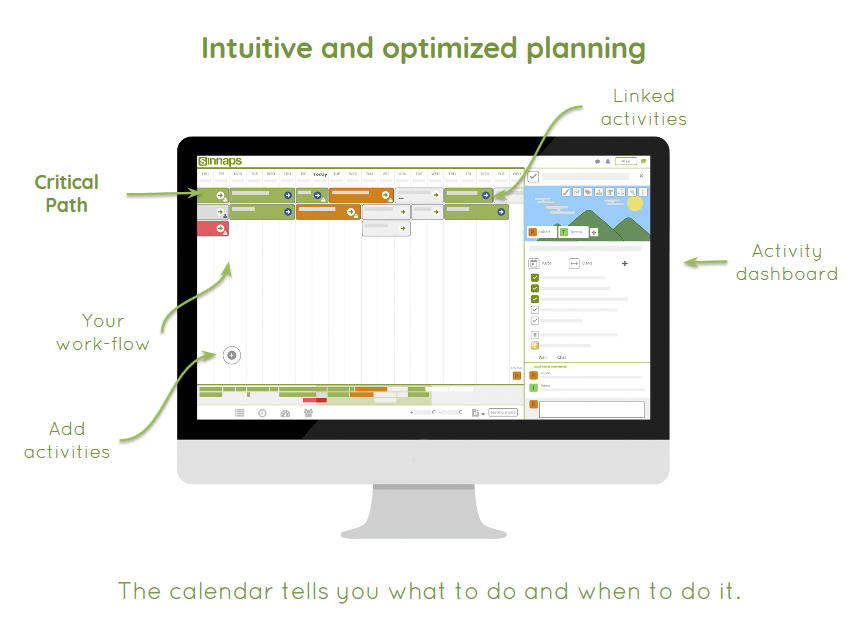 Again, it will properly monitor and track the progress of your project and can be used to control the portfolios of your project from a single timeline. Sinnaps has a free plan for the small team while the business plan goes for $20 per month while the professional plan is available at $9 per month.
JIRA: JIRA is another Asana competitor; it has programs similar to Asana. As a tool, JIRA will help you in delegating tasks to your team members and set priorities for your project. JIRA will aid in the proper management of the project by ensuring smooth collaboration with your team members.
You can use JIRA at the subscription fee of $10 per month.
Wrike:  Wrike is another alternative that can compete with the Asana project management tool. It is a tool that can give real-time insights into your project.
It is one of the apps similar to Asana and can be used to run the daily activities of your team and will enhance the efficiency of your team through transparent communication and collaboration. It will manage your project schedules properly and share your document carefully.
Wrike is available for use for free for up to 5 members while the subscription plans start at $10 per month.
Others Asana competitors are Trello, Nutache, Basecamp, and Microsoft Project.
Asana Free Alternatives
Without mincing words, Asana project management tool can be expensive for most small business owners for their project management. However, there are Asana free alternatives that you can embrace to ensure the proper management of the activities of your project to achieve the mind-blowing results that will meet the expectations of your clients.
The tools are Asana equivalent and they are effective Asana project management alternatives that will assist you in monitoring, tracking, and reporting the activities of your project. These tools, as free alternatives to Asana, will coordinate the activities of your team and optimize the resources of your project.  
An example of Asana free alternative is Sinnaps; it has a simple and easy intuitive interface that allows you to manage your projects effectively. Other tools and apps like Asana that are Asana free alternatives which are available for small teams are nTask, Quire, Meister, Freedcamp, and Bitrix24.