In reality, content marketing is the soul of the digital marketing campaigns of most successful organizations. In essence, over 90% of global enterprises use content marketing but about 9% of them are getting the desired result from it. The rest are struggling to get the desired impact from their content marketing efforts.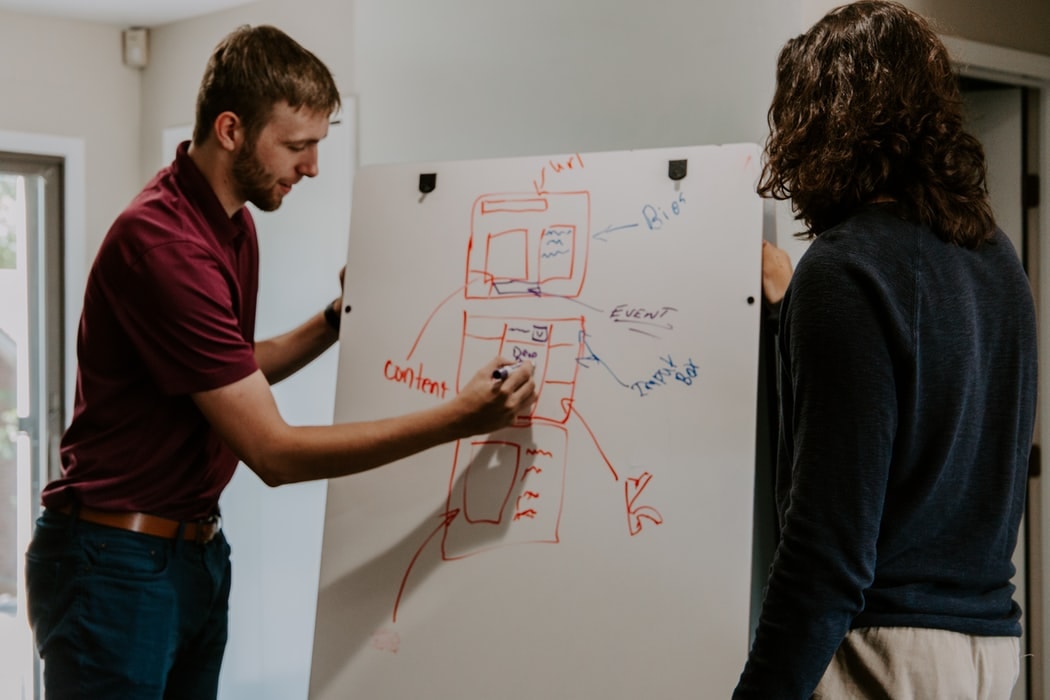 Without mincing words, the reason for the poor results that the organizations are getting is the lack of a content marketing plan. A content marketing plan usually guides the organizations in the process of creating and distributing the relevant and consistent content that will be attractive to their target audience.
In a content marketing plan, you have an instrument that gives you a competitive edge over your rivals because it enables you to pass across valuable information that speaks to the minds of your target audience.
With a content marketing plan, you will be able to create great content and be in the know of the right channels to use that will connect properly with customers, build your brand awareness and establish excellent customer relationships with them and enhance your revenue generation.
Sinnaps, an online project management tool for creating an effective content marketing plan that will provide your organization with the desired leads in your digital marketing campaign. It has ease of use feature that is suitable for firms in designing and implementing their content marketing strategy.
It will clearly visualize your content marketing plan to boost the achievement of your goals and objectives. Also, it will promote effective collaboration among the stakeholders that are involved in creating and implementing the content marketing plan of any firm.
Content Marketing Plan: Why It Is Essential For Your Organization
A content marketing plan provides you with a comprehensive roadmap for your content marketing strides. It allows you to know why you are embarking on your content marketing campaign, who you hope to attract and how they will be nurtured. This can be done by providing them with relevant content making them better on a consistent basis. With this, they will be converted into customers.
It allows you to do more with your content marketing strategy by attaining increased revenue thereby enabling you to achieve a great content marketing ROI from your budget.
With a content marketing plan, you have an instrument useful for analyzing what you want to achieve in the future with your content marketing strategy. The process of creating your content marketing plan should be carefully done so that everyone involved will be on the same page.
In creating your content marketing plan, you need to focus on the following:
The content audit: here, you are required to gather the content that is currently being used in your organization and deduce how effective the strategy is. The use of content marketing matrix will help you in carrying out the content audit of your firm. It helps you to know each of your content marketing campaigns that are meeting your expectations and the ones that are not. A thorough content audit lays the foundation for the success of a content marketing plan.
Define the audience for your content marketing plan: in this stage, you will clearly define the purpose of your content marketing plan. You will know who you are targeting with your content and what you want them to do with the information you are offering to them.
It involves the compiled information in the content audit to know the response you are getting from your content. The inclusion of sales and marketing teams will help you to have information about the problems that customers have.
Matching content with your audience: here, you will be able to know the message of the content, who the messages of the content are directed to and know if the content conveys the right message to the right audience.
Create your editorial calendar: this provides the parties that are involved in your content marketing with the information they need to produce, deliver and promote the content strategy plan.
Track and report the success of your content marketing plan: in this, you will identify the important metrics that will measure the success of your content marketing plan.
Content Strategy Plan: Achieving The Desired Leads With Your Content Marketing
A content strategy plan is central to the success of the content marketing activities of every organization because it focuses on the planning, creation, delivery, and agile marketing management of the content. A content strategy plan is what you need to build brand awareness, generate leads, and drive conversions. 
Content marketing analytics is vital in the analysis of the performance of the content marketing plan and deduce how they are doing.
Furthermore, content marketing infographics play a crucial role in content strategy plan of an organization. It creates visual content that disseminates information to the target customers. According to statistics by Unbounce, people always process visual content 60,000 times better than text.
Also, a content strategy plan enhances the implementation of the inbound marketing strategy of your organization to attract customers. It enables you to adequately leverage search engine optimization, blogs, and events to market your content.
Also, it enhances your ability to get the best out of your email content calendar. It allows you to plan and organize how to market your content with the email to your subscribers.
The following steps in creating a content strategy plans:
Set your content marketing mission and goals

Determine your key performance index

Identify your audience

Assess your current content marketing position.

Identify the best content channel

Decide on the types of content to be used.

Identify and allocate resources

Create a content marketing calendar.

Create content

Distribute and market your content

Measure the result of your content strategy.
No doubt, when you adhere to these content marketing tips in your organization, you are assured of achieving the milestones of your content marketing campaign.
Content Marketing Strategy Example: Know How You Can Do It
It is imperative for your enterprises to have in place an effective content marketing strategy. It will clearly state what they intend to achieve with the content marketing plan.
XYZ, a skincare products marketing company aims to boost the sales of our new product, LAMX. We intend to leverage content marketing campaign to achieve this goal.
We will make use of social media, magazines, and email marketing as the channels to market our content. Our content marketing is targeted at the people in the range of 18 and 45 years because they are a group of people that the product is suitable for.
We are committing the sum of $100,000 to this marketing campaign and the campaign team will be led by Mr. Adux. The team is responsible for generating mind-blowing content that will motivate our target in the form of eBooks and educative webinars on our social media that will convince them to patronize our product LAMX.
Download a Content Marketing Strategy Example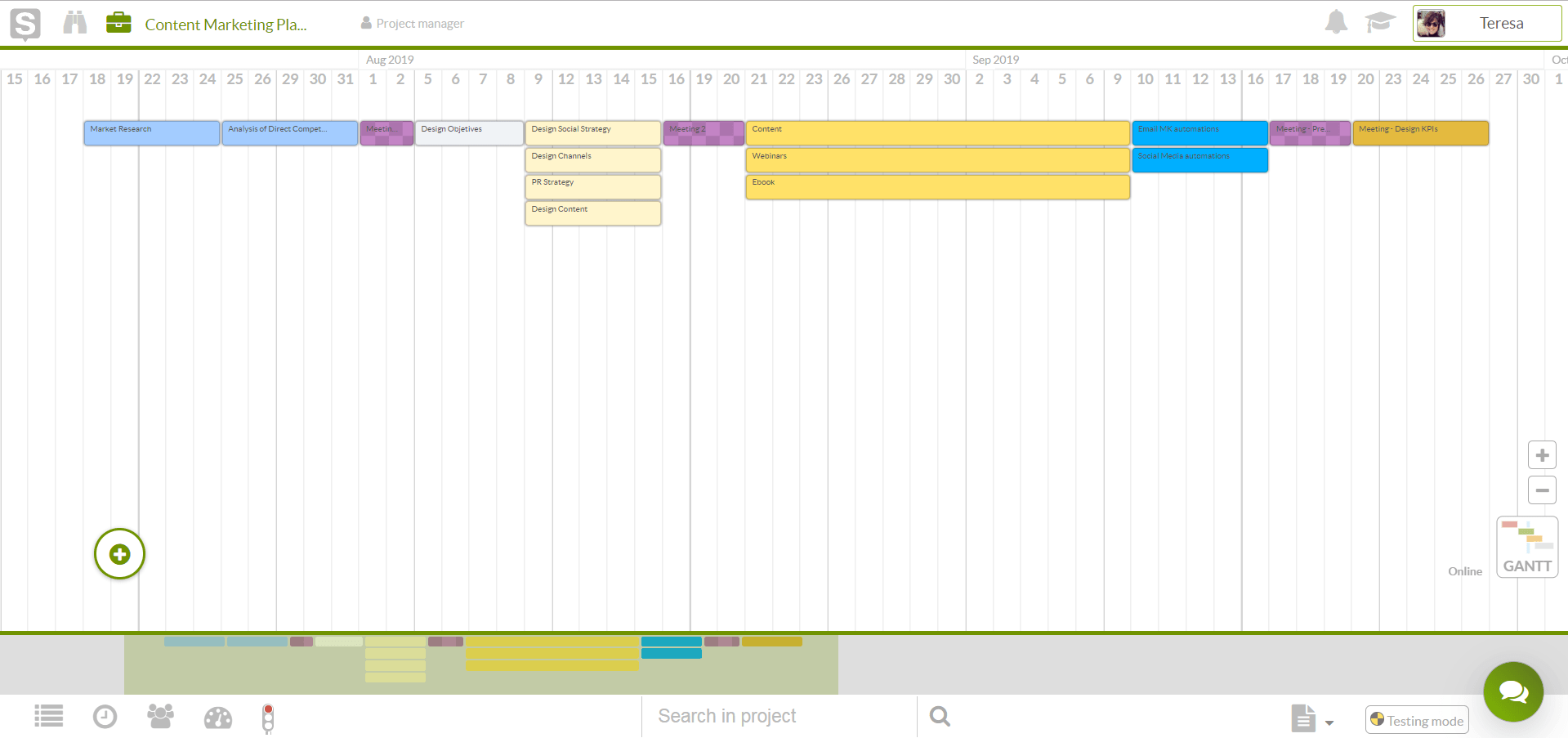 Content Plan: A Useful Guide to Achieve the Goals of Your Content Marketing Campaign
To fail to plan is to plan to fail, a content plan is very paramount to the success of your content marketing campaign. A content plan helps you in creating the right information in your content that will appeal to the audience and cause them to patronize your organization.
With a content plan, it will simplify the process of implementing your content creation strategy as you will know when and how to go about it in your organization to achieve the desired results. You are assured of having effective content marketing best practices that will generate the right leads for your organization.
A content plan will visualize your content marketing plan to the relevant stakeholders involved. Again, it helps in developing an effective marketing schedule for your content as you will be able to establish the right timeframe for your content publication schedule on different channels thereby optimizing your content marketing calendar.
Furthermore, a content plan will take into consideration the content marketing analysis of the past content marketing campaigns so as to maximize the current campaign.
A content calendar will enhance the effectiveness of your content plan because it allows you to plan and ensure that you are sending the right content to the right audience at the right time. The task of sharing your content plan is made simple with an online calendar planner.
 It will effectively share your content plan to the relevant stakeholders. Sinnaps will assist you in developing your content plan and will share it properly to ensure that desired milestones are achieved.
The use of marketing Gantt Chart will optimize your content plan. It offers you with a visual aid to track and manage the progress of your content marketing campaign.
 Furthermore, an email marketing calendar has a crucial role to play in the success of your content marketing plan. It aids your firm in the process of carrying out your email marketing techniques by ensuring that you are sending a message that is engaging to your subscribers at the right time.
Also, the integration of the project calendar app into your content marketing plan will assist in the creation of an overview of the content marketing activities thereby enabling you to maximize the marketing schedule of your content.