Employees are the biggest asset any big organization can boast of. In fact, they are your competitive advantage required to achieve the desired leads. They are responsible for the transition of the goals and mission statement of any organization into tangible results.
Hence, it is vital for business management to put measures in place that will allow them to effectively manage their employees in order to get the best out of them. No doubt, this is what you will find in employee management software.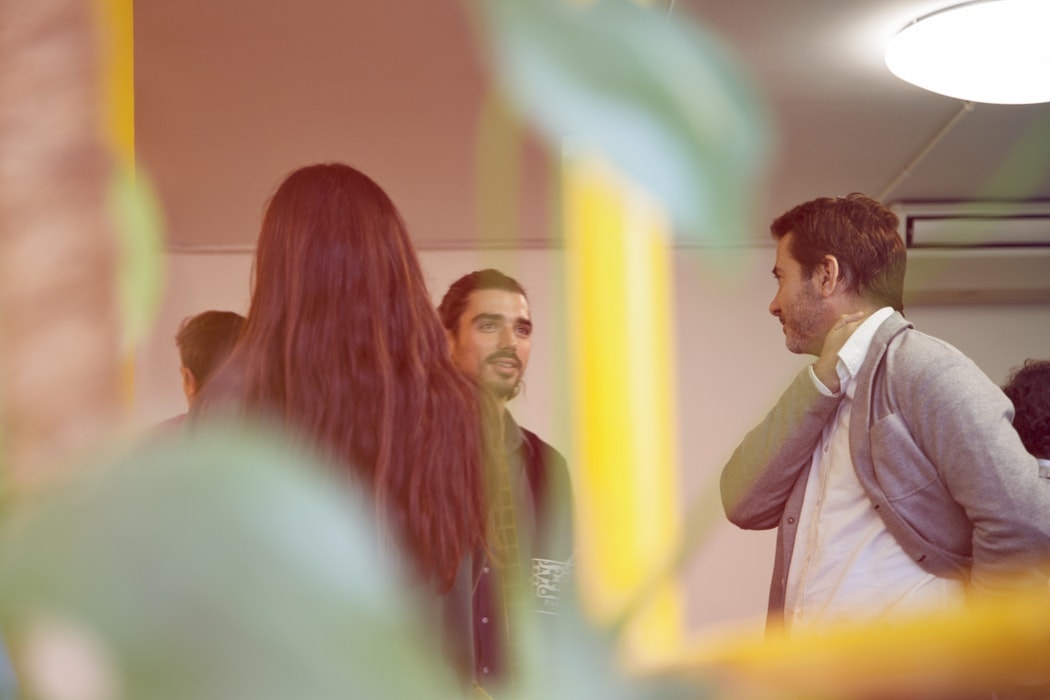 Employee management software, as a tool, allows you to leverage your employees to their fullest capacity. It helps in eradicating constraints in time, complications in workforce scheduling, challenges in workforce management, and dissatisfaction of the employees.
With employee management software, you can easily manage the workloads of your organization; manage appointments and meetings thereby creating an avenue for the employees to put their skills into profitable and productive use for the organization.
Furthermore, employee management software is useful in creating the right synergy between the management of an organization and the workers in their bid to achieve the desired results from the operational strides.
Again, it helps in creating a functional working structure that ensures that the workforce is well-organized in discharging their duties and in fulfilling their obligations to the customers.
Sinnaps, an online project management tool is effective for use as employee management software of your business organization. It will assist you in designing the schedules of your workforce and it will properly manage your team's workloads in a manner that will generate the desired productivity by breaking them down into small chunk that you and your team members can get on with effectively.
Also, it promotes effective communication among the employees; this enhances their efficiency in the process.
In this article, you will read about the values that employee management software bring to your organization.
Employee Management Software: Achieve Ease in the Management of your Workforce
No doubt, the use of employee management software will allow your firm to thrive in your activities because it enables you to achieve ease in the management of your workforce. It allows you to reduce expenses in labor by ensuring that you have the right number of workers that are needed to carry out the tasks of your organization.
The following are the benefits of employee management software:
You can easily access the data of your employees: employee management software affords you the opportunity of discarding manual management of employees' data. It can store vital information about your workforce and you can access them anytime from any part of the world.
It can control the working hours, reduce over time and minimize absences.
Employee management software will keep the workforce on track with dashboards that showcase the required information about the work schedule.
It offers more freedom to employees: workers are permitted to personalize their portals, inscribe their preferences, and apply for days off from work.
It can be easily customized: you can add new features because it is built with a low-code platform that makes it flexible with the simple drag and drop interface. With this, you can add features like project tracking and automatic reminders.
Manage your teams' resources and workload

Also, employee management software can be used with other applications in your organization due to its flexibility and can be integrated easily into your operations to achieve optimum efficiency.
Furthermore, the integration of employee management software will help in having in place an efficient online employee scheduling program that will enhance the effective coordination of work schedules of the workforce and improve your customers' satisfaction.
As employee work management software, it ensures that you have in your business establishment, an efficient work management structure and employee time management such as prioritization of work and the optimization of their daily schedule.
Workflow Management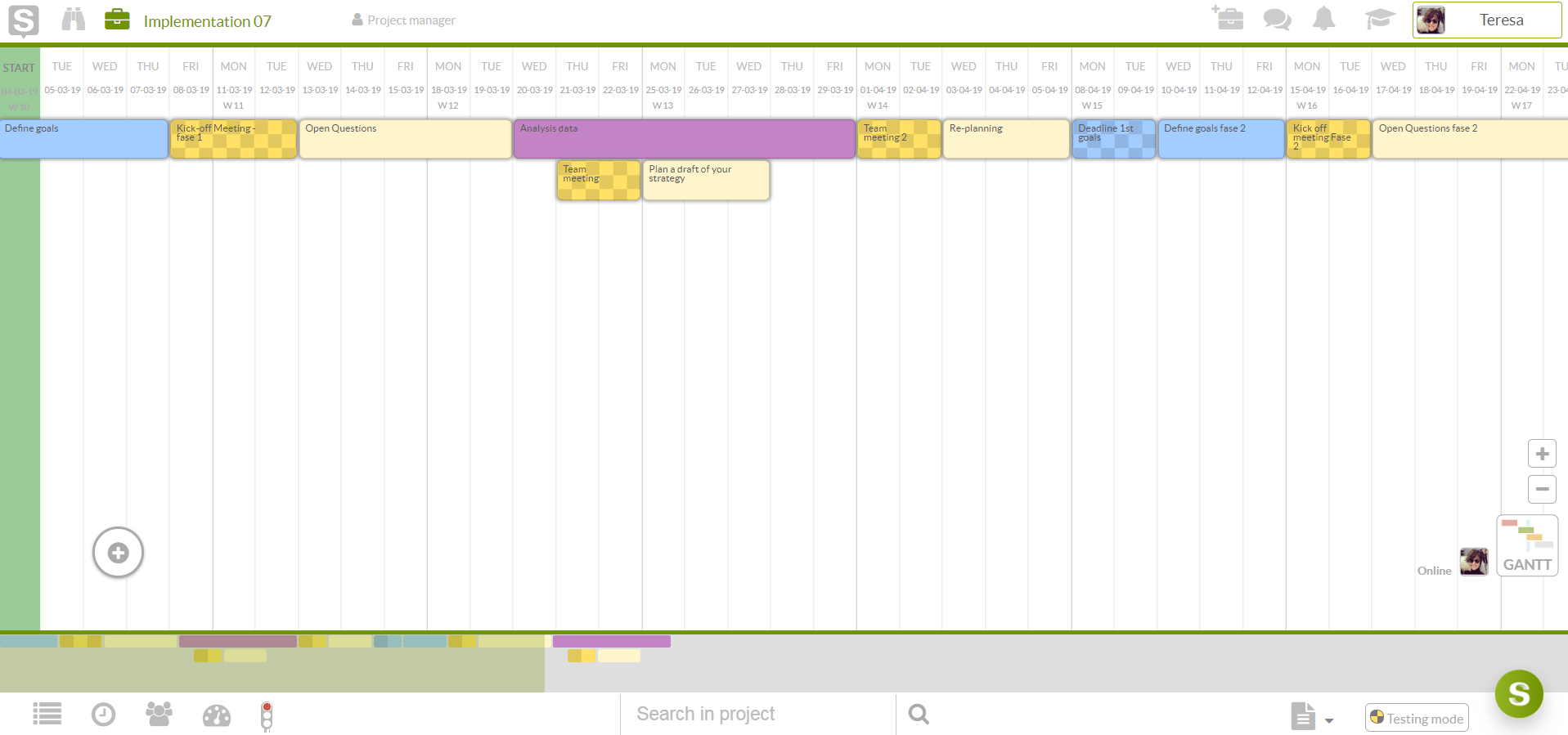 Furthermore, the use of work order management software helps in keeping track of vital customer and work information that boosts productivity and revenue. Also, it affords the managers the opportunity to gain visibility into employees' workloads to ensure proper management of tasks so as to ensure that they are completed on time.
The integration of employee scheduling software helps in your operations helps in the automation of the process of employee scheduling to achieve better results.
HR Software For Small Business: A Tool that is Needed in your Organization
One of the challenges confronting many small business organizations is the inability to manage the human resources at their disposal.
Most small business organizations always manage their human resources manually but the task always becomes overwhelming as they evolve over time thereby causing them to waste a lot of time with little result.
With human resources software, you can undertake tasks such as record keeping, payroll processing, and attendance tracking. HR software for small business allows your employees to log in and update their details and request for time off.
Also, it enables the workforce of small business firms to enroll for benefits and manage their options from the software. Again, it can be used in keeping track of job applicants and manage the recruitment process properly.
Control resource availability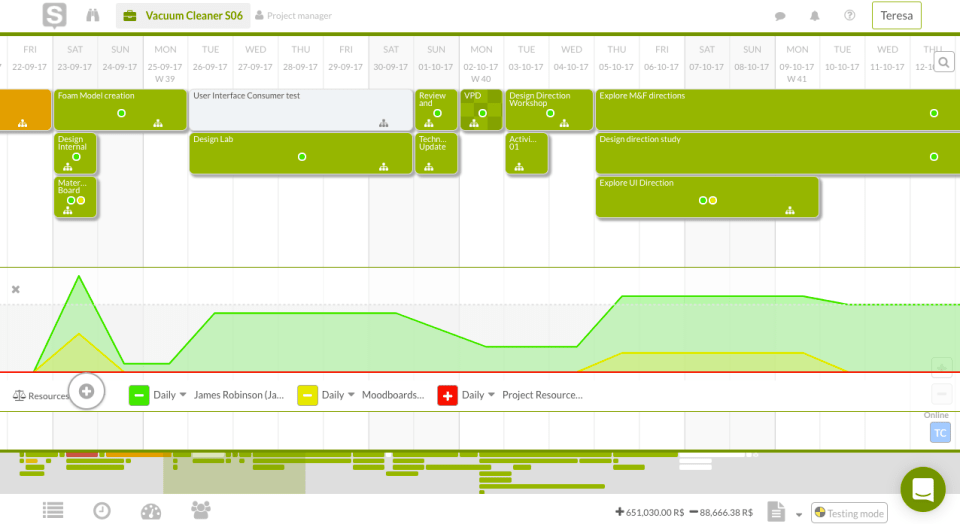 It aids in the planning of training and development needs of your employees. Also, HR software for small business is ideal for the management of employees' vacation request with a schedule. It helps business managers in communicating with their employees thereby ensuring effective collaboration between them. The use of HR software will help your organization in developing effective employee retention strategies that help in keeping your best talents.
Examples of HR software for small business are Sinnaps, Namely, Gusto, Zoho People and Bamboo HR. They will undertake tedious HR functions swiftly and they can be used with ease.
In HR saas software, you have a tool that can be integrated into your human resources department for the management of the talent of your workforce and you can easily customize it for every aspect of human resources management.
Social Kanban Board Example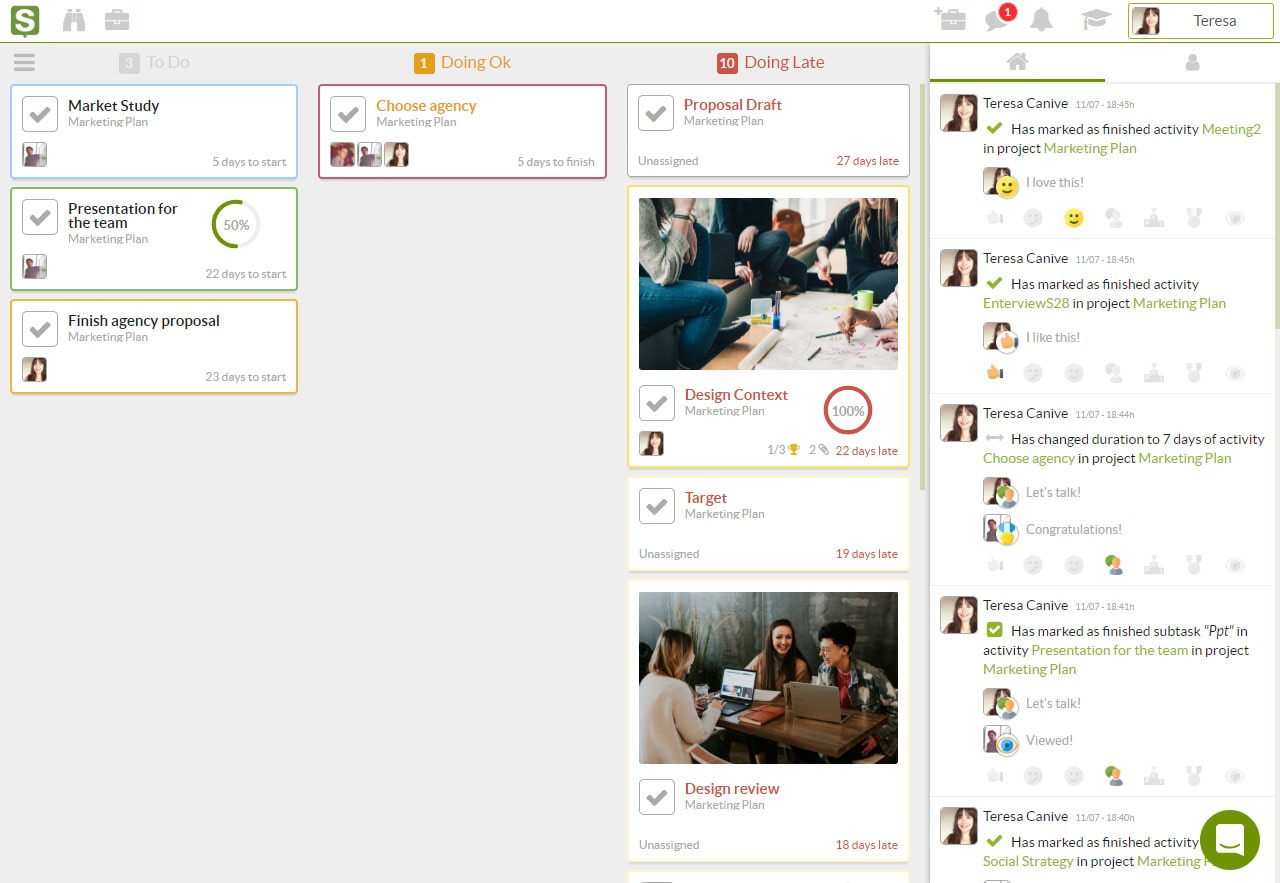 Rostering Software: Do Away with Difficulties in Designing your Staff Schedules
In reality, another way of getting the best out of your workforce is by having an effective roster in your organization that manages the time schedule of your employees to carry out their assignments. However, business organizations do encounter difficulties in their rosters like improper scheduling of the workforce and unbalanced work shifts thereby truncating the effective running of their activities.
In rostering software, you have an application that automates the process of creating and maintaining your workforce schedule. Rostering software enables you to discard manual method of creating employees' roster; it will track vacation time, sick time and can alert you when there are conflicts in workers schedule.
Furthermore, rostering software enhances the accountability of the employees because data can be extracted from it for payroll processing and for analysis of the previous activities of the workers.
It is schedule management software that can be used with ease and it is very flexible making it easily updated to accommodate changes in the employees' schedule. This ensures that you have the right balance in your staff scheduling thereby boosting the efficiency of the work team.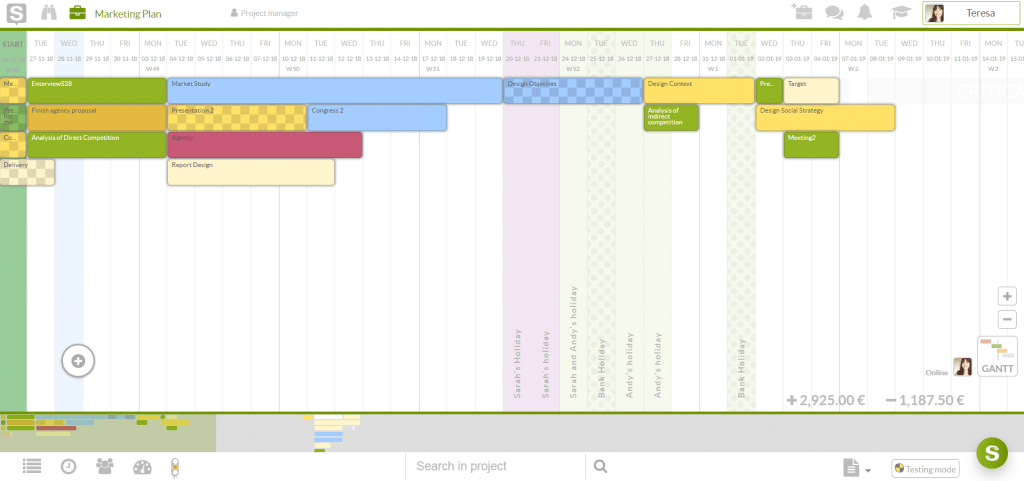 These days, work teams are working remotely and the task of scheduling employees for assignments, tasks, and shifts can be cumbersome. Nevertheless, workplace scheduling app helps employees in getting on with their schedules and achieve the desired productivity irrespective of how remotely they are located.
It assists business managers in assigning the right number of workers for each shift. Examples of workplace scheduling apps are Sinnaps, WorkTime, Humanity, Shiftboard and Google Calendar.
These apps are reliable and will aid in the effective coordination of the work schedule to achieve optimum productivity.
Employee Tracking Software: the Right Solution for Accountability of your Workforce
The desire of every business firm is to have software to track employee productivity. As a business manager, look no further, in employee tracking software you have one. Employee tracking software will adequately track the time your employee spends on projects and activities.
It boosts the growth of your business because it enhances the accountability of the workers thereby ensuring the achievement of the desired level of efficiency and productivity.
Employee tracking software can be used as remote employee management software that measures the productivity of the workforce by the analysis of the automatically generated in-depth reports of the activities of the workers.
Resource Reports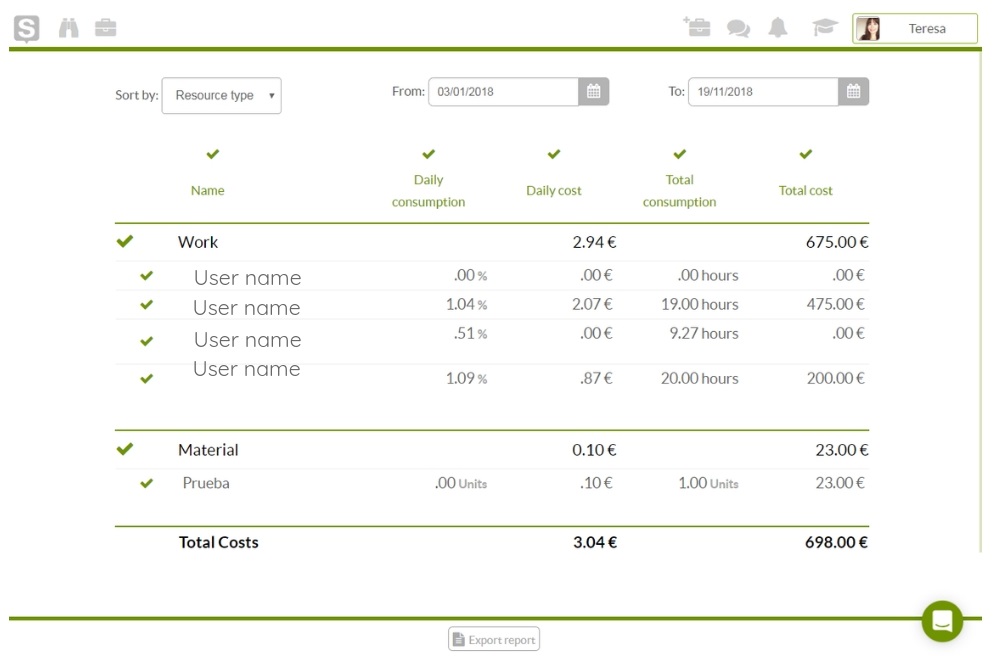 As a tool, employee tracking software will identify the employees that are inefficient in discharging their duties and it will aid in the discovery of the unproductive habits that could hinder the growth of your organization and put measures in place to overcome them.
Sinnaps, as your employee tracking software, will track the activities of your workforce in real-time.
The task of getting the organizational workloads done is further enhanced by using workload planning tools to ensure proper planning and management of the activities involved in performing the workloads to achieve the desired efficiency.
In employee task management software, you have a tool that will maximize the productivity of your team and ensures that your project is kept on track.
In any organization, it is essential for the workforce to embark on leave occasionally but the onus is on the management to have a leave management system that addresses the complications that could arise when workers go on leave.
Leave management software automates the leave request process and makes it hassle-free for the management and the employees. It programs the leave request of the employees in a manner that will not affect the efficiency and productivity of the organization.
It helps in creating an effective holiday management system that keeps track of the team's vacation, absences, and other leaves from work.