A work schedule app is an application that handles work scheduling of the workforce of an organization. The workforce is the most important asset of a business organization and the process of getting the best out of them can be tedious and demanding. Staff scheduling plays an important role in this, it is very paramount to the success of the organization because it will help in optimising workflows due to the fact it can effectively calculate the critical path of the organizational activities.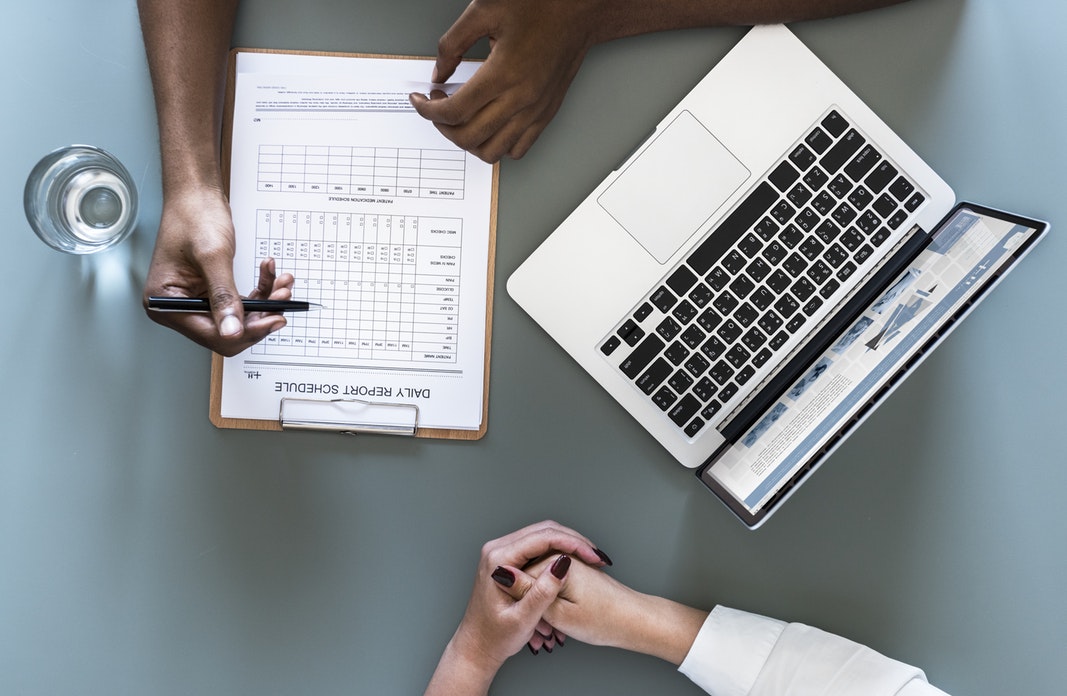 A work schedule app will assist business managers in creating and maintaining order and flow of their business activities, a work schedule app will enhance the staff scheduling that will make the workforce to be dedicated and committed to their job. Again, a work schedule app has a Test mode feature which can be used in creating simulation processes of the organization thereby boosting its efficiency.
Furthermore, the work schedule app will ensure staff scheduling that will enhance accountability from the workforce because as a manager, you will be able to know how tasks are executed and by whom. Again, work schedule app will allow a manager to leverage on the human resources at his disposal; it will allow the business manager to pair his staff efficiently. For instance, he can pair superior workers with the weaker workers in order to nurture the weaker ones thereby ensure a balance in staff scheduling.
Also, work schedule app allows managers to schedule their workforce days, weeks or months in advance thereby ensuring proper time management and proper planning of the business activities to ensure that business objectives are met. A work schedule app should be very easy to use for the purpose of work schedule. It will create ways that will effectively connect with the staff, ask for their preferences and communicate the schedule to them.
An example of work schedule app is Sinnaps, project management software will create schedule properly in advance, make the schedule easy to read and access, make it hassle-free for staff to indicate their availability, communicate and keep every team member updated.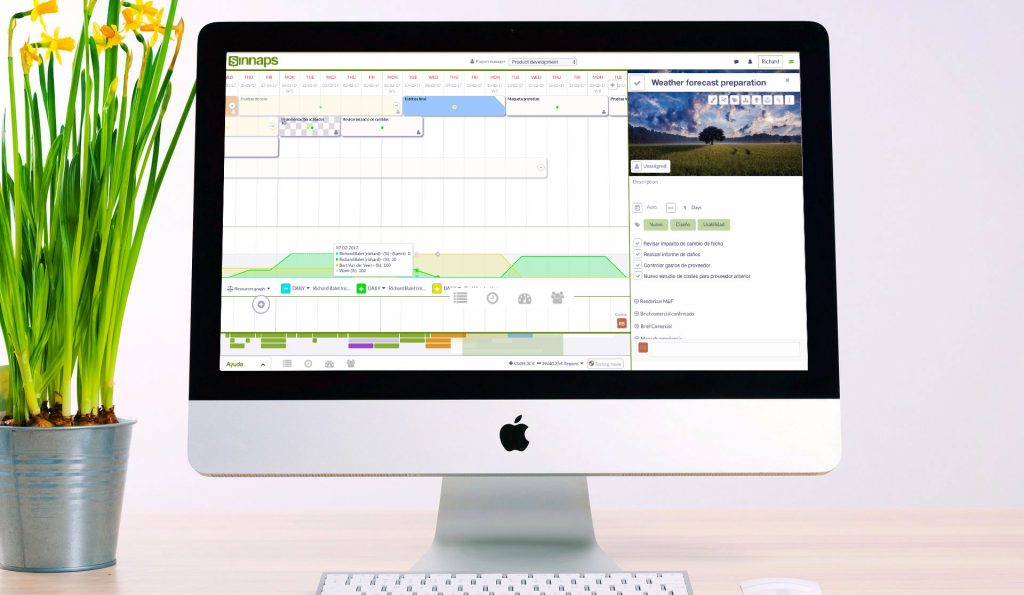 Related Links
Construction Project Management
Work Schedule Template: Easy and Free
Benefits of work schedule app
It will guard against double-scheduling in your staff scheduling.
It will allow appropriate staff scheduling in allocating the appropriate number of workers for each position.
It will notify you of any discrepancy in staff scheduling which contradicts their availability or the time-off request.
It can distribute work schedules to your workers when you finish creating it.
It is very flexible thereby allowing you to make the needed changes to it when completed and can update the workers about the changes made.

9/80 Work Schedule
9/80 work is the compressed work schedule having  eight 9-hour days, one 8-hour day, and one day off over a 2-week period. In a 9/80 work schedule arrangement, the workers will work four 9-hour days followed by an 8-hour workday which is split into two 4-hour periods.
The first 4-hour period will end the first workweek and the next 4-hour period marks the beginning of the following workweek. Then, the workers will work four more 9-hour days in the second workweek and a day off. In a nutshell, in 9/80 work schedule optimization, the first workweek normally ends midday of the first Friday and the second workweek will start after midday of the same day.
In the arrangement, both workweeks will have 40 hours and no overtime wages.
Resources consumption graph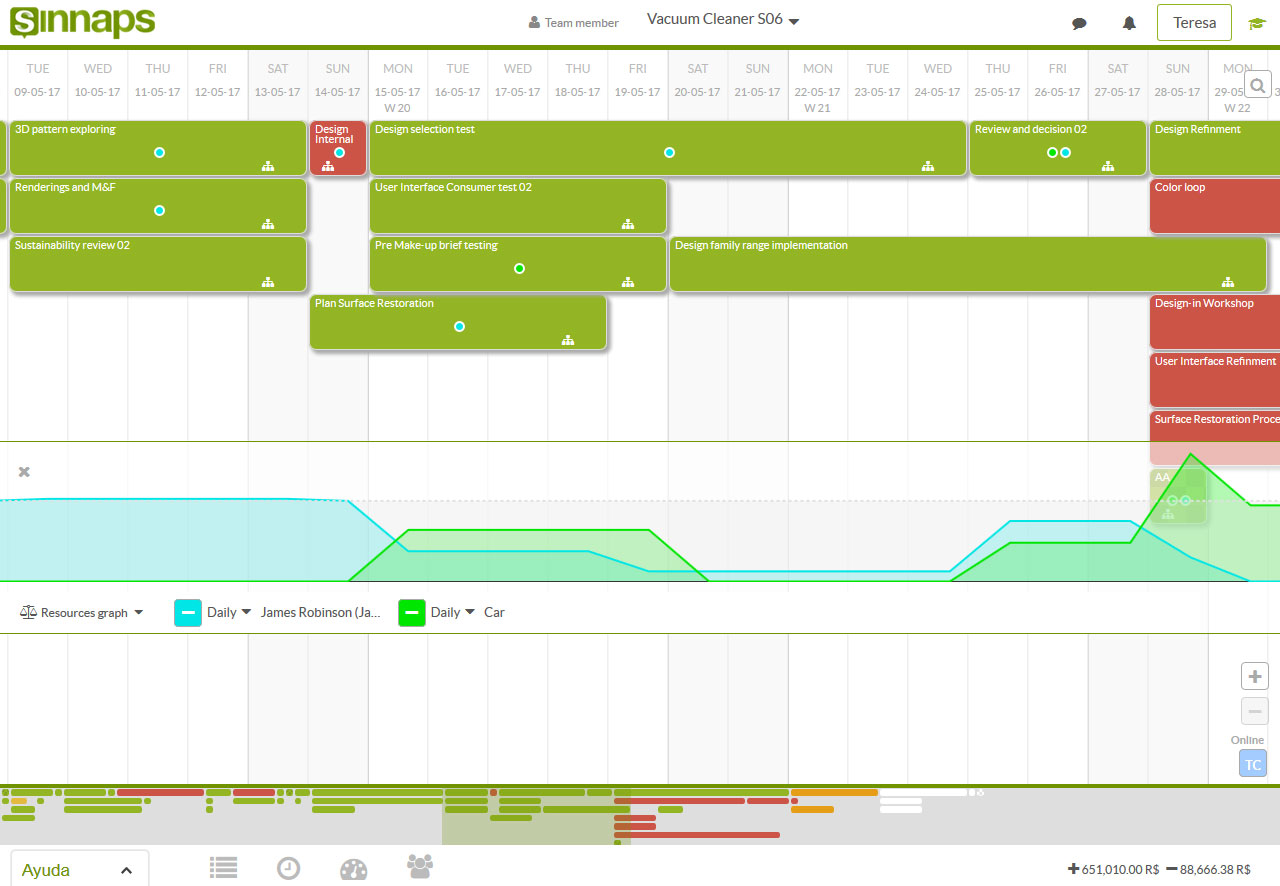 If we click on the dots on the graph, we get the information as a percentage of the work (Sinnaps considers 8 hours to be 100%) and the units of material resources consumed.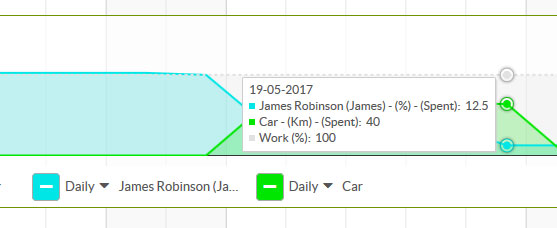 Best free work schedule app
This is the free work schedule app that can be used by managers to schedules, track time, and improve communication among the workers. It will allow you to edit your work schedule, and update the timesheets. It will keep the workers updated about their schedules, you can also share schedules with ease with your workers. A good example of the best free work schedule app that can be used by individuals and business organization is Sinnaps.
Workforce scheduling
Workforce scheduling is having the right number of employees, with the right skills at the right times to meet the required labor demand. The workforce is a vital parameter of a workforce management strategy and at the same time, it is very difficult to handle. Workforce scheduling is crucial in the maximization of resources and ensuring that calls are handled with courtesy.
With the right technology, workforce scheduling of an organization can be done quickly, easily, and accurately. It will control and lower the costs associated with operational and administrative assignments, it will enhance workforce efficiency due to the reduced scheduling errors.
Work schedule maker: this is work schedule software which allows you to build and share your schedule online in minutes; it will reduce the payroll cost and enable you to have confidence in your team. You can properly manage your changes with ease on work schedule maker.
When I work scheduling
When I work scheduling is the cloud-based scheduling solution that assists organizations in tracking time, attendance, create and edit staff schedules. It can add new tasks or activities to the calendar, and review the timesheet. It supports effective communication among the workforce. It will allow you to build the work schedules in minutes and save you a lot of time and you will be able to devote more time to your business.
The desire of every organization is to leverage adequately on their workforce and get the best out of them, with work schedule app like Sinnaps, project management software this task becomes very easy and convenient. It will create and visualize the work schedules to the staff properly.  
Managers will be able to properly schedule their staff and avoid conflicts in staff scheduling and workers will be kept abreast of their schedules. This will ensure accountability and performance-driven results from them. The use of work schedule app like Sinnaps in staff scheduling will increase the level of productivity of the workers which will in turn ensure that the objectives of the organization are met.
Related links…