In reality, Work Breakdown Structure (WBS) is a vital element of project management; it enables project managers and their team to decompose the tasks of their project into chunks that can be managed easily. It will graphically display every part of a project in an organized chart.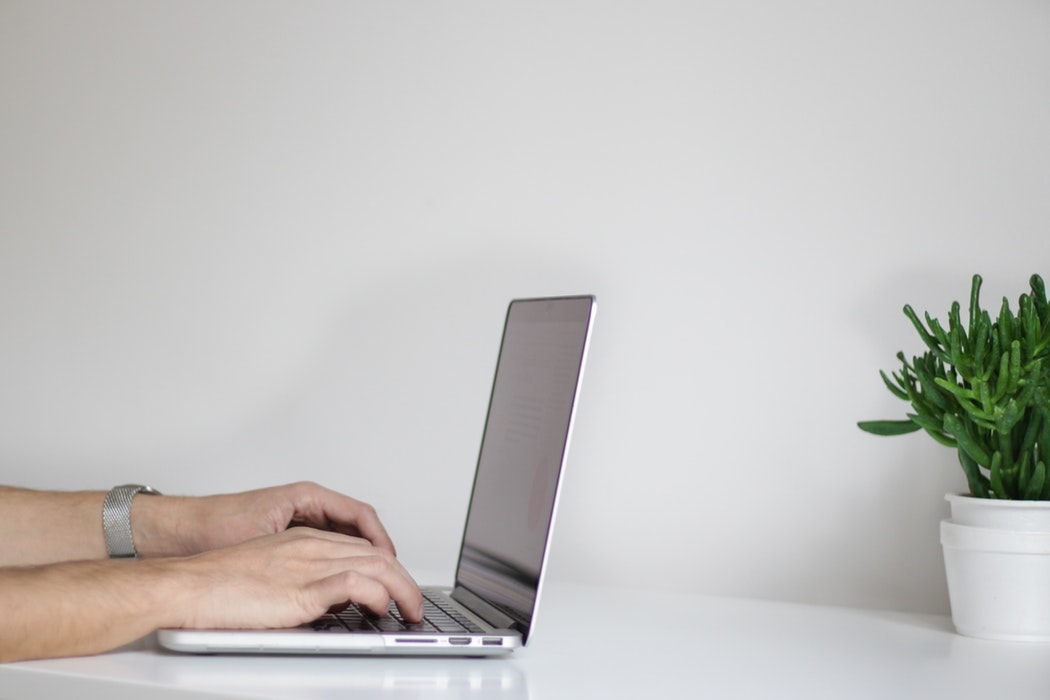 However, the fact that you have a work breakdown structure (WBS) of your project does not guarantee the success of your project. This is because it does not showcase the organized tasks sequentially over time. 
As a project manager, you will achieve ease in managing your project when you can plan and schedule the tasks of your project against time graphically. This is what you have in a work breakdown structure (WBS) Gantt chart, it helps create the scope of your project, manage risks, allocate resources, create and plan schedule the activities of the project.
The integration of WBS Gantt chart into your project will assist in creating a bar chart that tracks tasks across time; it will visually display the start and finish date of each task and the relationship between the tasks of the project thereby ensuring thorough project management.
Sinnaps, an online project management tool is effective for use as a WBS Gantt chart; it will aid you and your team in managing your workload by ensuring that you complete your tasks on time. Again, it is ideal for managing the utilization of your project resources as it will graphically display how the resources are used and it will ensure that the required resources are allocated to each task in the project.
Furthermore, it supports effective planning and promotes the right synergy among the project team. Also, it can calculate the critical path of your project activities thereby making you beat the deadline of your project and meet the expectation of your clients in terms of quality project delivery.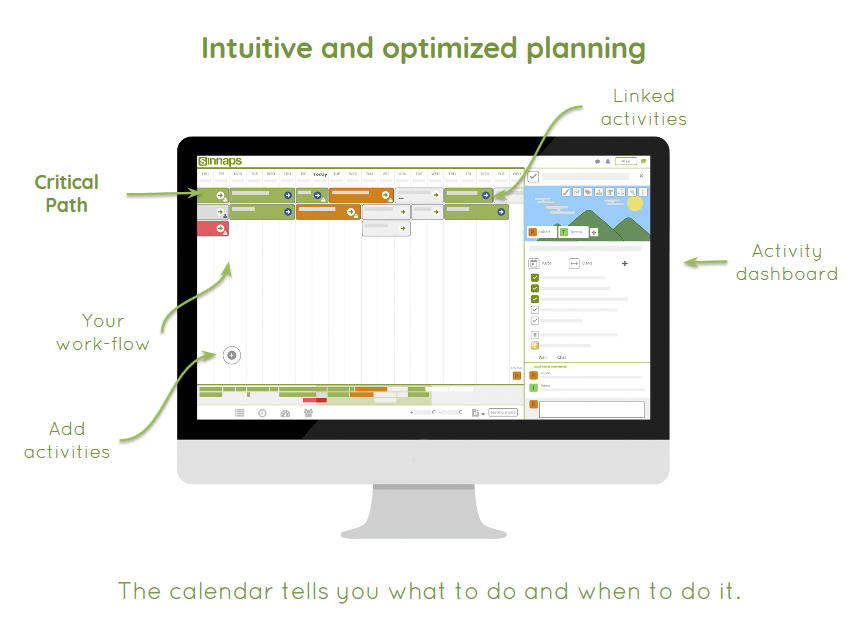 WBS Gantt Chart: A Tool That Enhances Your Productivity
The use of WBS Gantt chart in your project will assist you to see your plans properly by visualizing your workflow thereby causing you to get more done from your work breakdown structure. You can get to see the task dependencies, view the critical path of your activities and keep track of your project plan.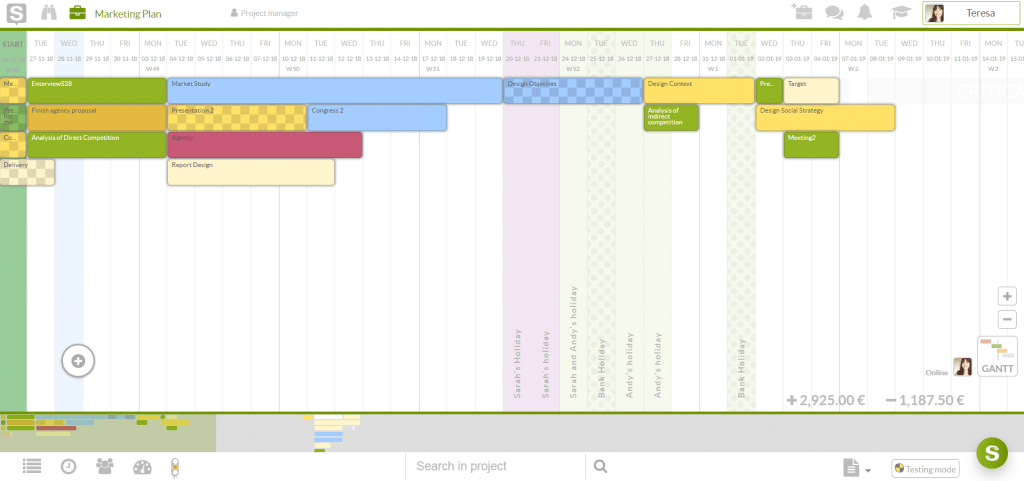 Furthermore, the task of maximizing your productivity becomes very easy for you and your team with WBS Gantt chart as it will track the allocation of resources and it will spotlight the potential issues in a bar chart to fix them before they alter your deadlines.
It will help you identify the WBS tasks which are the list of the tasks that you and your team must complete to deliver the project scope and it will help in breaking them down into smaller bits that can be done with ease. They are useful for estimating the cost and schedule of a project. 
On a WBS flowchart, the main goals of the project are always at the top of the diagram. Next, are the various steps and sub-tasks that are needed to complete the project. 
Gantt Chart Example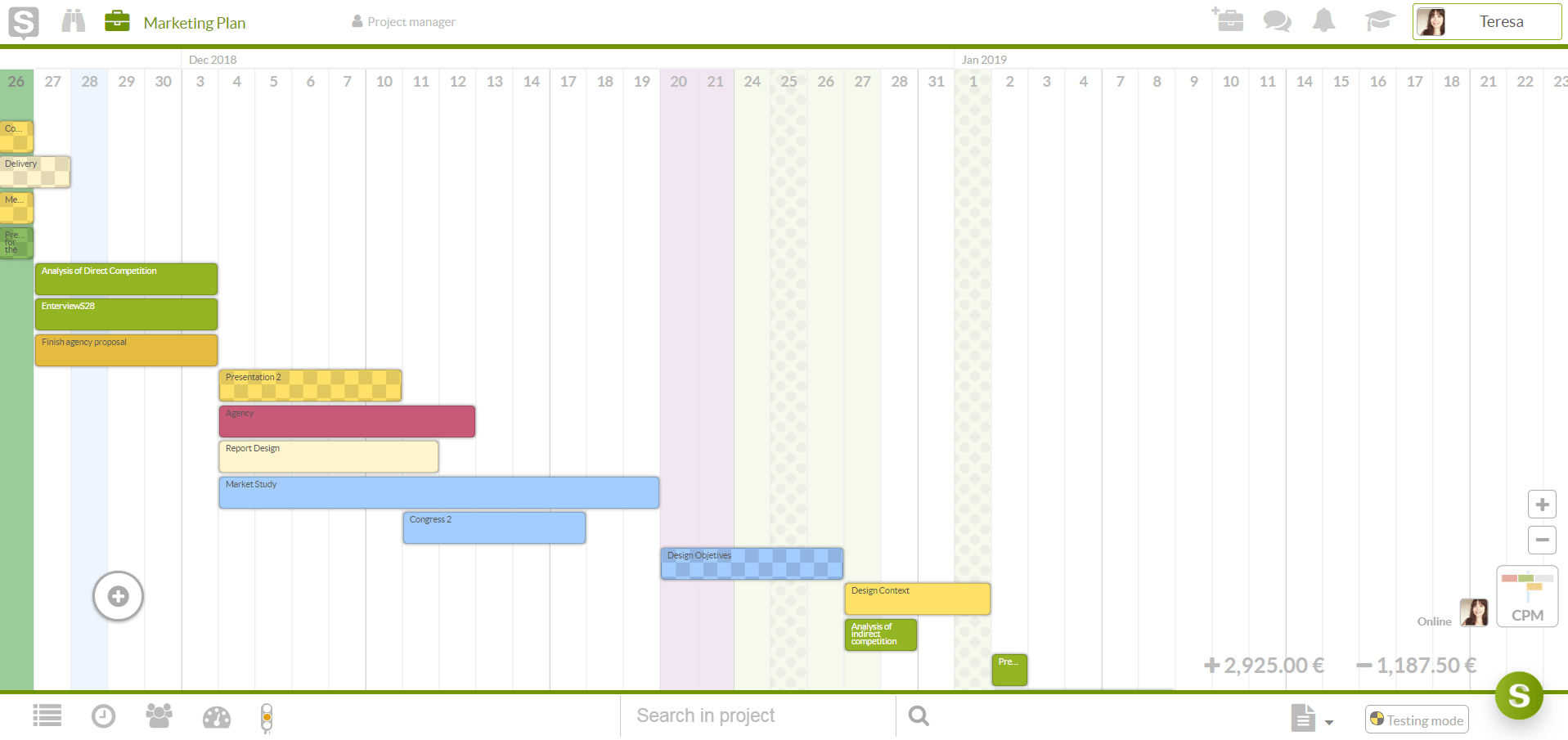 In Jira WBS list, the WBS Gantt chart menu button of the top navigation bar is used. You are required to choose one to display from the drop list of current WBS Gantt chart.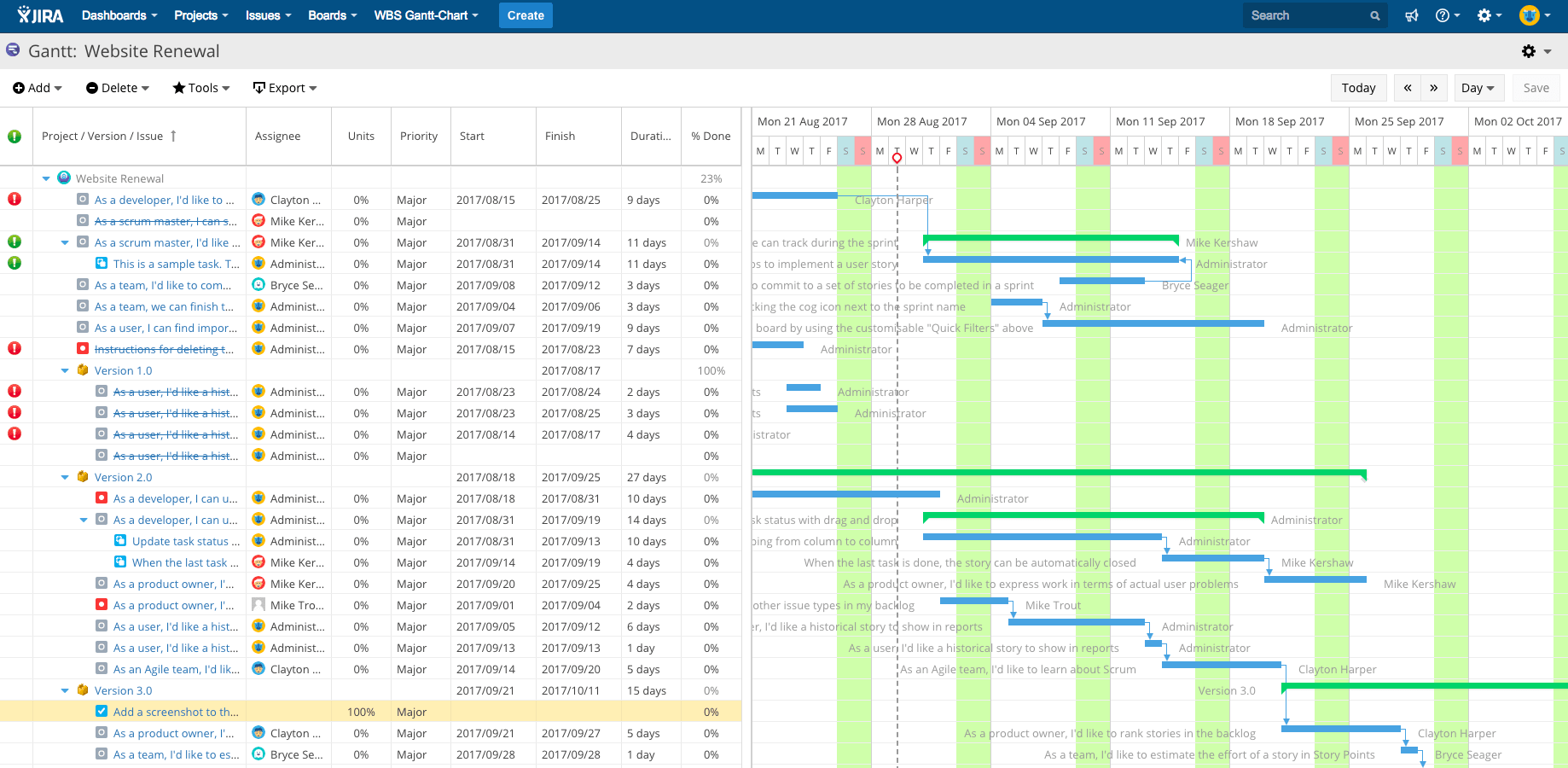 WBS planning: A Prominent Activity Of Effective Project Management
No doubt, WBS is an important component of project management and it is essential for you to plan it properly so that you can fulfill the goals of your project. 
In WBS planning, you should aim to define the scope of your project into manageable chunks that can be accomplished easily. This is done by identifying the functional deliverables of your project and subdividing them into smaller sub-deliverables. 
Also, the sub-deliverables are further decomposed into bits that can be assigned to a member of the team.
Manage your teams' resources and workload

At this stage, the specific work packages required to produce the sub-deliverable are always identified and grouped. The work package depicts a list of tasks to produce a specific unit of work.
WBS project plan is the basis of the project plan and should take the Centre stage in project planning because it will create a visual and hierarchical representation of work to be done to complete the project. The use of WBS program in project management assists in the identification of actual tasks that are required to be done in a project.
How to create WBS in Excel
The following steps are required to create WBS in Excel:
Step 1: gather your inputs: these include project scope statement, statement of requirement, organizational process assets, and project scope management plan.
Step 2: gather your team and relevant stakeholders to create the WBS: here, you are required to identify who will assist in creating the WBS.
Step 3: decide the WBS approach and representation: you are required to determine how your WBS will be structured. You can focus on project deliverables and phases.
Step 4: define the main project deliverables and levels: this is where you will define the deliverables of the project and break them down into components and have them decomposed into levels.
Step 5: the 100% rule: this includes 100% of work defined by the project scope and it will capture every deliverable about work to be completed as well as project management.
Step 6: numbering scheme: this is the stage where you assign each component a number, the number represents where each deliverable, component, and work package is placed in the WBS structure.
Step 7: the creation of the WBS dictionary: here, you have a document that describes each element of WSB. This assists the project team to have a better understanding of each work package. Sinnaps is very effective for planning the work breakdown structure of your project because of its ease of use feature. 
In a WBS sample Excel, you have a project management WBS template in Excel that automates work breakdown structure numbering for you. You are only required to choose the Level from a drop-down list in Excel.
Project WBS example is business process modeling; it covers every phase of its cycle from launching, designing, modeling, developing, implementation and realization of the desired value from the exercise and the process of monitoring the project.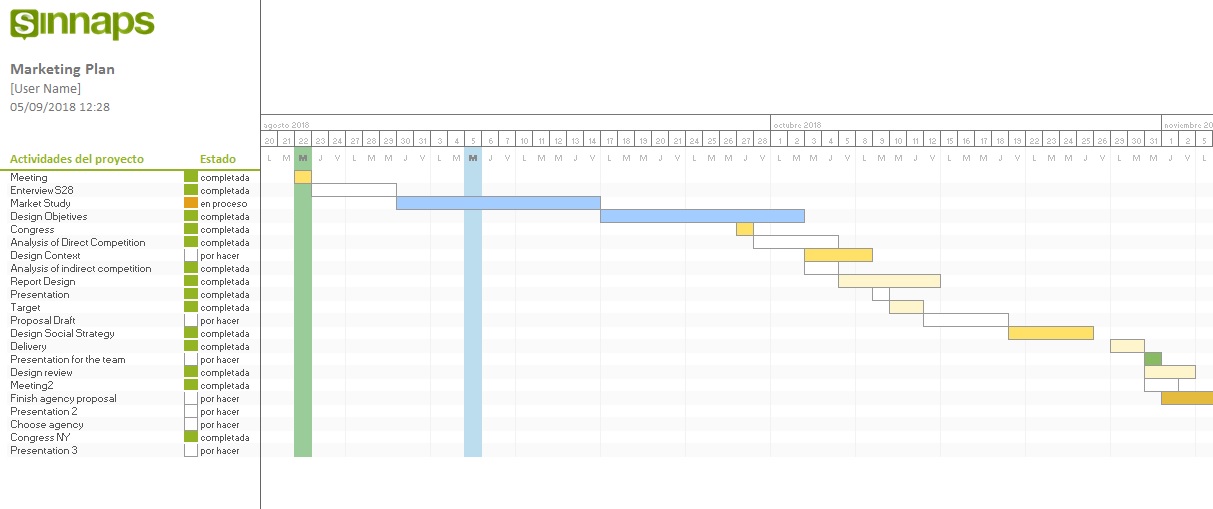 Download a Project Management Template in Excel
WBS Stands For Which Of The Following Project Management Tools
In project management, WBS stands for work breakdown structure; it offers a visual tool for project managers to plan the phases of their project to aid smooth execution. It enables you as a project manager to divide the project into manageable parts and attaches priority to the deliverables that are necessary to complete the project. 
It enhances the success of your project by assisting you to have a better understanding of your project and will enable you to manage the scope of the project and communicate the scope to the relevant stakeholders. 
Furthermore, Microsoft WBS provides you and your team a WBS breakdown that divides the deliverables of the project into smaller components to bring ease into project management. WBS operations management is an editable template that can be used to create your work breakdown structure for your project. 
WBS breakdown structure is applicable in agile methodology in various software development processes. It offers a framework for comprehensive cost estimation and control of the project.
Furthermore, WBS complements Gantt chart in software engineering because it will properly create the scope of the software development project for effective planning of their assignments. 
Also, it improves the marketing Gantt chart because it will allow the marketing team to have an insight into what they aim to achieve from their marketing strides. No doubt, in Sinnaps, you have an effective tool that will assist you in creating your marketing scope and will simplify its execution to achieve the desired results.