No doubt, risks are an important part of any business. In reality, your business is never immune to risks and as a business manager; your ability to effectively manage risks will determine how successful your business will be.
The inability of business owners to curtail the effects of risks and threats is the major reason behind the failure of business organizations in their first years of existence thereby truncating the dreams and aspirations of the business owners in the process.
According to the statistics by Small Business Association (SBA), 30% of new businesses fail during the first 2 years of existence, 50% fail during the first 5 years and 66% fail during the first 10 years of their operations.
Also, the statistics reveal that only 25% of business firms make it to 15 years or more. As a business owner, do you desire a business organization that outlasts you? Hence, it is imperative for you to put in place business risk mitigation in your organization to help in minimizing the risks that your business is exposed to.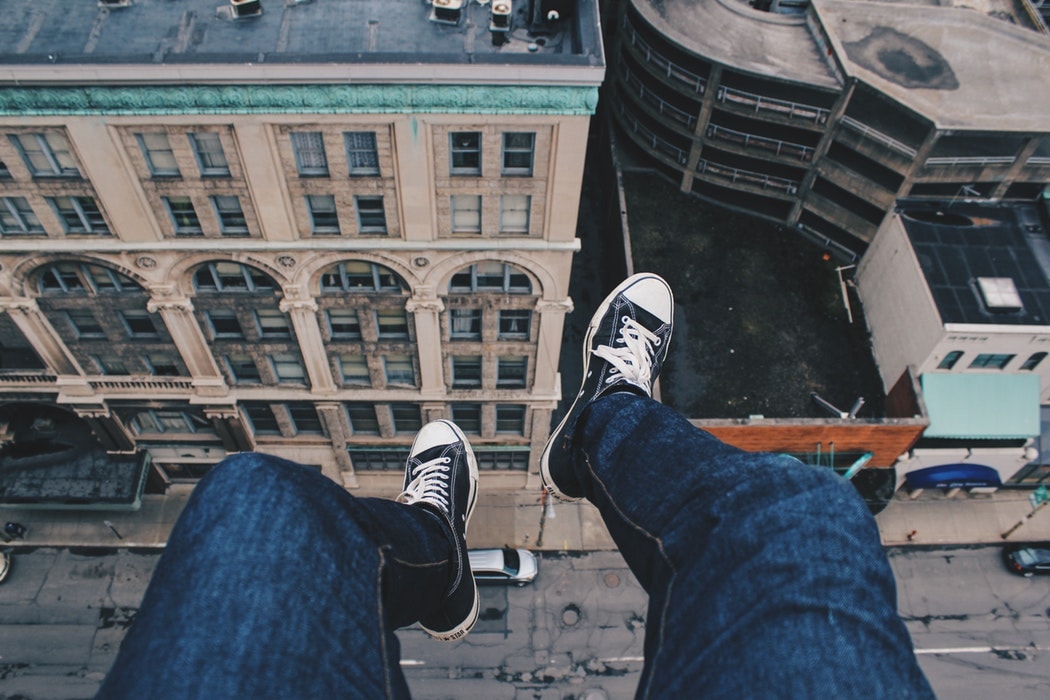 Business risk mitigation is the secret sauce that you can use as a business manager to reduce the adverse effects of risks on your business and nurture the growth of your business so as to fulfill the goals of your business firm.
Furthermore, with business risk mitigation, you have a tool that can be leveraged to develop options and actions to enhance the opportunities available to your business and reduce threats to the objectives of your business.
Sinnaps, an online project management tool that has assisted many business organizations in achieving business risk mitigation in their operations and boosting their productivity and profitability in the process. It supports effective planning thereby allowing you to organize, plan, and prioritize the risks of your business activities.
It assists you in managing your workload effectively and will determine the critical part of your activities by paying attention to the activities duration, time constraints, and dependencies, and helping you in meeting your deadlines.
Simple Calendar with Activities Organized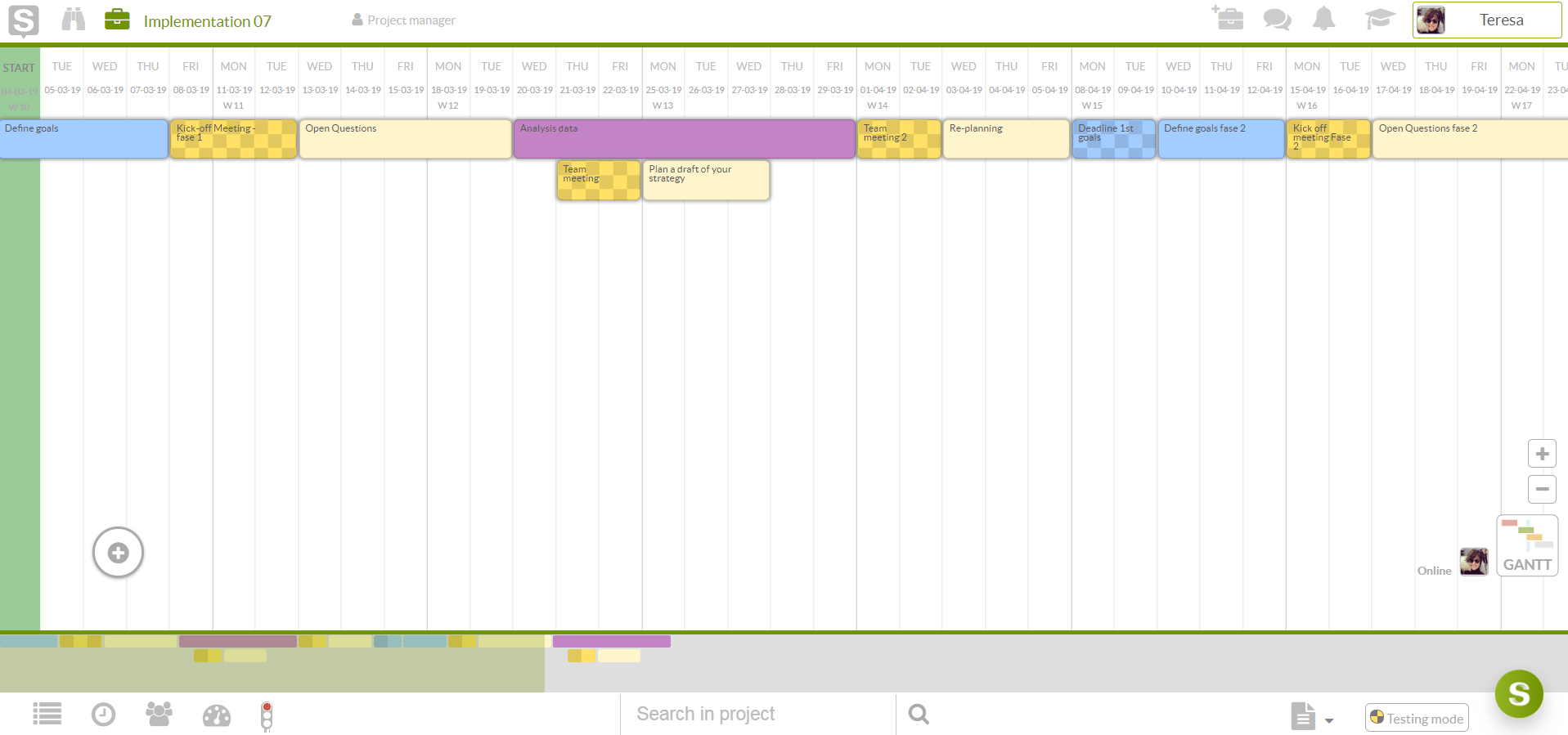 Related links…
Network Diagram in Project Management
Business Risk Mitigation: Are you applying it as a tool in your organization?
Business risk mitigation is a vital strategy that will reduce the effects that some threats and risks could pose to the growth of your organization. Examples of these threats are weather, cyber-attack, economy, and shortage of materials.
Business risk mitigation is a risk planning process that will prepare you for the potential risks that could befall your business organization. It weighs the impact of every risk and prioritizes essential planning around the impact.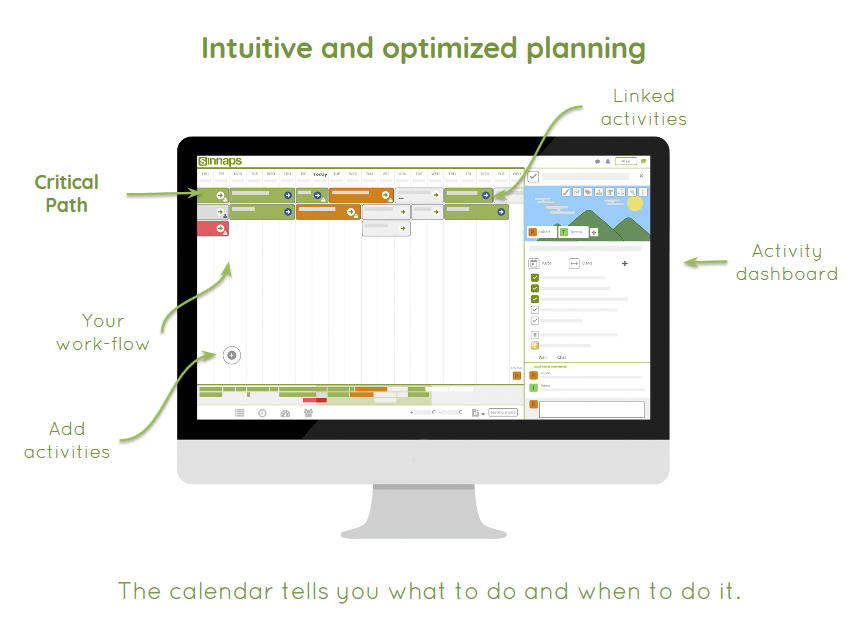 In essence, some risks are inevitable and the threats they could pose to your business cannot be completely avoided. However, business risk mitigation will help deal with the consequences of the risks and identify the steps that can be taken prior to the occurrence of such event so as to reduce the adverse and long-term effects on your business.
With business risk mitigation, you will always be well-prepared for every kind of risk and threat and put measures in place to avoid them. It will prepare you for the worst by acknowledging some degrees of damage that can occur and put systems in place to deal with them.
Also, risk and mitigation plan is an important feature of your organization and you must strive to have it in place in your organization because it enables you to have a risk planning process that identifies, prioritizes, and manages the risk that could threaten the growth of your organization.
In project management, project managers should identify their project risks and create action plans that will mitigate the risks that could have a negative impact on their project.
5 LESSONS TO TRAIN YOU TO BE A PROJECT MANAGER
Lesson 3. Work realistically: how to go from ideal to realistic planning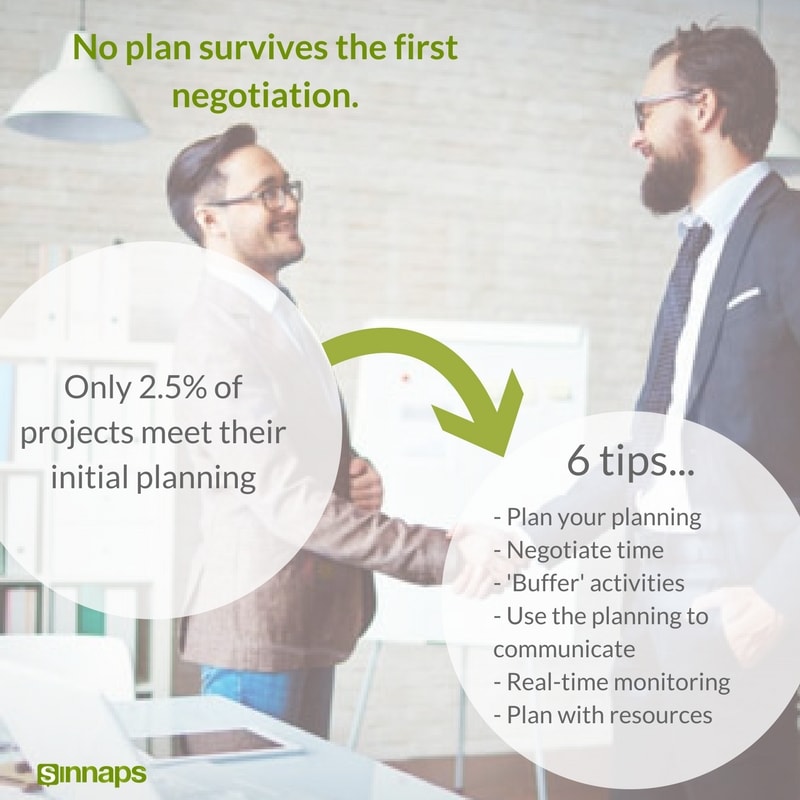 How to Mitigate Risk in Business
The task of running your business organizations successfully entails confronting the business operational risk such as making a decision on the kind of service to render and identifying the loopholes in your supply chain because they could pose a big threat and inhibit your business growth.
The following are the ways to mitigate risks in your business so as to achieve the desired results from your business activities.
Identification of risks: here, you are required to know and assess the risk that could affect your business.
Analysis of the consequences of the risk: after knowing the risks of your business, it is very crucial for you to determine the consequences of each risk. With this, you will be able to perform the risk opportunity analysis. This allows you to have an understanding of the nature of the risk and the potential it could have on your business objectives.
Create simulations in the Test Mode with Sinnaps
Evaluate and rank the potential impact of the risks on your business: here, you need to thoroughly evaluate and rank the risk in accordance with its potential impact. This can be determined by the combination of the possible likelihood and the effects the risk will have on your business.
You will decide whether the risk is acceptable or whether it is very serious to demand necessary actions in the form of treatment.
Risk treatment: it involves the assessment of the risks based on the rankings. There should be a plan to treat the highest ranked risks to acceptable risk levels. This can be done through the creation of risk mitigation strategies.
The following are examples of risk mitigation strategies that can be used:
Avoidance: this is the elimination of risk or withdrawal from the risk.
Reduction: this takes into consideration how to optimize and mitigate the risk. For instance, in the production sector, high risk would result into a breakdown of the critical part of the production plant and would require several months to fix it while a low risk would result into non-critical issues that only require maintenance. With this, your organization will be in the know of the impact of the high risk and avert it by putting in place routine maintenance process.
Sharing: this involves the transfer of the threat by outsourcing the risk to a third-party like an insurance company to help in case of loss due to risk.
Retention: this entails accepting the risk and making budgetary provisions to manage and control it.
Monitoring and review of risks: you are required to regularly monitor, track, and review the identified risks so as to be on top of the situation every time. A good tool that can be used to monitor and review your risk is Sinnaps.
Business Continuity Risk Assessment
Business continuity risk assessment is very important to your organization because it gives you an overview of the risks you can face during a disaster. It creates a process that identifies, analyses, and evaluates all possible risks, hazards, and threats to your business external and internal environment.
The business continuity risk assessment will carefully examine your business vulnerabilities to weather-related threats, and hazards from your business area, potential weaknesses within and without the organization's security standards.
In case your organization has been exposed to some threats, the business continuity risk assessment will require you to document measures taken or that are needed to be taken to address these threats.
Also, it will determine if the production site is partly or fully destroyed or it cannot be assessed.
It will determine the loss of data and other critical records regarding your business operations.
It determines the loss of IT functions due to virus and power outages.
It will determine the loss of skills due to incapacitation, death or staff departure.
With these, business continuity risk assessment will help you to know how to prevent the risks that are of high probability and high impact. Accept the risk with low probability and low impact and contain the risks with high probability but has a low impact on your business operations.
Furthermore, business continuity risk assessment affords you the opportunity to plan for low probability but high impact events.
Without mincing words, it is important for you to integrate business continuity risk assessment into your business because it plays a vital role in your business decision-making strides and will enhance the growth of your organization by keeping on your toes and be well-prepared for any events that could happen in your business.
In Sinnaps, you have a great tool that will help in creating business risk mitigation strategies for your business and ensures that you have a great value for the resources of your organization. It is very easy to use and can be used to plan the activities of your team in order to minimize the risk that your business is exposed to thereby helping you in achieving the goals of your business organization.
Related links…