Leaders are agents of change and guidance. They are essential for the well-being of any organisation and its employees. If you have ever wondered about how to improve leadership skills in the workplace, this article is for you! In this article, we will look at how to become a good leader in workplace and how Sinnaps, the project management software supports leaders' efforts in any working environment.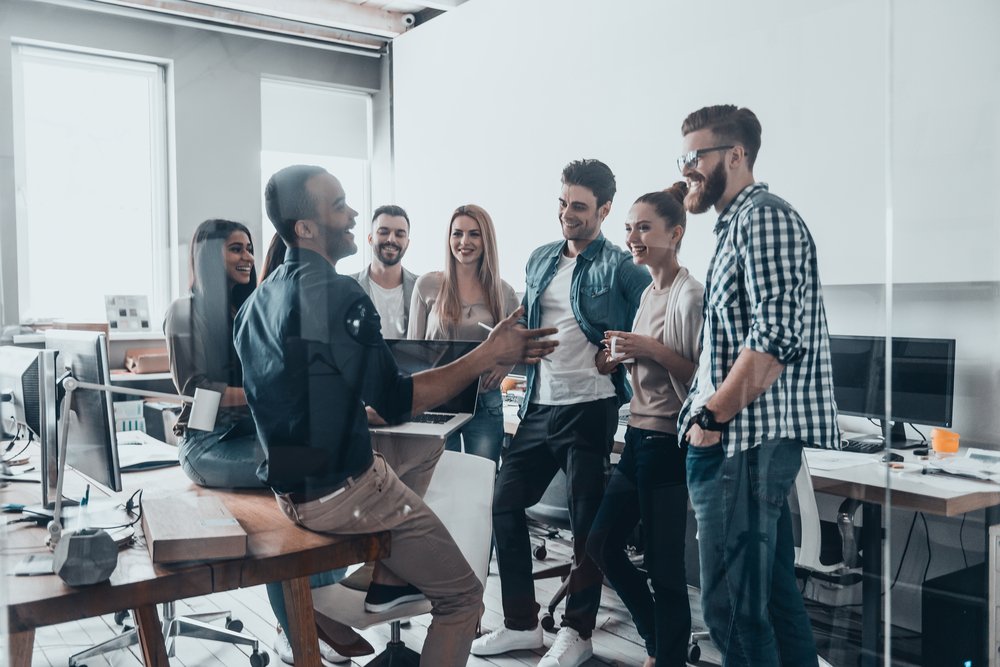 The Importance of Leadership in the Workplace
The importance of leadership in organisations has been recognised for a long time. Effective leaders hep to guide, support, inspire and motivate the employees of a company as any leadership at work example shows. Businesses constantly face the need for change and various challenges and these are the specific times when leaders are needed most.
How to be a Leader at Work
If you are wondering how to become a leader at work, there are a number of aspects to consider. An effective leader is somebody who is able to inspire confidence in the people that they are leading. A leader is someone who can improve morale and set the foundations for productive work. Leaders don't forget to give positive feedback that recognises work well done as well and constructive criticism.
An effective leader is also somebody who is an effective communicator. Any leadership examples in the workplace will show the importance for leaders to be able to communicate their goals and objectives well so as to generate an understanding of what needs to be accomplished among team members. Holding regular meetings, sending update e-mails and using a communicative tool such as Sinnaps project management software are all ways to improve communication skills.
Free online Project Management course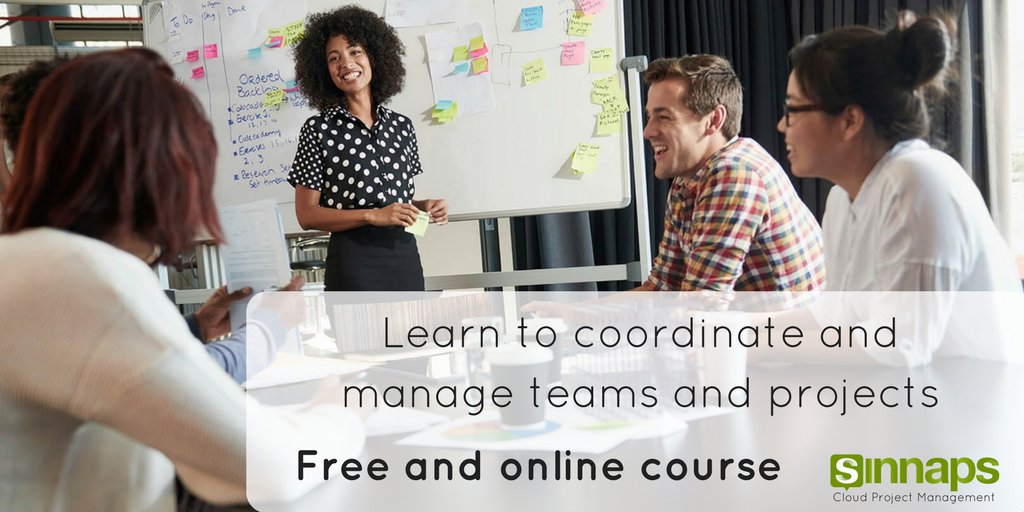 A useful point to consider if you want to become a leader in the workplace is to remember your own past leaders and the techniques and skills that they employed to lead a team. Ask yourself whether or not their methods were successful or not and why. Learning from others is one of the best ways to develop your own leadership skills for work.  
Some recommendations…
How to create a Collaborative Work Environment
Sinnaps and Leadership at Work
Organisation: is key in terms of laying out the work that you, as a leader, wish for your teams to do. Sinnaps provides an effective and organised project management app for leaders to use in the workplace to efficiently plan work.
Clarity: leading people in a workplace requires clarity and consistency, especially if you are leading a team made up of several people. Clarity of explanation is essential when figuring out how to become a leader in the workplace. Sinnaps project management interface lays out all of the tasks of your project in a clear way and also demonstrates effectively who is responsible for which tasks and by when they need to completed.
Communication: successful leaders are good communicators. Communication is the major building block of your success in leadership. Sinnaps project management tool understands the importance of effective communication and offers tools such as weekly progress updates, a project wall and live in-chat features.
Leadership Skills in the Workplace
If you want to know how to be a team leader in the workplace, the following are some essential skills for effective leadership in the workplace:
Communication
Motivation
Delegating
Optimism

and positivity

Trust

and trustworthiness

Creativity

Ability to give constructive

feedback
Responsibility
Flexibility
Commitment
In reality, managing diversity in the workplace can be difficult to do for business organizations. However, the difficulties can be overcome if organizations are committed to embracing the practices that encourage tolerance, open communication, adoption of conflict resolution strategies to address the issues that could arise due to differences in human beings.
Overall, leadership in the workplace is essential and invaluable to the well-being of any organisation and its employees. Now that you have a grasp on what it takes to be a leader in the workplace, try applying your newly learned skills with Sinnaps today! 😊
We love hearing your opinion and helping you in any way we can. Be sure to give this article a like if you enjoyed it and feel free to leave a comment with any questions or opinions that you have!
Some recommendations…
Project Management Roles and Responsabilities
Difference between leadership and management