A Monthly Calendar Planner online is a fantastic way to plan and control your projects. The timeline structure lets everyone know what is expected and by when, serving as an effective project planner. In this article, we will take a look at the benefits of an online monthly calendar, how to use a simple monthly calendar planner and how to make a monthly calendar with Sinnaps project management software.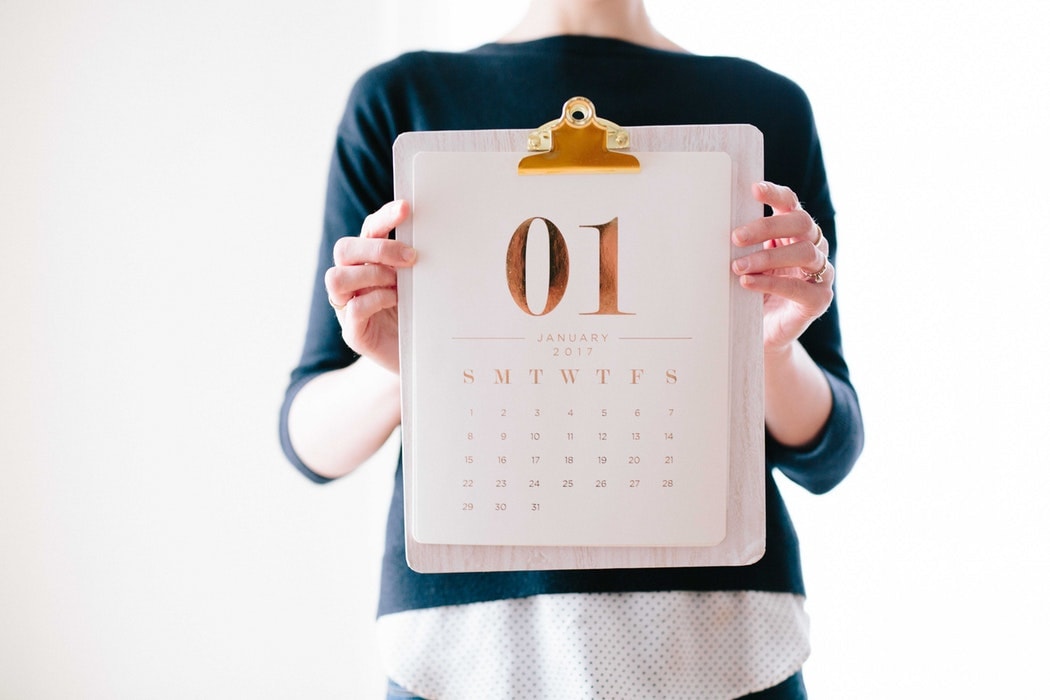 Editable Monthly Calendar
An editable monthly calendar or a custom content calendar will essentially serve you and your project team as a way to plan out the workflow of your projects across a timeline structure by month. This is a very effective way of planning work a progress can be tracked day by day.
An editable monthly calendar means that you can edit your project plan a time progresses, for example, if changes need to be made during the project life-cycle or new team members need to be assigned new roles. The benefits of a custom monthly calendar planner give you and your team the flexibility to plan your projects and their tasks.
Related link…
Calendar Maker: Simple and Easy for your Team
Monthly Calendar Planner Online
A monthly calendar planner such as Sinnaps project management software offers you and your project team a way to effectively plan the workload of your project on an updated version of the traditional Gantt chart, known as the Gantt flow. This simple monthly calendar tool serves as a visualisation of all the work that needs to be completed as part of the project.
A sample monthly calendar can also be accessed from the Sinnaps project management community in the form of a project plan template based on previous successful projects. These templates can be created by you and for your team or by other project managers in the same field as you. These sample monthly calendar templates can be exported to excel and modified to the specific requirements of your project. You can also export your own monthly calendar plans as an excel or pdf file.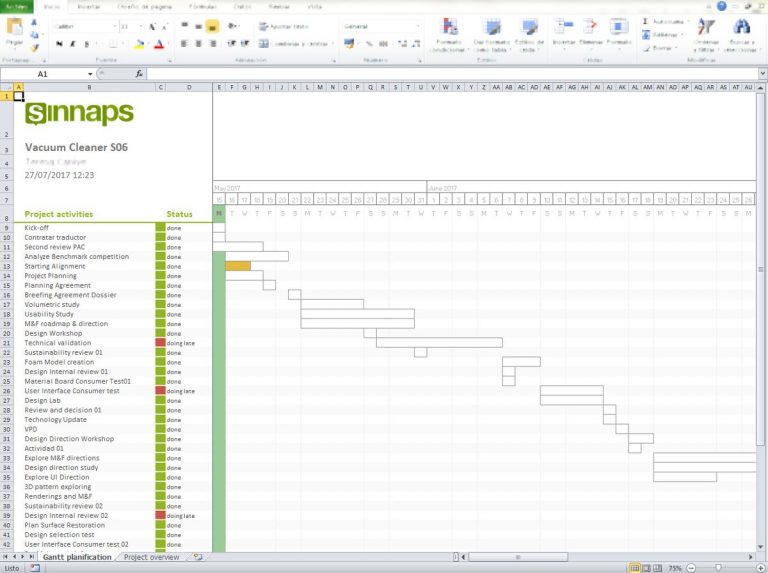 Monthly Wall Calendar
A monthly calendar maker such as Sinnaps coordinates your simple monthly calendar with a Kanban board that allows you to effectively track project progress and keep everyone up to date. The Kanban board is known for its efficiency and process optimisation.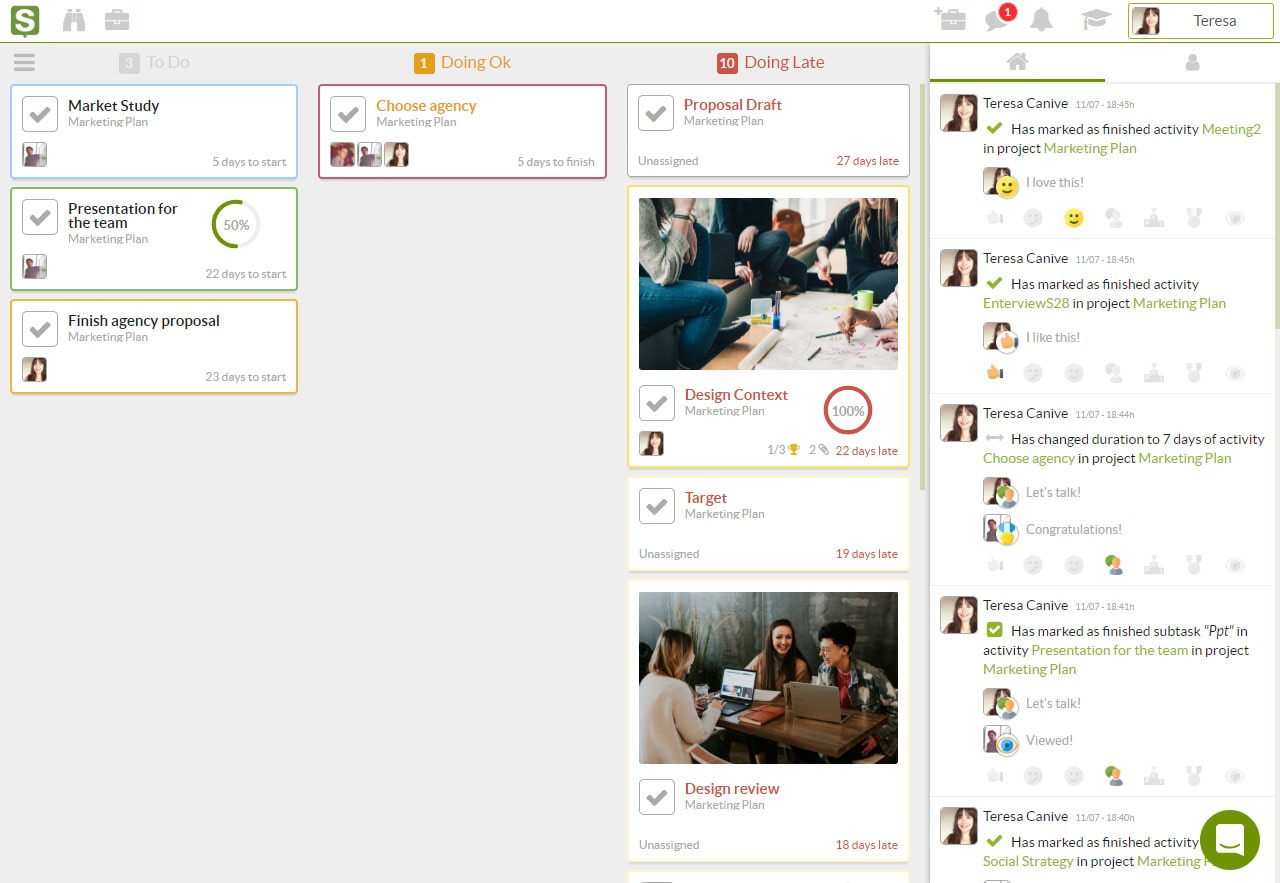 The Sinnaps custom monthly calendar also includes the critical path of your workflow. The critical path of your project identifies the tasks most critical to successful project completion. These tasks have the most dependencies. The critical path method also calculates for you the shortest possible duration for the project with all the input variables taken into account.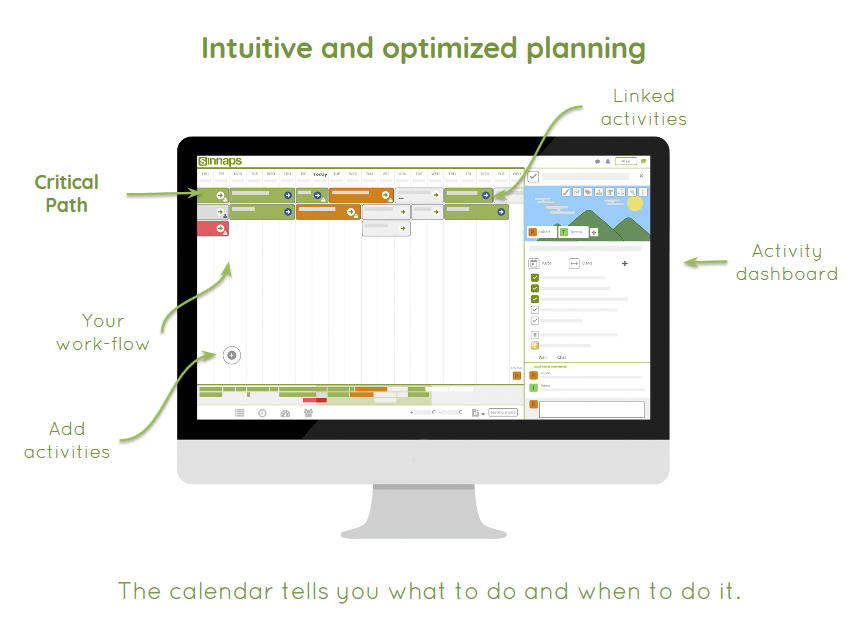 Create a Monthly Calendar with Sinnaps
Creating a personal monthly calendar or a team monthly calendar could not be easier with Sinnaps. The project planning app is easy-to-use and intuitive, meaning that you and your project team won't waste time in learning how to use the monthly calendar planner. The various communicative tools included as part of the simple monthly calendar facilitate and stimulate collaboration and communication making work more productive and effective.
Create an account with Sinnaps and try the free version to see the benefits for yourself without committing to payment. If everything suits you and your project you can try the different payment plans and the respective additions that come with them. Make monthly calendar online planning easy and effective with Sinnaps and the project management tools it offers such as resource management, KPIs, subtask management, communication, report generation and more.
The Benefits of an Online Monthly Calendar
An office monthly calendar online such as Sinnaps offers a number of different benefits. The tools provided as part of the monthly calendar plan will make your planning even more effective allowing you to track project work, update schedules and communicate with your team, tracking each individual's work.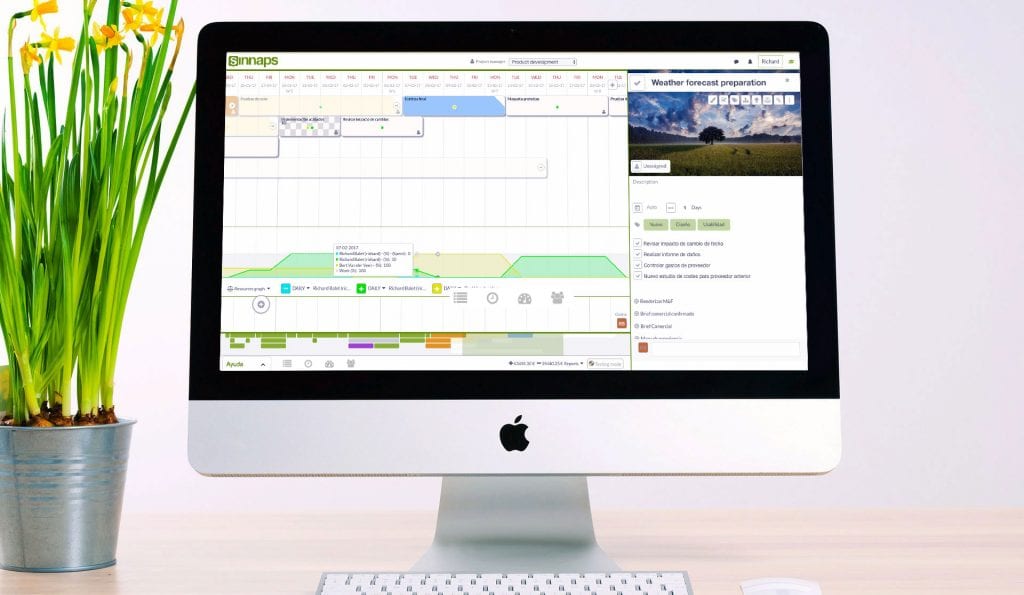 A monthly calendar planner online such as Sinnaps is cloud-based. This is a fantastic benefit as it allows you to keep all information pertaining to the project safely stored in one place. This also means that team members involved with the project can access the plan at anytime from anywhere, making it perfect for decentralised teams.
Overall a monthly calendar such as Sinnaps project management software can help you to optimise the workflow of your projects by creating an effective and efficient plan that you can share with your project team. Try planning your team's work for the month with Sinnaps and let us know what you think in the comments below! 😊