Utilising an online timeline maker instantly improves team communication, awareness and efficiency. Having a timeline program to automatically manage deadlines and milestones ensures there are no surprises and you can keep track of how time is being used throughout the different areas of the project and manage those dependencies.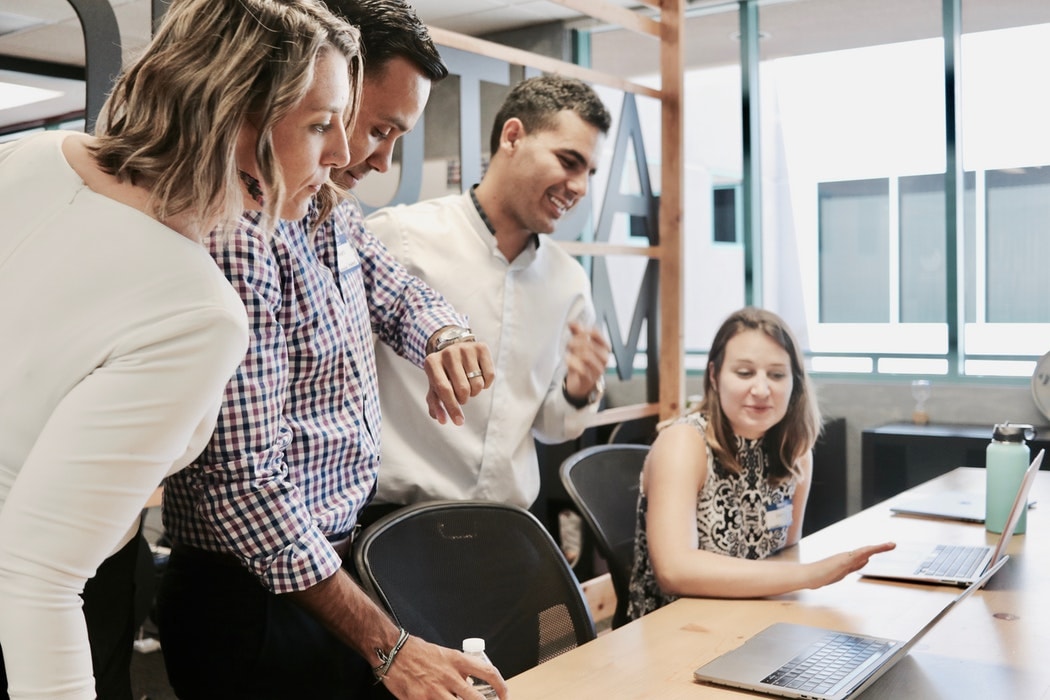 Visually representative of detailed information an interactive timeline creator increases communication and empowers team members to deliver. You can manage deadlines, budget costs and increase productivity across the different aspects of a live project.
Online timeline maker
Sinnaps online project management software is able to offer the best timeline builder. It works with your calendar to do list as a graphic representation, so you don't miss any tasks or key meetings. It also allows you to record instantly any date changes or extensions.
It allows you to predict and monitor how much time should be assigned to each type of task. You'll have a complete overview of the project with an online timeline maker, so you can be ahead of any operational inefficiencies or possible challenges.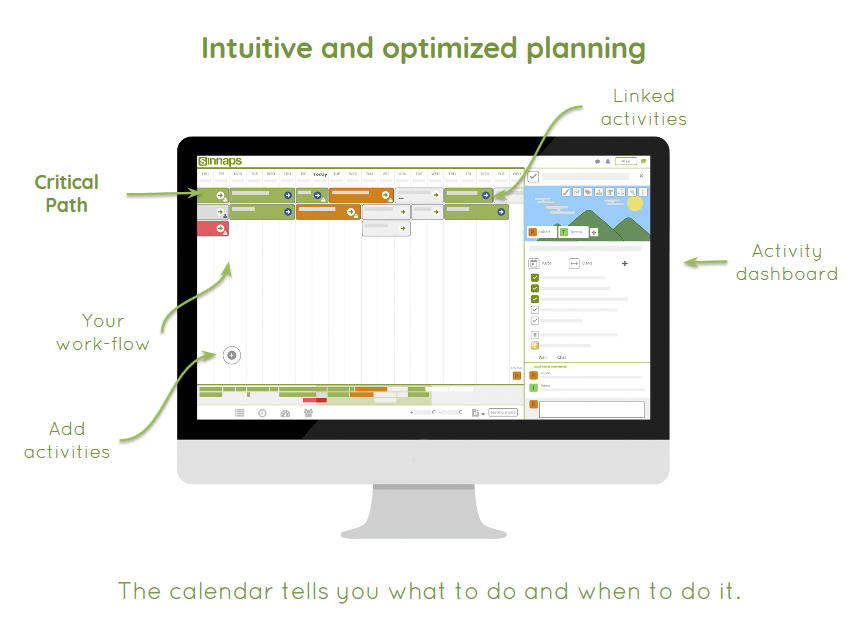 The timeline program allows for critical decision making to made using real data so you can deliver real-time, real-world solutions.
All about Project Management Chart 
Related links…
Free online timeline software
Easy and simple to customise the Sinnaps free online timeline software lets you create a visual journey of your project objectives and goals. You can design your online chart generator to represent data in a linear timeline for long term planning.
5 steps for effective planning
The online chart generator lets you manage time in minutes, days, hours or even weeks. Managing a linear workflow online gives instant flexibility whilst providing key management tools at the touch of a button.
Without the need for additional design work cost savings are a huge benefit of using free online timeline software. Missing deadlines will become a thing of the past as the automated process highlights the dependencies and upcoming intricacies.
Interactive timeline creator
Because you can use Sinnaps to provide you with the ability to manage your online chart generator, communication around any changes or delays to team members is straight forward.
You can export your timeline program with other applications like Excel and PDF so you can make the most of additional visual content from other sources. With the ability to customise timelines for all aspects of project management you can deliver stunning reports and results. Highlight the most important milestones in the project lifecycle so when they're achieved everyone involved can share in the success.
Interactive timeline creator example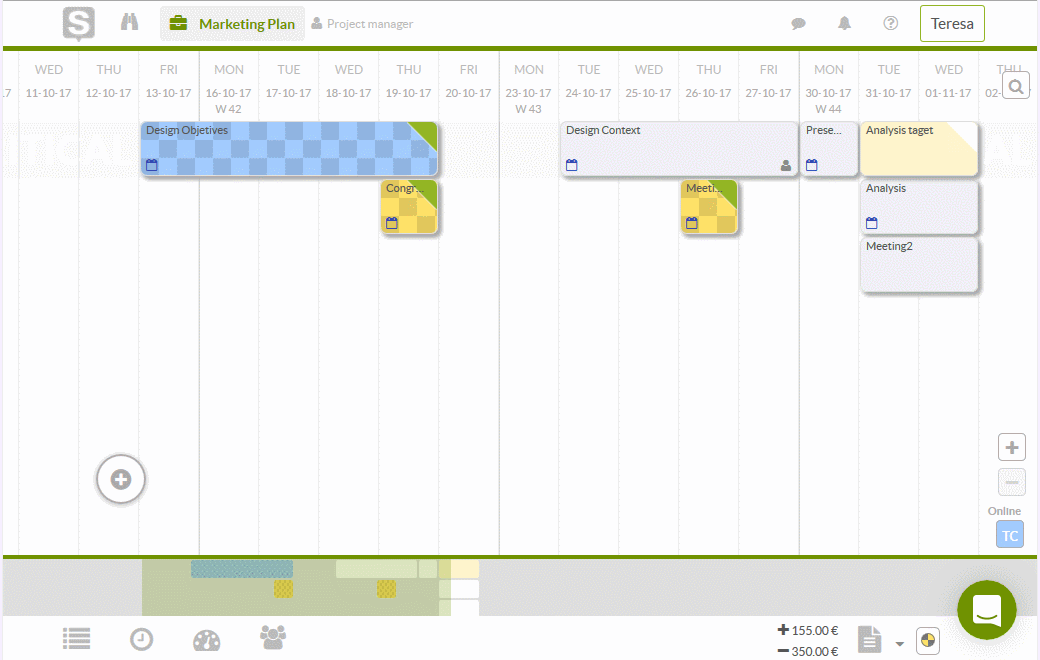 Online project timeline tool
A cloud-based online project time tool is the best timeline builder as you can access it directly no matter where you are. Sharing information quickly means that everyone is onboard with developments and changes in an instant.
Social Kanban Agile Board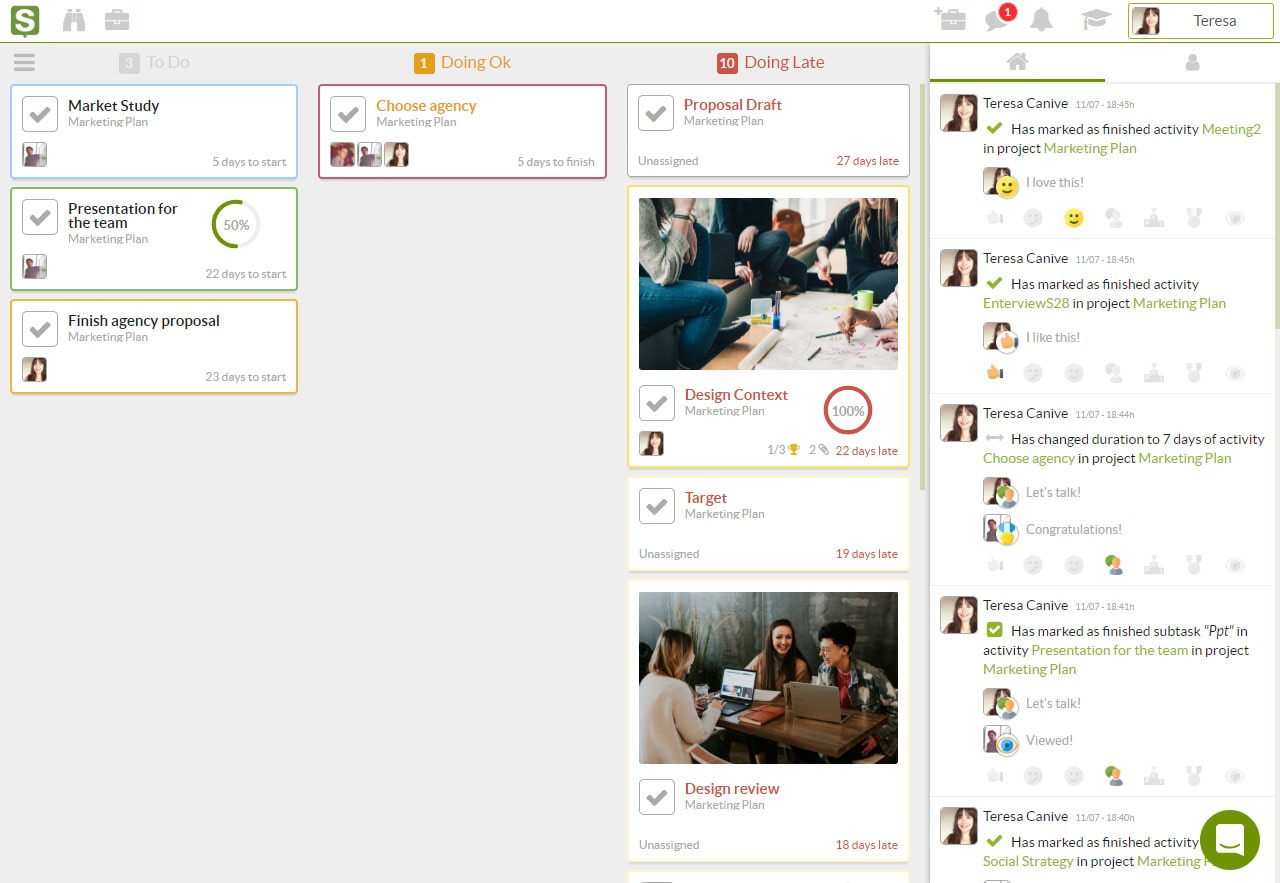 Elegant and professional the online chart generator will impress stakeholders and team members with its eye-catching graphic representations. It doesn't take a designer to produce stunning results as the Sinnaps software was created to be a part of a project managers everyday tool kit.
Improved team efficiency means budget control and cost savings can be made leaving a lasting impression throughout the project.
Related links…