How is possible for project managers to have a clear view of what's currently taking place in the project lifecycle; what phase is complete as well as that which remains to be completed in the future?
In any project undertaking, the difference between profit and loss of revenues – regardless how big or small is dependent on the manner in which the project is managed. With research indicating that for every project, an estimated 9.9% of every dollar is inadvertently wasted due to poor performance, thus the need to increase efficiency.
Regardless of the purpose or deliverables of a project, building an accurate timeline is crucial to its success. They are a great way to display project data including start and end dates of tasks, milestone and project deliverables to provide a good illustration of historical events as well as depict biographies.
The good news however is that you can get the best project timeline software free. One that offers all the features and resources that could come in handy to keep you organised and efficient throughout your project undertaking.
Sinnaps Online Project Management Software is a complete project management tool featuring project management timeline app with all the types and forms for project managers to choose from.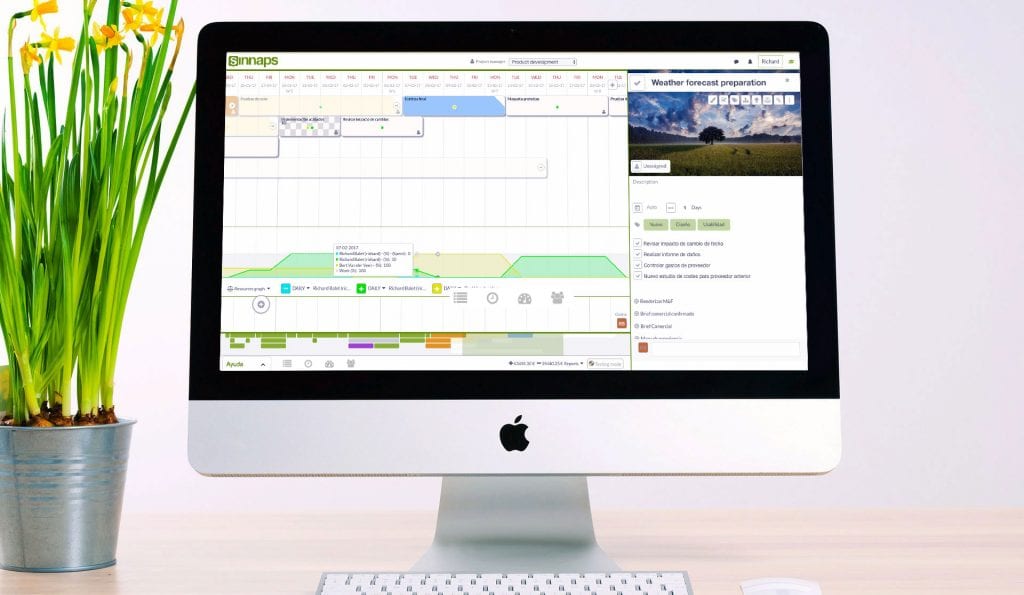 To properly harness the advantages of a project timeline to suit their variety of needs, project managers must first define what data set they want to include as well as determine the best way they would want to visualize it.
Project Timeline Software
Timeline project management software is one among many charts used by project managers to view tasks as well as project their schedule, and is useful in planning and monitoring of project progress. Different types of project timelines are available for monitoring projects, with different builds that vary in lines (vertical or horizontal) or state (interactive or static), an example of which is Microsoft project timeline software which all offer easy means to view project tasks and schedule.
Project Timeline App: Sinnaps, easy to use!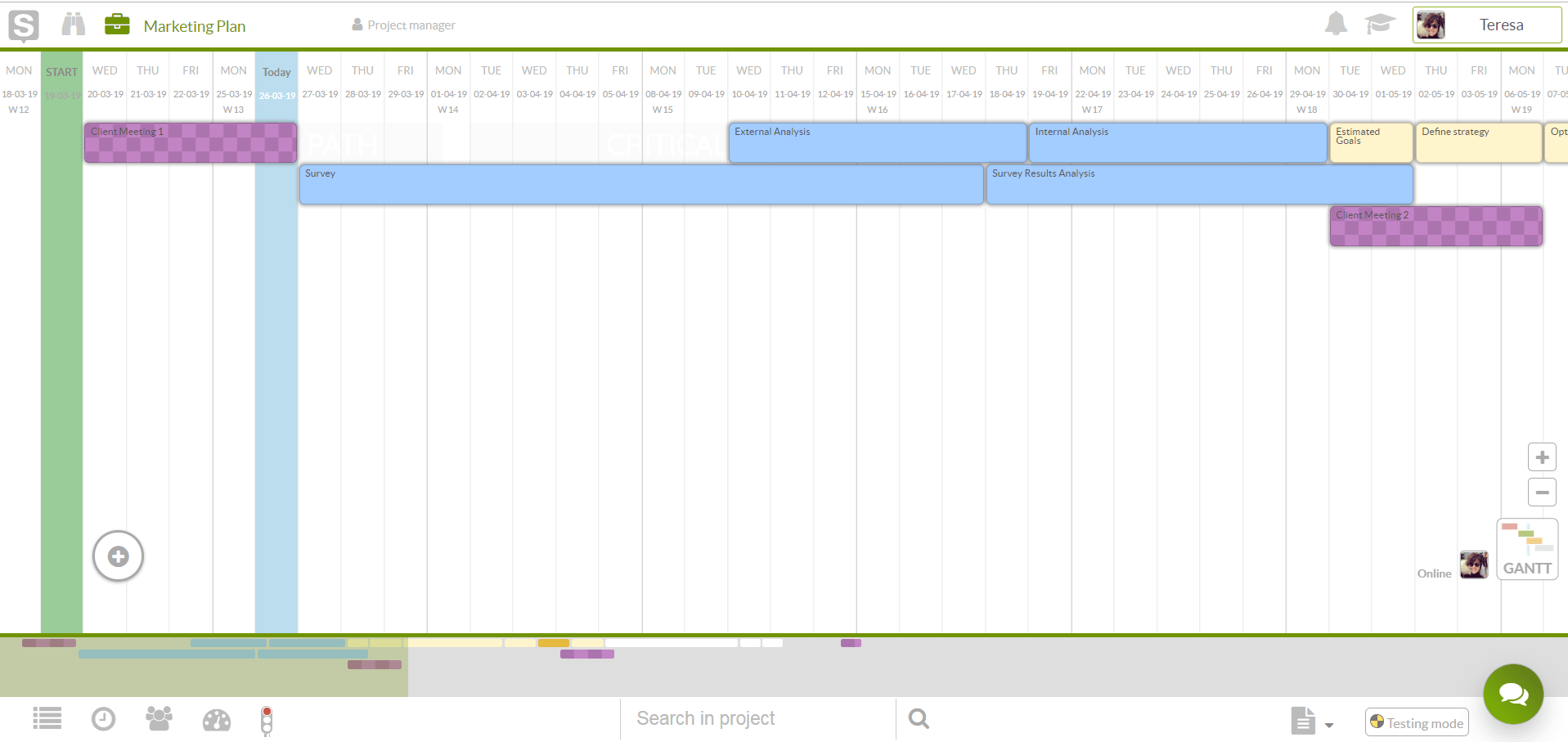 Related links…
Tips to Identify a Good Project Timeline Tool
In order to get the best out of your project timeline tool, you must look out for certain criteria which we have listed below:
Free for unlimited projects: Certain project timeline tools profess to offer free usage. However, when it comes to multiple projects, you are requested to subscribe to a plan
Should offer variety: The software should include options for the various management methodologies that exist. Including Kanban, Gantt charts, Scrum as well as to-do lists
Should be cloud hosted: While a couple of good self-hosted project management tools exist, their disadvantages certainly outweigh their advantages. For example, they are a lot difficult to set up as well as manage, they may require upgrades from one plan to another which invariably incurs additional expenses as well as may cause delays leading to other consequences. Also, it is easier to lose one's data.
Working with a Project Management Timeline Tool
Sinnaps is a great tool and a cool way to organize your projects for greater efficiency. All features come with a free plan that allows for unlimited projects as well as users, with a simple interface for easy accessibility – awesome for both freelancers and teams alike.
Before creating your project management timeline, you only need to follow the steps listed below:
Put together a handful of tasks to make your list, and customize each task with steps according to our workflow. For example, you can label each task as to-do, in progress and done

Input each project task, including checklists, due dates as well as labels and remarks or comments and drag same to the appropriate list.
To see more on how you can get your project completed in a way that fits your needs, try Sinnaps now.
Different businesses carryout different projects, however, the one feature that remains common with all, regardless of the type or complexity of the project is the timeline. To build a working timeline, the following features including tasks, dates, duration of tasks as well as dependencies should be included.
If you need to make use of a simple-to-use project timeline software for mac free, which offers the advantage of visualizing your project schedule in the most effective and simplistic way, then by all means, choose Sinnaps.  Why not try our free project timeline generator today?