According to Atlassian, 59% of U.S. workers say communication is their team's biggest obstacle to success, followed by accountability. This is an area in which reporting plays a significant role. Understanding the various project report formats can greatly help improve both communication and accountability in your project team.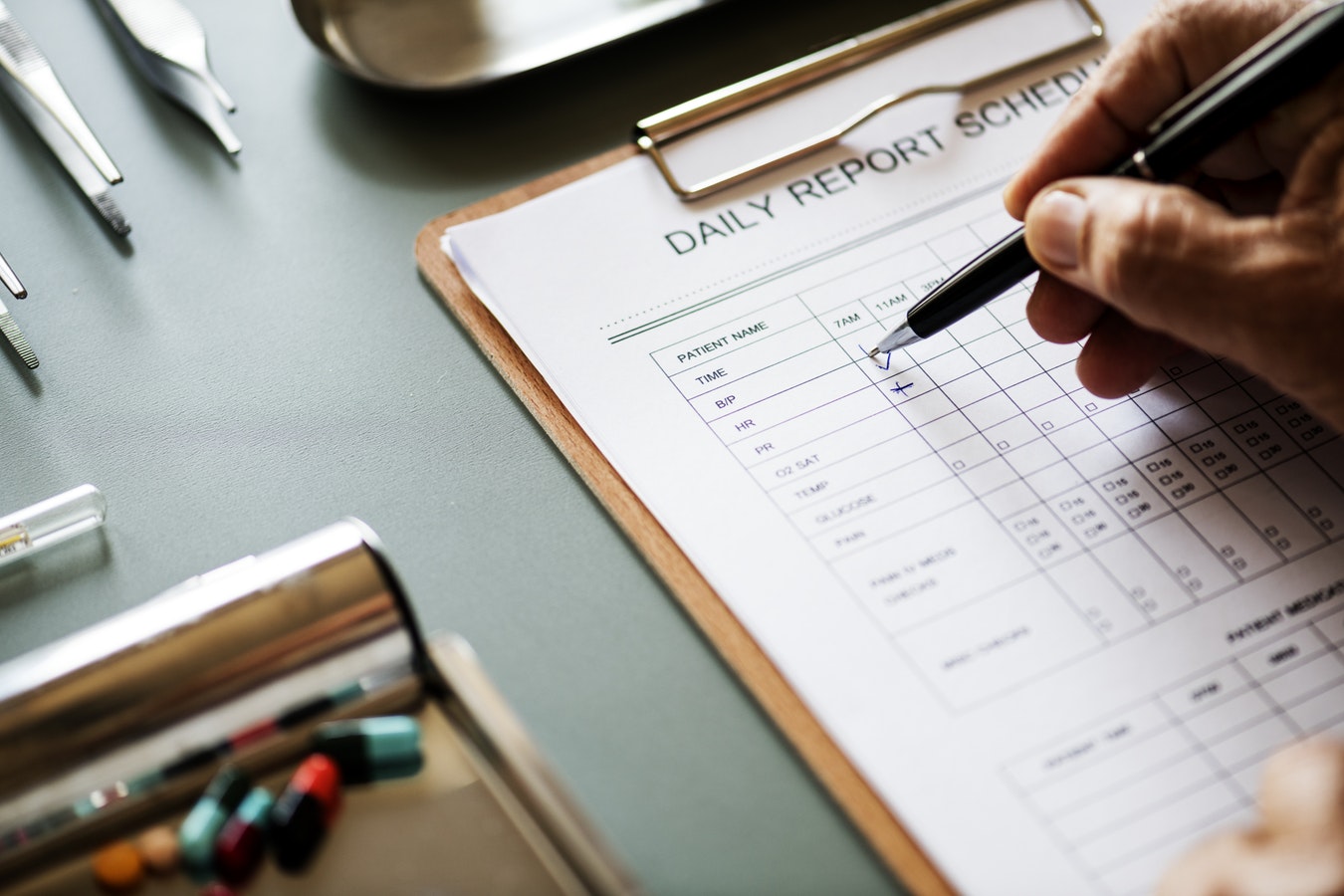 In this article we will take a look at an effective project report format to follow, how to use a project progress report template and how to create effective project report formats with Sinnaps project planning app.
What is the Project Report Format?
A project status report serves as a snapshot of where a project is in terms of its status. The project status dashboard is something available to the project team at all times when sing a software such as Sinnaps, but a monthly status report template or a weekly project status report sample will show you that reports include more detail and can be given to clients and other stakeholders to keep them up to date on what is happening.  Let's take a look at the format of a progress report sample for projects:
The specific topic and goal of the project
Any inquiries made and the outcome that has be reached or will be reached
The project explained in a Global context
Plans set out and the implemented process
Any techniques used to reach the project's end goal
Challenges and risks faced as well as any potential bottlenecks or risks and their solutions, if applicable
What was learned from the project and its development
Personal project experience
Project Reports should be drawn up in real time as they serve as a follow-up visualisation of the project's status and help your project team as they move further along the project lifecycle.
Sinnaps generates Project Reports automatically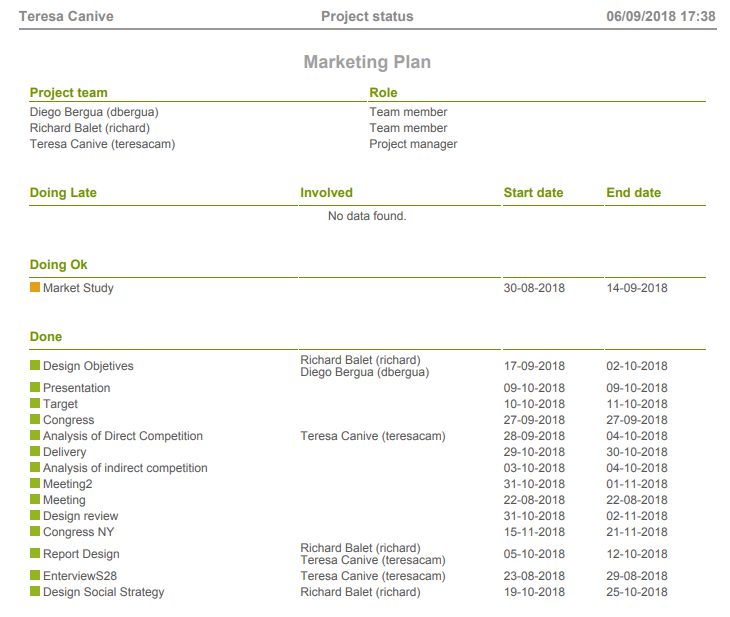 Related links…
How do I make the most of my project reports?
Project Update Template: Keep Deadlines and Resources Under Control
The Benefits of Using a Weekly Status Report Template
Knowing how to do a project report is essential for effectively managing projects. Reporting is one of the most important tools available to project teams. Let's take a look at some of the benefits of project reports and using a weekly activity report template:
Monitor Project Progress:

Using a simple and multiple project status report template allows you, your project team and any other project stakeholders to monitor project progress and to compare it to the original plan.

Risk Identification:

The right management report format can help you to identify potential risks to your project early and give you time to take necessary actions to avoid or resolve these risks.  

Helps to Manage Costs: A project cost estimate template can help you to manage project costs easier. With regular reporting, what you spend is easier to monitor and manage.  
Improve Visibility:

A daily status report template is something that you and your project team can use to improve the visibility into the projects that you are completing and their health status continuously.

Gives you More Control:

Most project status update examples show that reporting allows you to gain control over what is happening in your projects. Aspects that you can better control with reporting include team member performance, quality of work completed, costs, resources and more.

Experience:

Using a weekly management report template can help inform decisions and actions in the future. A lot can be learned from reporting and looking back on previous project reports.  
Related links…
Spent Resources Reports: control your real costs
How to Use a Monthly Project Report Template
The following are some tips for you to consider when using a monthly project progress report template or when drawing up a report from scratch:
Provide a short description of the project.

This is used to remind everyone involve about what the project is centred around.  

Remember to always practise transparency, consistency and integrity

when filling out a monthly project report template.

Include tables, graphs and charts

to make the report easier to understand and easier on the eye!

Try to avoid overusing technical terms

and to spell out any abbreviations the first time they come up in the monthly project report.

Format your report well or use a well formatted management report template

from a project planning app such as Sinnaps.

Don't rush putting together a report!

If it is rushed it will be of nea to no use to you, your project team and any other stakeholders involved.
Project Report Example
In order to understand what a project report format looks like and how to apply it to your project, let's take a look at a weekly project progress report example for a marketing campaign project. This project status example will follow a weekly project report format:
Project name:

Marketing Plan

Project team members: In this case it's Richard, the project manager, Teresa and Diego, the team members.

Each activity status: Activities include Meeting, Market study and Design Objectives, among others. Who is responsible, is it completed or late or partially completed as shown in percentage terms, objectives and any sub tasks part of the activity and their status.

Notes:

Any additional notes or comments can be included here.

Colour-coded: As you can see in the example, the colour-coding of the report makes it easy to visualise and understand.
You can follow up this report using the Earned Value tool which shows the project plan, actual work and work completed value to see if a project is on track. You can also generate resource reports in real time.
A Control Panel Based on Earned Value (EVM)
Effective Weekly Report Format with Sinnaps
Getting a sample weekly report to boss can be very important when it comes to organisation and accountability for the projects that you and your team are completing, this is even relevant for a client for which you are completing the project. With Sinnaps project planning software you can easily draw up different types of project reports and find a sample project report format.
Templates are available with the Sinnaps app to use and apply to your own projects. A free and agile project status report template can be used to save you time and effort in drawing up a report from scratch every time. A Sinnaps management report template is effective and can be exported to excel and pdf formats if needed. A project report format in excel can be imported into the Sinnaps app easily as well.
Using a monthly report template for manager project work allows you to draw on the experience of other project management professionals. You can learn a great deal from the project report templates, especially if you are new to the field. Sinnaps has a new feature that also allows you to communicate with other Sinnaps users regardless of the project that you are involved with.
Communicate with your team from you project management tool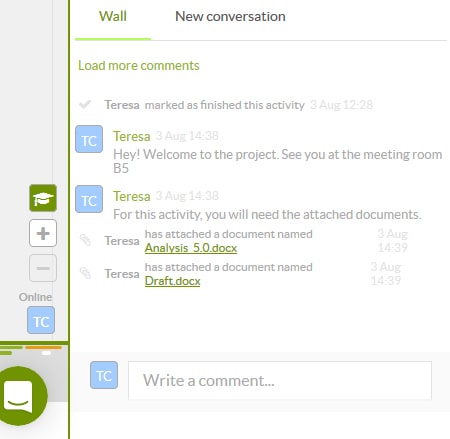 Communication is essential for managing a project effectively. If people are aware of what is happening continuously throughout the project life cycle, the possibility of something unexpected coming up or someone being unsure of the plan is minimised.
Remember that communication and organisation are key aspects that will help determine the success of your projects. Make sure to report your progress consistently throughout the project life cycle and use report document template from Sinnaps to help you along the way and to take some of the workload of your shoulders! 😊