Business plans are essential for up and coming business to get off the ground. There are various parts of a business plan that need to be taken into consideration. In this article, we will take a look at the contents of a business plan, the business planning process and how Sinnaps, the project management software can help you on your way to creating a very effective business plan.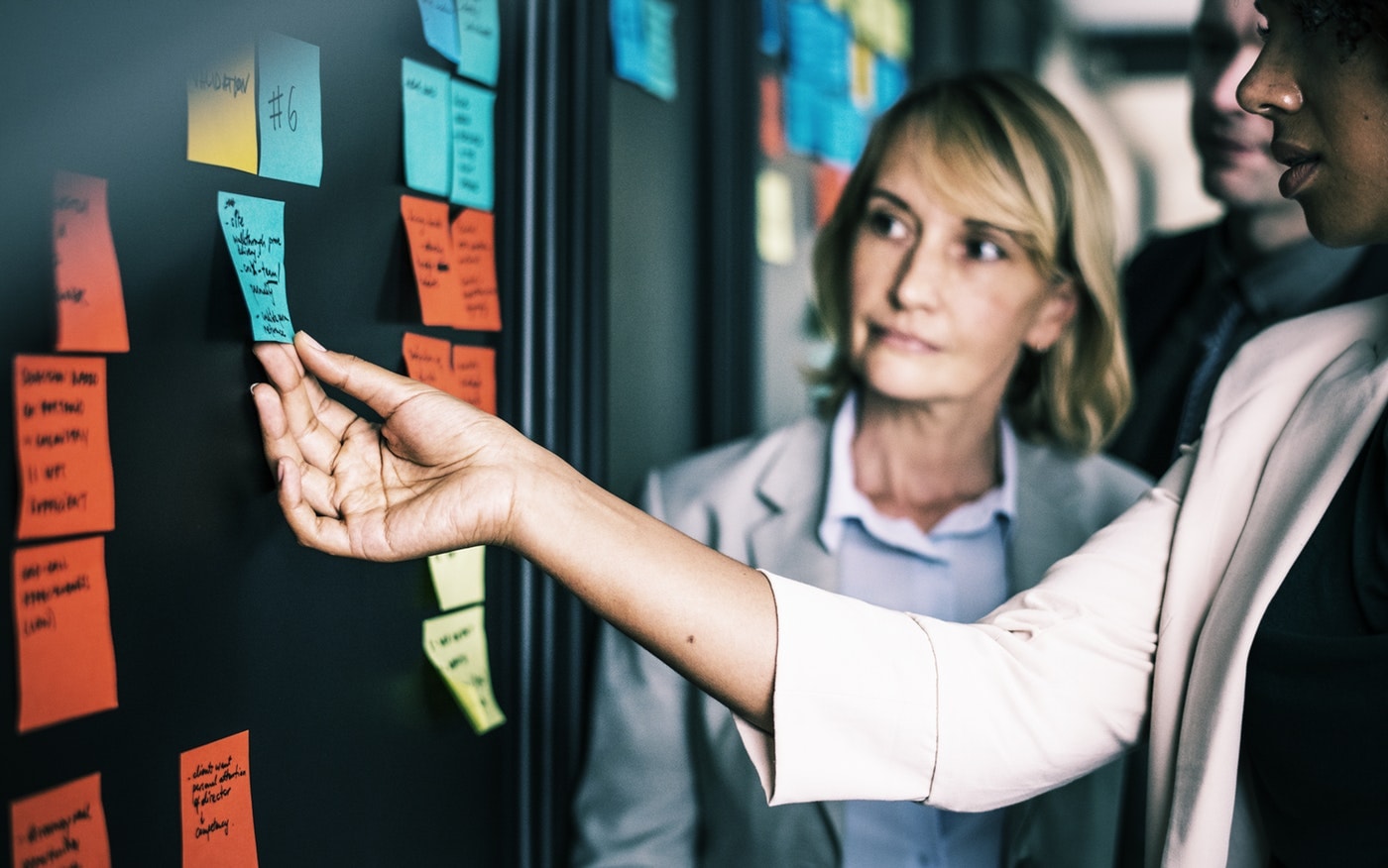 Business Plan Examples
Business plans are written for every type of business across all industries. It serves as an overview of what is going to happen and how with the business. A strategic business plan can be written for anything from a startup tech firm to a new café. A simple business plan template can be used to get you off the ground and to help get to grips with the structure of a business plan.
Before beginning operations, business plans are essential, especially if the businesses are looking for investments or bank loans. The following are examples of the types of companies that created business plan before they began:
Restaurants/cafés/bakeries

Construction companies

Tech firms

Startups in any field

Beauty salons

Retail shops
Some recommendations…
Business Administration and Management
Effective Tools for Managing your Small Scale Business
Business Plan Sample Financial Consideration Section
The business plan structure includes a number of various components which will be looked at further on in this article. This is an example of one of the more complex sections, the financial consideration section for a fictional company 'Maria's shop':
Maria's shop expects to raise $50,000 of its own capital, and to borrow $50,000 from the bank as a 10-year loan. This will be the bulk of the current required financing.
Maria's shop has projected sales of approximately $300,000 in its first year of operations, 4400,000 in its second year and $500,000 in its third year of the business plan. Maria's shop expects to break even on the sixth month of operations. Profits are expected to be $20,000 in the first year, $30,000 in the second year and $40,000 in the third year of operations. No cashflow problems are anticipated.
Lesson 3: How to go from ideal to realistic planning
Free online Project Management course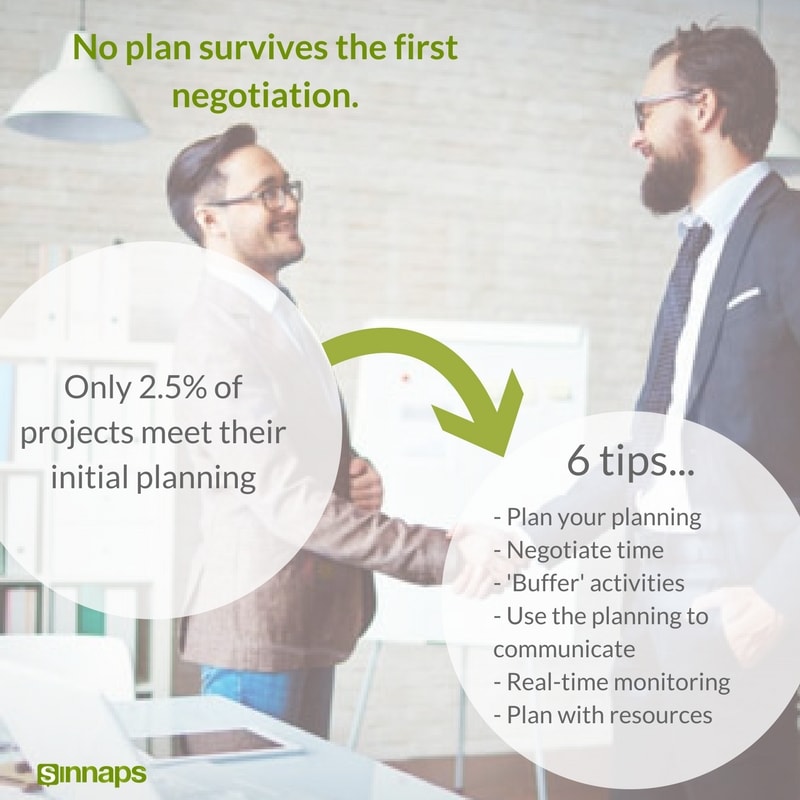 How to Write a Business Plan
There exist various business plan ideas and versions, however there are a few tips that you should remember no matter what type of business plan you are writing:
Write from the audience's perspective:

When writing anything it is important to consider how the audience will receive it.

Research the market thoroughly:

Market research can be long and complex. Often, it is useful to have a team dedicated to market research and a project management software such as Sinnaps can help you to keep track of your team's work and serves as a place to keep all your findings safe and secure.

Understand the competition:

A model business plan will include key details about competitors and how you are prepared to differentiate yourself from them.

Attention to detail:

Especially grammar!

Focus on the opportunity
Ensure all key areas are covered in the plan: Sinnaps, project management tool can help you to plan your business and to keep track of what you have done and what you still have left to do.
Review the process:

It is important to review your plan and see if you have overlooked an area or if you need to make any critical changes.

Implement the plan:

This is the part where Sinnaps comes in. Apart from being a project management software you can also look at it as a free business plan software. Once your plan has been accepted and you get the green light to go ahead, your business should be treated as a project that requires careful planning, teamwork, collaboration, risk management and resource planning and tracking, which are all tool that Sinnaps provides for effective business plan execution.
After writing an effective business plan, there is usually a business plan presentation which needs to be just as effective as the written version. It is important to be confident and energetic when presenting your plan to bank managers or potential investors.
Executive Summary Business Plan
The executive summary of a business plan model serves as an overview of the entire plan and should be written last. It should be about a page or two in length and should highlight the main points of your business plan presentation. It is a very important component of the business plan as this is what the people reding your business plan pay attention to.
In the executive summary of the business plan you should outline the problem that your business idea is proposing to solve and how you are planning to do it. You should also highlight your target market, team, financial forecast and planned processes in this section in a concise and clear way.
Startup Business Plan
The business plan steps for creating a business plan for a stratup business are very reminiscent of a game plan for sports. You need to gather all of the information relevant to your business idea and from that information derive a winning business plan. Business plans for existing businesses tend to focus on setting specific goals or implementing new technologies for example, however a basic business plan for a stratup is a blueprint for the overall business and how it is planning on achieving success. A startup business plan will expose the strengths and weaknesses of the company and how the company is planning on capitalising on the strengths and dealing with the weaknesses.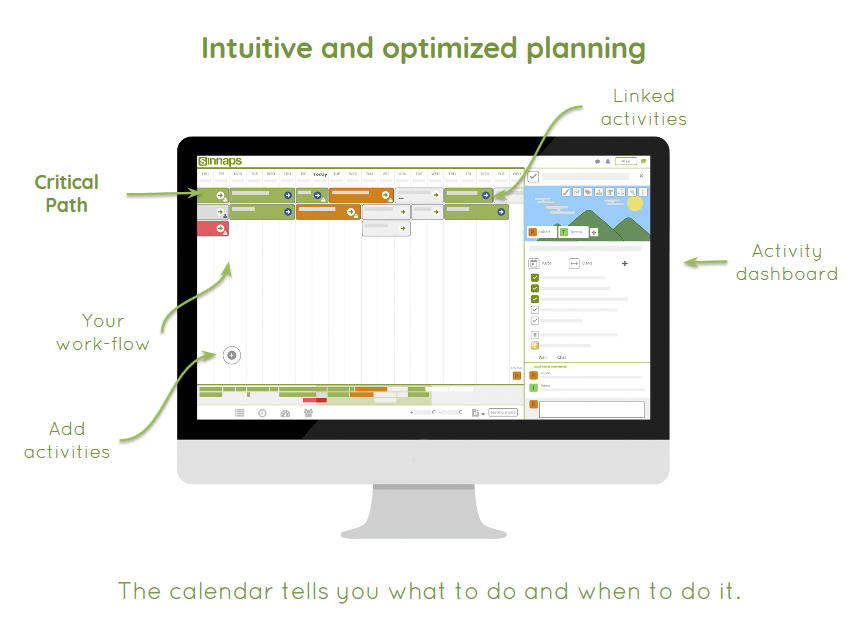 Components of a Business Plan
A business plan can be as short or as detailed as you decide. Most one page business plan template options will include the following essential components:
Executive Summary
Opportunity
Market Analysis Summary
Execution
Company and Management Summary
Financial Plan
Appendix
Simple Business Plan Example
The following is a short example of what would be included in a business plan for a new café:
Executive Summary:

This should include what the café will be, why it has been created, who will be involved in its running and how much capital is required.

Opportunity: This section should outline why it is a good idea to open the café in the planned location.

Market Analysis Summary:

This should include an overview of the target market and how they can be reached.

Execution:

This should outline the processes of actually setting up and running the daily operations of the café.

Company and Management Summary:

This section should outline the management structure of the café and the proposed employees.

Financial Plan:

This section should outline how the café will be financed and what it is expecting to earn in revenues.

Appendix:

This section will cover any other relevant information investors of bank managers may wish to look at.
Overall, business plans may seem long and complicated, however they serve as the first step in creating your business idea and taking it off the ground, especially if financing is required. In this article we have looked at the components of a business plan, business plan samples for new business ideas and at various examples. Try planning your plan with Sinnaps today!
We love hearing your opinion and helping you in any way we can. Be sure to give this article a like if you enjoyed it and feel free to leave a comment with any questions or opinions that you have! 😊
Some recommendations…