The fact that you have identified the opportunity offered by the internet to market your business does not guarantee success on its own. No doubt, internet users keep increasing with each passing day, thereby providing business organizations with a platform that they can leverage to drive their marketing campaigns.
However, many businesses are struggling to get the desired results because they are required to scale through the hurdle of competition in the online marketing platform. Business organizations are competing to outwit one another in their bid to attract their preferred audience.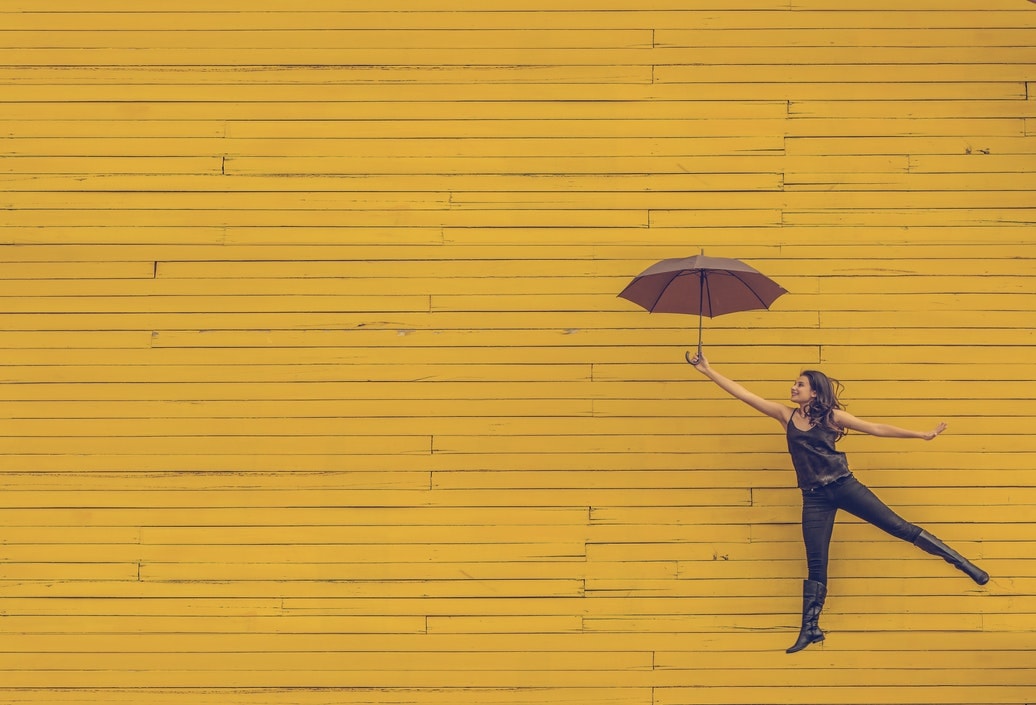 Without mincing words, marketing campaign management is all you need to fulfill the goals of your marketing activities. With marketing campaign management, you have a roadmap that enables you to reach your target market and potential clients with ease.
 You are assured of getting the best out of your marketing campaign because it will properly manage the marketing channels you want to explore in your online marketing quest.
It will guide you through the process of implementing and managing your business marketing strategies in order to achieve your marketing goals and objectives.
Sinnaps, an online project management tool will assist your organization in ensuring the proper agile marketing management of your marketing campaign. It will ensure the optimum and thorough management of your marketing campaign resources through a graphical display.
Also, it can calculate the critical path of your project and simplifies the process of meeting your deadlines. Furthermore, it will carefully evaluate the slack of your activity, which is the time an activity can be delayed without causing a disruption in the entire activities.
Marketing Campaign Management
Set your Marketing Strides on the Path of Success
Marketing campaign management allows the business management team to channel their efforts to the right marketing platforms that drive customers' engagement, conversions and traffic thereby saving them from beating about the bush in their marketing strides.
It helps in the process of planning your marketing campaign by outlining your goals, target customers, and the duration of the campaign. It assists in the development of the effective strategies that will be deployed in the marketing quest.
 Also, it helps in the management of the success and value of the marketing campaign to ensure continuity. You can measure your goals through these KPIs in marketing digital.
With marketing campaign management, business managers will know what they are out to achieve in their marketing campaigns and effectively manage the budgetary provision for the task.
 The use of marketing campaign management tools will create an online campaign management system that ensures that you achieve the desired results by tracking and analyzing the activities in your marketing campaign from the beginning to the end. 
Furthermore, the role of marketing campaign timeline in marketing campaign management cannot be overemphasized. It reveals the events in each marketing campaign of the organization to ensure better management of each of them.
 It is vital for every business organization to engage the effective campaign management platforms that will generate the right leads that will help in beating the competitors. This entails having a solid marketing campaign plan.
How to create a marketing campaign plan
The following steps are required in creating a marketing campaign plan for any business enterprise:
Carry out comprehensive market research and analysis of competitors

Set the objectives and goals of your marketing campaign

Segmentation of audience and creation of value proposition

Identification of channel strategy that will be used

Implementation of the channel strategy

Identifying the key performance indicators to measure the success of the marketing campaign
Create a marketing campaign plan easily with Sinnaps
Calculate your critical path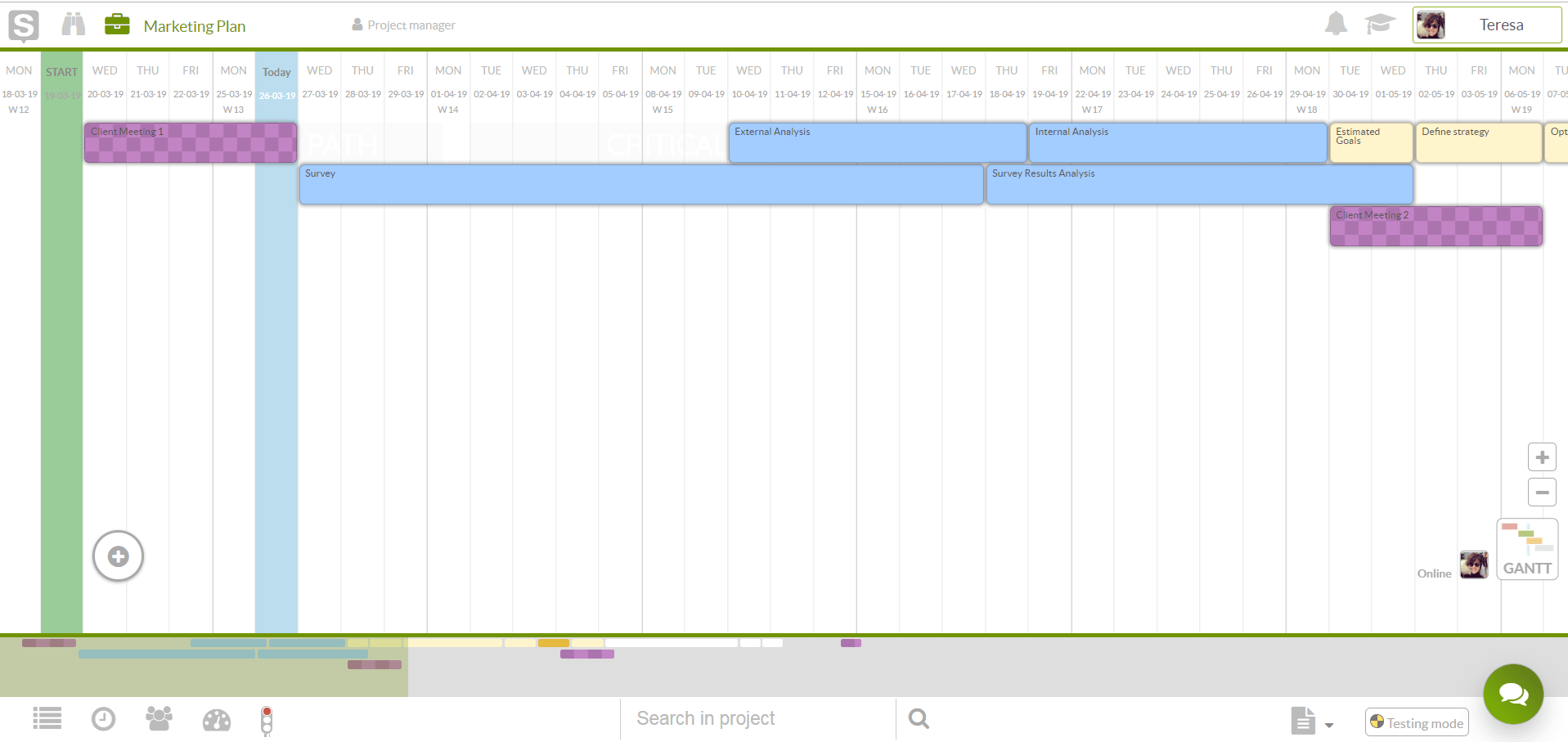 Also, you can plan your projects with this Marketing Gantt Chart, (classic mode):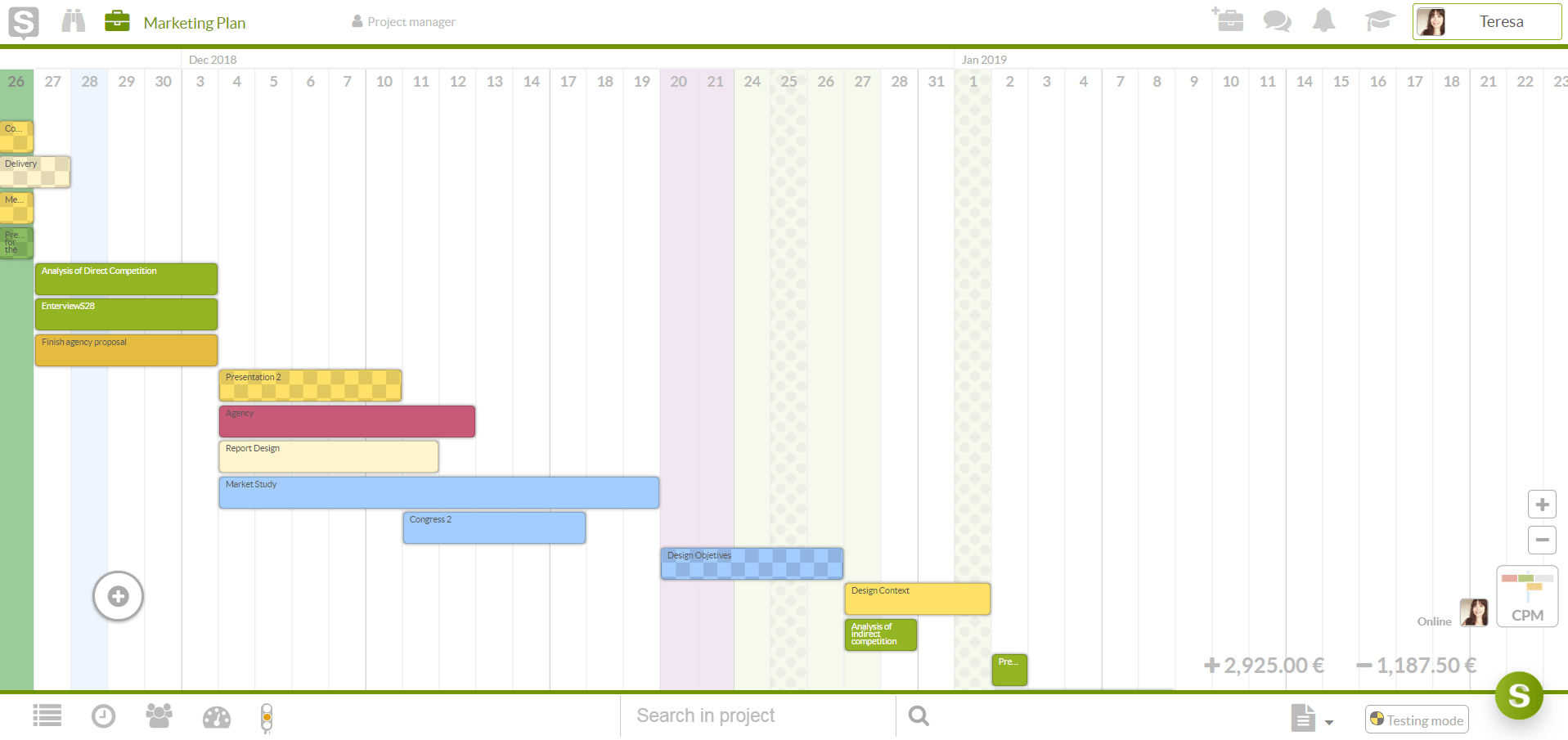 Marketing Campaign Calendar
Achieve an effective structure in your marketing campaign
Marketing campaign calendar is a tool that enhances the effective planning of the marketing campaign activities of your organization. It is useful for the implementation of marketing campaign strategies.
 It helps in the identification of your target audience, planning and setting the goals of your organizational marketing campaigns. It can track the resources allocated to the marketing campaigns. By creating marketing campaign calendar, the process of tracking the goals and progress of marketing strategies is made easier.
 It ensures effective marketing campaign workflow that allows the optimization of marketing budget plan. It will organize your content marketing strategy to ensure that you leverage your b2b content marketing strategy to achieve the desired leads.
 Again, it promotes the effective organization of your marketing activities thereby easing you of the pressure of looming deadline. It also helps in keeping track of product release dates.
With a marketing campaign calendar, your organization is assured of effective organization and arrangement of the marketing campaign by ensuring that you assign adequate time for research and execution. 
Again, it enhances better marketing campaign management through improved communication among the relevant stakeholders involved in the development and planning of the campaign strategies of your organization.
Marketing Project Management Report
See Sinnaps Project Management study in PDF
Results from the survey conducted with over 500 sector professionals around the world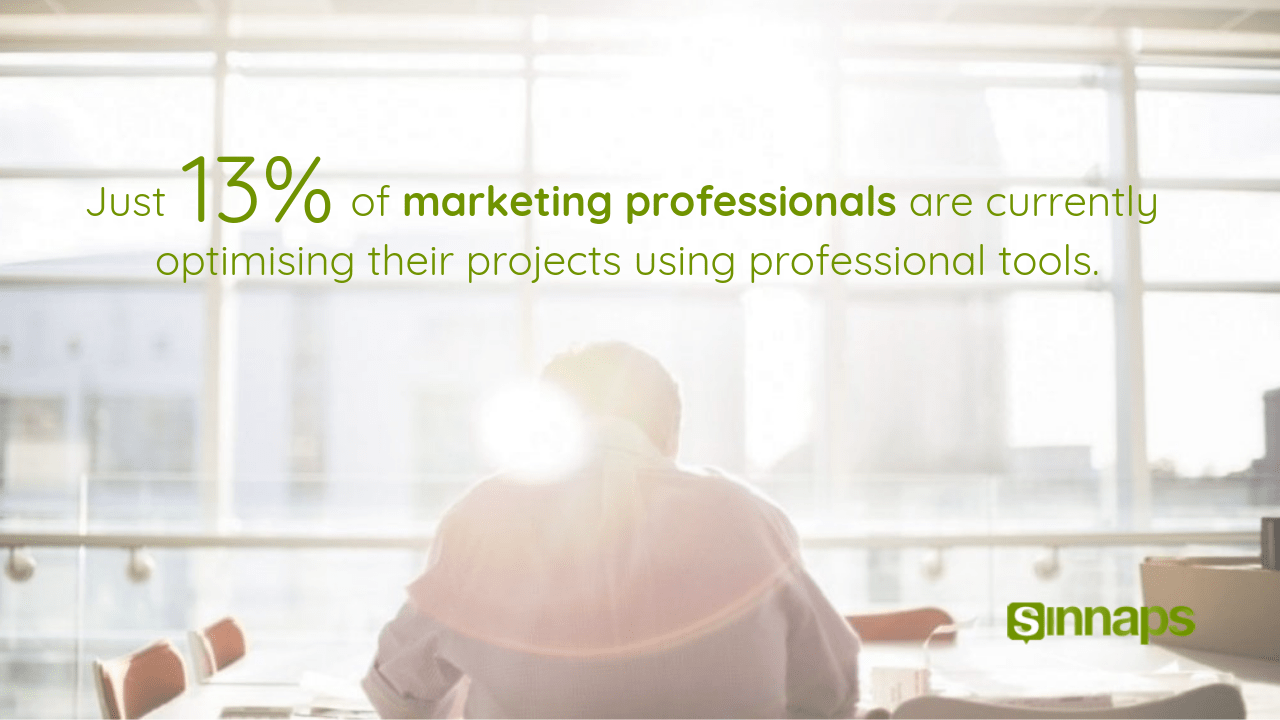 Best Marketing Campaign Management Software
The solution for implementing and managing your marketing strategies.
The best marketing campaign management software is a tool that assists business managers in managing every aspect of their marketing campaign. It enables them to achieve effective marketing campaign management to plan and execute a profitable marketing campaign.
 The tool is suitable for performing market surveys, generate conversions, content marketing plan, create social media ads and search engine optimization.
In the best marketing campaign management software, you have a campaign management app that offers a top solution for easy customization of your marketing campaigns.
 It is helpful in the design of mobile marketing campaign management that enables you to share content with the right influencers on social media like Instagram and other audience thereby helping you in driving the desired traffic with little effort.
 Examples of the best marketing campaign management software are Sinnaps, HubSpot, Wrike, SharpSpring, and Wishpond. These tools offer you a compact and easy-to-use marketing funnel. Also, they can be integrated into your activities with ease.
 Also, they are useful in designing marketing strategy template for your organization so as to maximize your marketing budget plan by creating an outline of the cost of all marketing strategies to achieve the desired outcome.
Digital Campaign Planning Tools
Achieve visibility into your digital marketing activities 
With the breakthrough in modern technology, any business that is not going digital in its marketing campaigns can never achieve a competitive edge in its industry. 
Digital campaign planning tools are useful to business managers in planning and undertaking their marketing campaigns from one system. The tools help the marketing team in being organized; it enables the stakeholders to gain clear visibility into their marketing activities. Again, it will hold you and your team accountable for important deadlines.
How to meet deadlines (1 min 30")
In most cases, business organizations are always confronted with the challenge of having a proper structure in their digital marketing campaigns. 
With digital campaign planning tools, you will have in your organization, a functional digital marketing campaign structure that allows you to gain insight into multiple marketing channels that you embrace in your organization at a glance. 
Furthermore, the tools enable you to group your marketing campaigns and be able to filter the information you need from each marketing campaign activity. It will manage the strategies developed from the marketing budget software and ensure that you optimize those marketing strategies.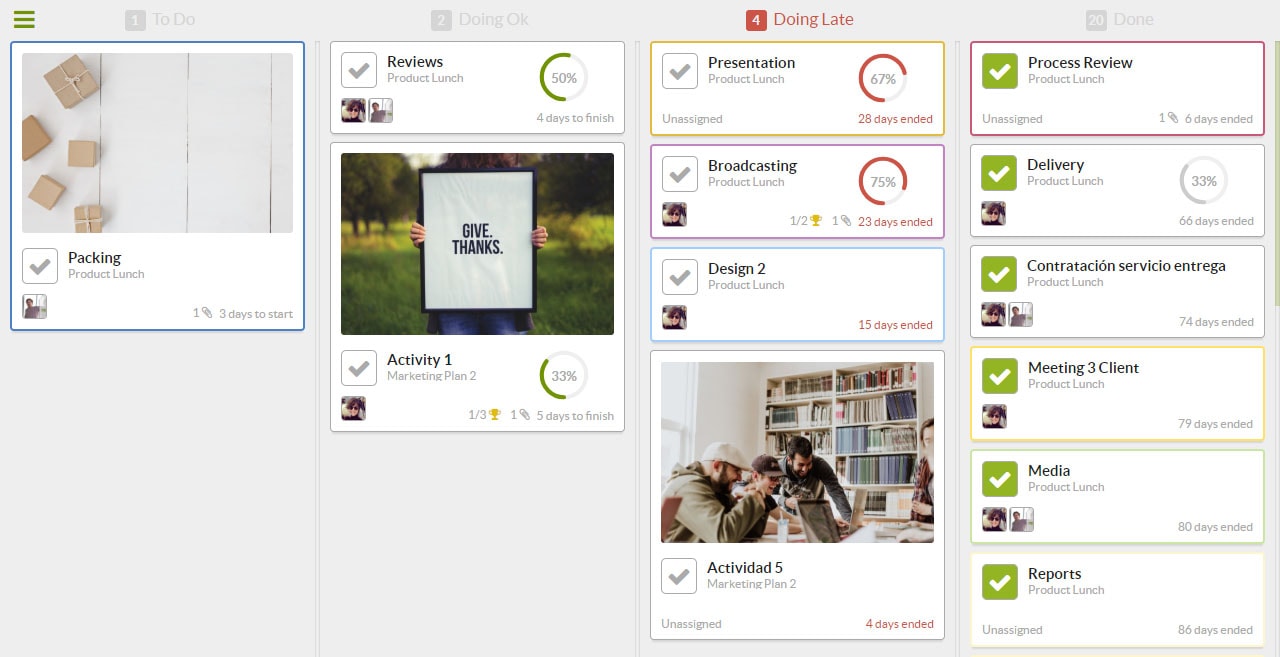 Also, it can be used in creating the marketing report template to report the activities of your marketing campaign to the appropriate stakeholders.
Cloud-based campaign management offers you a reliable platform that will effectively manage and protect the information on your marketing campaign. It ensures a cloud campaign management process flow that can be relied on.
 In Sinnaps, you have a cloud-based tool that will enhance the cloud-based marketing campaign management of your digital marketing efforts.