If you ask any experienced project manager what construction management scope of work entails, they'll promptly tell you that It is one of the most important aspects of construction project management. 
This article considers some fundamental steps you could take in your desire to improve upon your scope of work in construction project management. Also, you will learn how Sinnaps online project management software have been helping project managers in their everyday job of managing successful construction projects.
With this simple-to-use and intuitive collaboration software, you can create your own project scope statement, construction scope of work example templates, project scope examples templates as well as Gantt chart construction templates.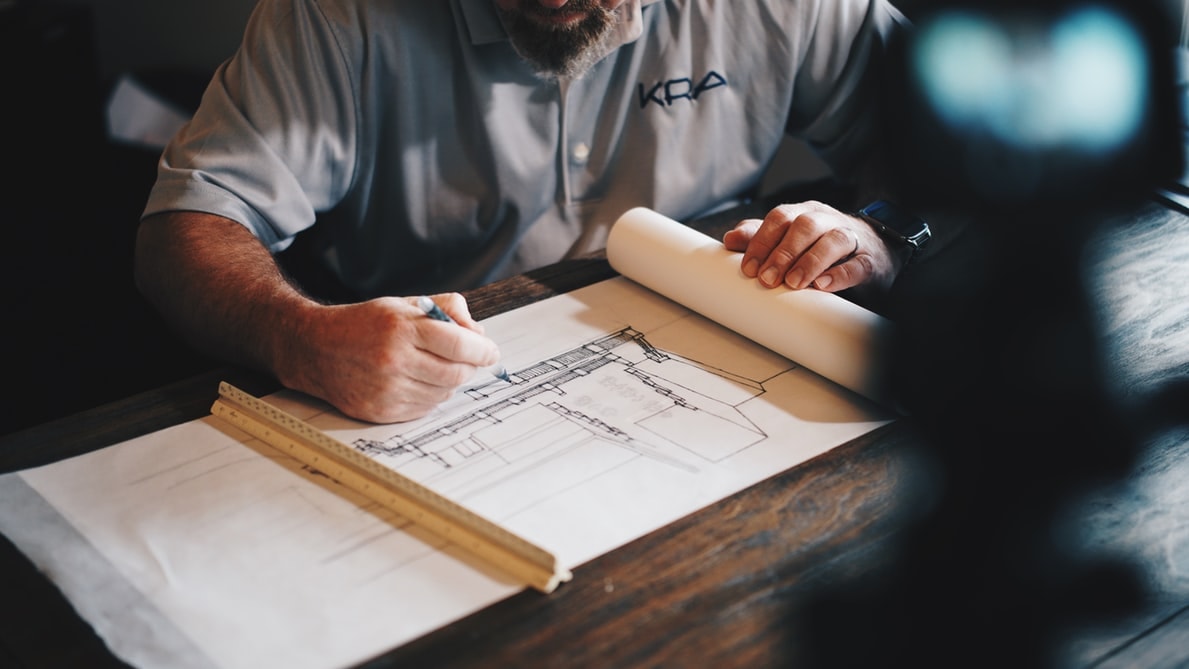 Scope of Work in Construction
Scope of work in construction projects clearly defines what is expected from each party involved in a contract, and this makes it an essential document in project management. Scope of work in construction tells the project manager handling the project where his work begins and where it ends. This rather very essential document clearly defines what will be done, how it will be done, and is designed to have a timeline which indicates the timeframe within which each milestone, deliverables are expected to be due.
Without scope of work in construction projects, it becomes difficult to understand what needs to happen on that project as well as when. If there is no proper documentation for this, contractors or subcontractors could easily become overwhelmed by the intricacies of the project, and their work could change, and may lead to scope creep. This is why scope of work in construction project management is considered very important, and Sinnaps, as a project management software can come in handy in this regard.
These problems are very much likely to occur in large projects that are not properly planned. We've seen scope creep examples in which some details are overlooked, which turns out to affect the entire project in massive ways.
All about Project Scope Management
Create simulations in Test Mode with Sinnaps: working on a project and creating change simulations.
Construction Scope of Work Checklist
So, you're ready to begin expanding your business, and you realize you need to make plans for your new construction project, and you're wondering, "just how do I go about this?".
In the earlier part of this article, I talked about how you can go on to create your own professional scope of work for building construction. Let's quickly see how we can go about that:
To make things easier, here are some construction scope of work checklist to get you on the right track before going further to build your document:
Project Overview – This should include a brief outline of the project summary as well as key objectives. In essence, you'd need to answer questions including why the project is necessary, etc.
Project Deliverables – Each project endeavour consists of specific expectations and target objectives, and this is where you make a detailed outline of all such information
Project Schedule – For each of the deliverables above, there are certain tasks required to complete them. This section should include all such tasks, including time limits and expected delivery dates, project milestones as well as when the entire project is expected to be completed
Roles and Responsibility – Here, you will include all such information relating to tasks as well as assign people who would carry them out. 
Project Management – This will discuss all the nitty-gritties concerning how the project will be managed. This will include issuing of payments, legal requirements, change management, legal requirements and a host of others
Reporting requirements – In your construction scope of work checklist, this will clearly specify the reporting relationship of members of the construction team
Additional information that may constitute an addition to the scope.
Scope of construction project documents should be done with a lot of considerations. One of the problems faced by contractors, project teams as well as other parties involved in projects is that of not having a concrete, well-defined scope management plan. And in some cases where a contract is available, parties involved do not take their time to fully understand the terms as defined in such documents. The result; confusion, poor communication and unnecessary delays to projects, not to mention the possibility of complete project failure.