Workflow process mapping is a method used to make project management more efficient and effective. There are various aspects to the workflow process and in this article, we will take a look at the process workflow diagram, how to plan your workflow process with Sinnaps and how to write workflow process plans.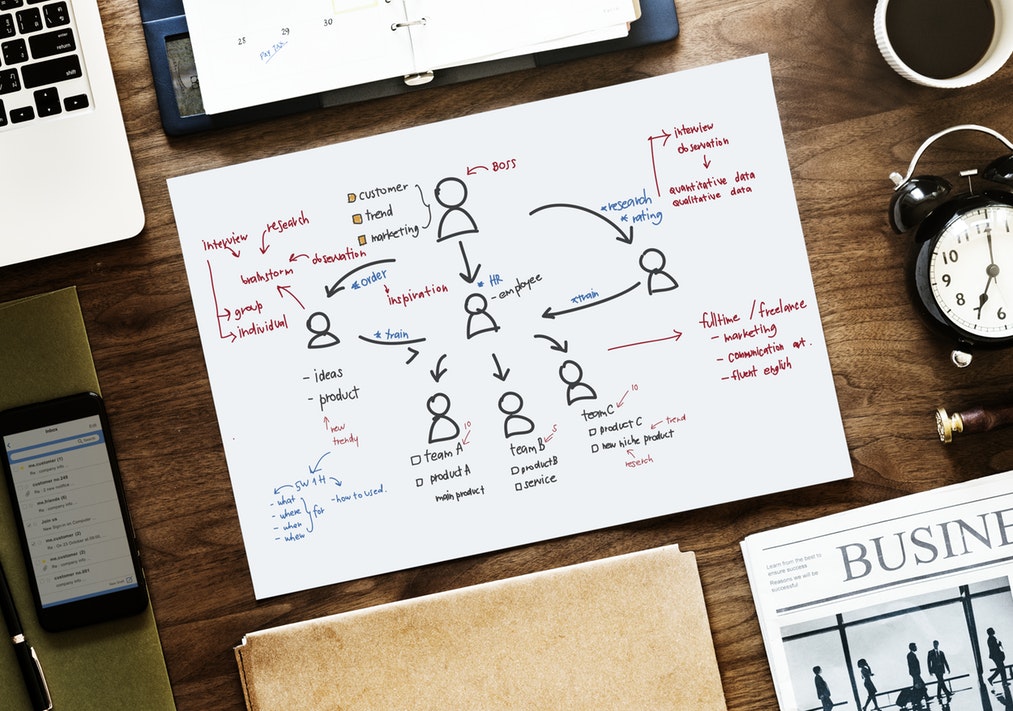 Process Workflow Diagram
A process workflow diagram is essentially a flowchart that defines the various task relationships within a project. Workflow process mapping is often used in engineering projects but can be applied to any type of project that wishes to define and illustrate how each task will relate. A design workflow process diagram can be used to document, improve or model a process.

Sometimes, the process workflow diagram is also referred to as the process flow chart. A series of symbols and notations are used to illustrate and depict a process to be followed. A process workflow diagram can be simple or complex, have many or few symbols and as detailed as your wish to make it.
Related links…
Business Process Management tools
How to create a Workflow Diagram
Workflow Process Template with Sinnaps
Worflow process improvement is something that all project managers aim to achieve. With help of Sinnaps workflow process diagram, you can improve the workflow process management of your projects. Features such as the Gantt flow, critical path resource management, KPIs and more, your business workflow diagram is optimised and more effective for your team to follow.
A creative workflow should stimulate collaboration and productivity. With Sinnaps communicative features such as the live in-chat messenger, project wall and automatic weekly progress updates, you and your team members can easily discuss ideas, resolve doubts and track the project's health status. The critical path makes your project management workflow process into its most optimal form and illustrates clearly your task relationships and dependencies.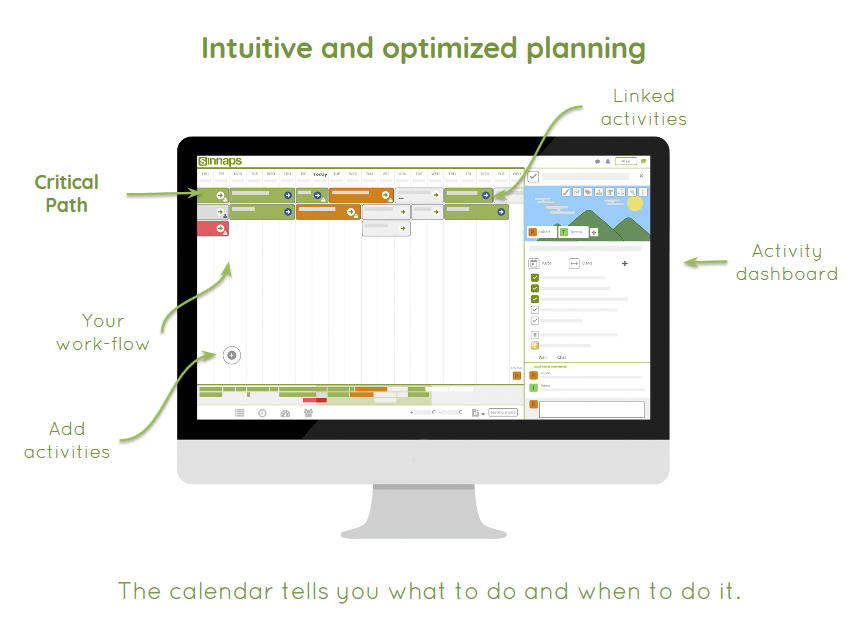 Related links…
Free Project Management Templates
Best Workflow Automation Software
How to make Flow Chart Example
Workflow Process Examples
Workflow process mapping can be done in its most simple form, by listing your project tasks in order and following their order. More complex projects such as website development for a client however really show the benefit of using the procurement workflow.
A top-down view of such a project will allow you and your team to determine what comes after what and the exact steps to be followed. This could be website design, testing and then taking a step back to design if testing showed some problems or issues.
A marketing workflow process for a project may involve market analysis, research, campaign design. Each of these tasks would be dependent on each other, something that a digital workflow process would clearly define for everyone to understand how the work of the project will be carried out and in which order.
Workflow vs Process
A workflow represents a certain approach to automating a flow of tasks in a business or project context, such as the sample workflow shows. A business process, on the other hand, is a more general term that refers to a more complex flow of automated and non-automated activities. Business processes should be continuously improved and monitored. If you are wondering how to improve workflow process management, try Sinnaps and optimise your workflow.
Besides, one-piece flow process manufacturing is the ideal solution to overcoming these challenges because it makes the process of manufacturing more effective and customer-oriented. You will find more info here: One-Piece Flow: Guard Against Wastage In Manufacturing.
Approval Process Workflow
In most types of organisations, the work that is to be undertaken needs to be approved in a formal manner before actual work begins. Projects, invoices, budgets and other types of work usually move through and approval process workflow before they are considered appropriate to begin or complete. Many organisations have a specific approval Prossers workflow that dictates The way in which work is approved. This helps to ensure workflow process development standardisation.
Effective workforce management is the secret sauce that you can use to achieve success in your business activities and achieve a competitive edge over your rivals in the industry.
Workflow Background Process
The workflow background process is a program that is concurrent and run for processing and defining deferred activities by the parameters specified of the printing process workflow. The background engine of a workflow back on process perform is all of the activities that agree with the parameters set at the time the background engine is invoked.
This procedure tends to be restarted periodically as it does not remain running long term. Any activities that become deferred or timed out after the background engine begins are then processed by the following background engine that is invoked
Whether you are wondering about workflow modeling in process engineering or an organization workflow for a marketing campaign project, a scrum workflow process such as that which Sinnaps allows you to create is something that will greatly benefit your projects, stimulating collaboration and productivity. Try it for yourself today and let us know what you think in the comments below! 😊