Kanban is essentially an approach towards management that takes visual cues in order to trigger an action. What this really means in terms of project management is that Kanban, as a tool and methodology, takes a visual approach to give you an idea of where you currently are at and are heading in the project.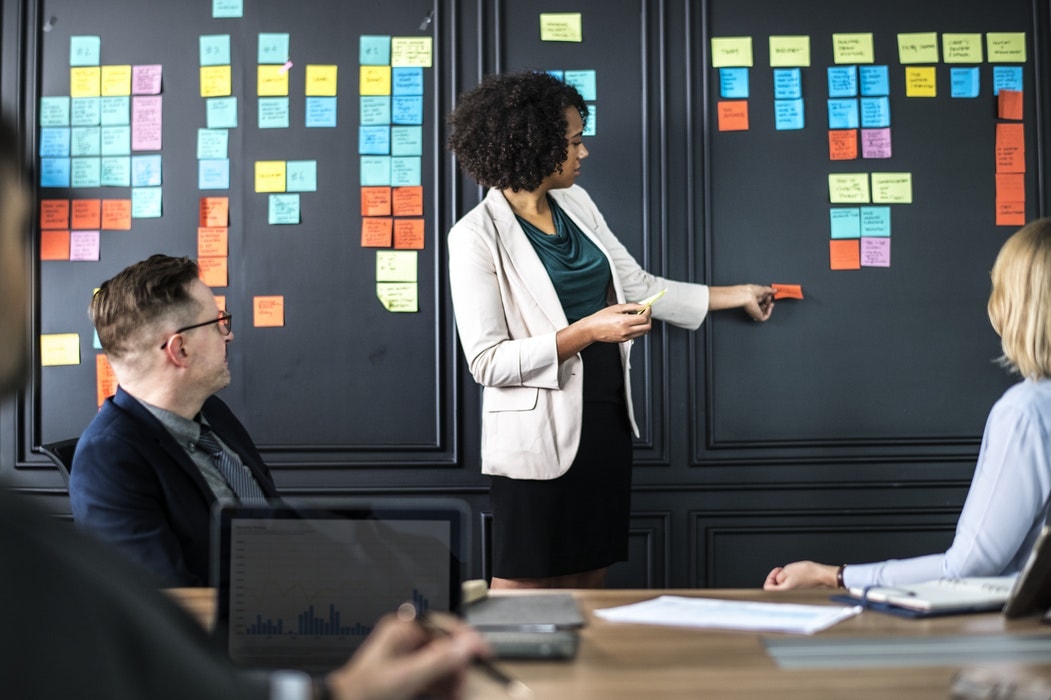 It aims to manage work effectively by balancing demands with the available capacity and bettering the way system-level bottlenecks are handled. This allows you effectively manage a project and ensure that tasks are met and taken care of while helping to avoiding being overwhelmed, enabling you take care of any task consistently without running out of resources.
An additional benefit of using an application to represent the Kanban methodology is that you can safely store and manage all your information via cloud, ensuring that it stays in-tact and as it was left. It all makes it easily accessible via multiple devices.
The Kanban Tool
The Kanban Tool was traditionally represented in the form of a whiteboard, but applications have made the use of it even simpler and more effective. An example of an application that provides this feature would be Sinnaps project management software, which allows you to plan out your tasks and activities while spreading them across a timeline calendar format, making it easy for the team to visualise what tasks need to be completed and at what time.
Kanban Tools and Scrum Tools are both used for project management, scrum involves self-organising and cross-functional teamwork, whereas Kanban Tool has effective flow management based on the principle it operates on, which will be covered later on in this article.
Kanban Tools overall strengths in relative to scrum tools are that it enables excellent work-flow and delivers consistent results when implemented right, while Scrum leaves teams to their own devices and does not hold up well in situations where tasks are not well defined. It may also be limited in effectiveness compared to Kanban; the Kanban tool works well particularly with medium to small-sized teams while Scrum tends to be effective when used with small-sized teams.
Using these software tools, you can visually represent Kanban with many charts and views.
All about Kanban Board
Related links…
Agile Project Management: The Sprint Methodology
Understanding Scrum Methodology
The Kanban Methodology
The Kanban Methodology as mentioned before aims to assist in project management by consistently letting you complete tasks without overburdening your team. It simply lets your team work even better together. To go into further detail, three principles encompass Kanban:
Visualisation – This involves seeing tasks in the context of how they relate to each other, which often times proves informative in how you approach each task.
Limiting works-in-progress – This balances the approach so that teams never commit to too many projects at once, allowing them to finish them in consistent manner.
Enhance Flow – This involves taking the highest priority item from the list of tasks that currently need to be completed.
Kanban methodology as it can be seen, is definitely a viable option for project management, even more so when the methodology can be easily implemented using project management applications like Sinnaps. It may be an effective option to include a Kanban process flow chart as it is another way to visually represent tasks.
The Kanban cards system
Utilising visualisation as a core principle, the Kanban cards system is an effective way to use Kanban in project management. Kanban cards are made using the following process:
Breaking down the each step from beginning to end, creating a column for each step required.
Recording tasks on a separate virtual or physical card.
Indicating different types of work with colours for improved visualisation
Tasks are moved from left (which need to be completed), to right (tasks that are completed)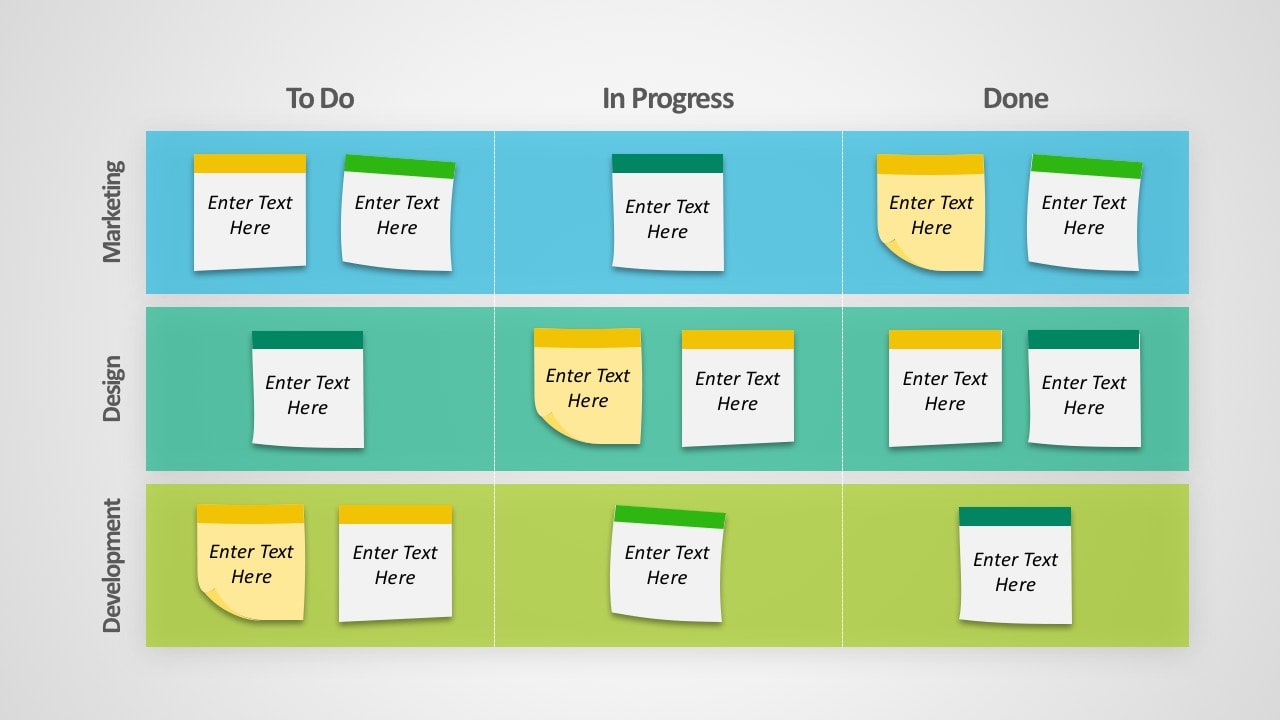 A couple of guidelines should be following while using these cards. As mentioned before, Kanban's three principles involve visualisation, limiting works-in-progress to avoid bottlenecking and enable consistent completion, and enhancing the flow of tasks by effectively prioritising work. The steps above have given you a way to complete the first part.
The second, limiting work to avoid reducing the speed of completion, is done by putting limits on the column's for the work currently being undertaken and making sure that you prioritise smooth workflow. Enhancing flow is done by observing how the Kanban team roles are coping with the workflow you've assigned them over time.
Collecting data based on this and making adjustments based on what the data shows will allow you to make clear, objective improvements to your Kanban cards system. Other aspects improved by using this entire methodology, not just the Kanban cards system include:
Kanban Pull
Kanban Task Manager
Kanban Product Owner
Kanban Production Control System
The Kanban Cloud Method
The Kanban Cloud Method involves storing and holding your Kanban information via cloud, which lets you access the information whenever you'd like, rather than being limited to one location or a specific device.
This lets you modify, observe and complete tasks as long as you have an internet connection. This is particularly helpful with an approach like Kanban as it can help you improve the project team's workflow.
Software Free Kanban Comparison
In this section, we'll be providing a Kanban software free comparison, which will give you an idea of how Kanban is made with various software. A good example of software that lets you use Kanban would be Sinnaps, which is intuitive and easy to use for project management and helps you seamlessly communicate and represent information.
Kanban software development has been undertaken by many organisations, interfaces vary but types include ones with spreadsheet-like layouts, software that tries to analyse project data and task-based software helps to deal with projects.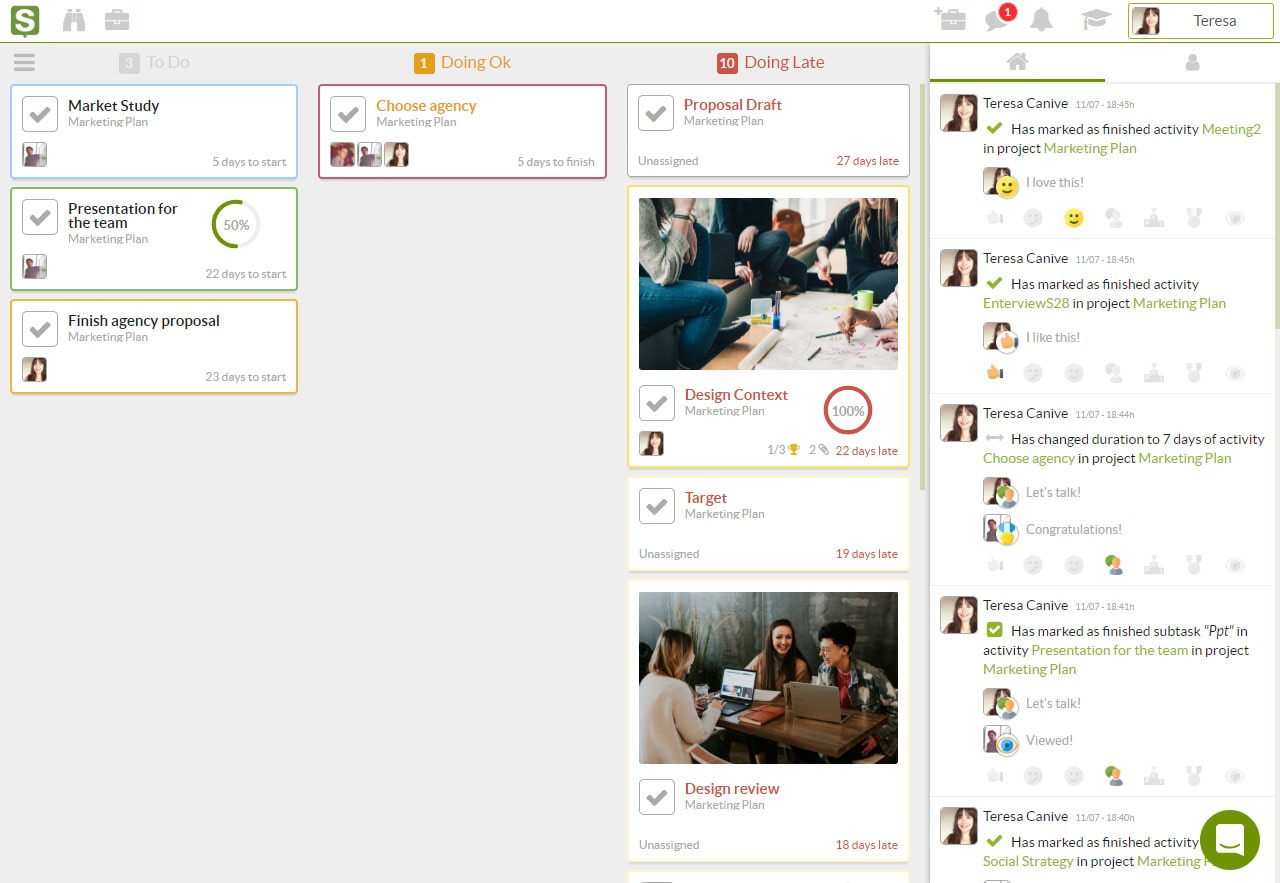 Sinnaps is effective as an option as it lets you do all three effectively and is cloud based giving you easy access to your project management files. Jira Kanban is also a project management option. Trello, too.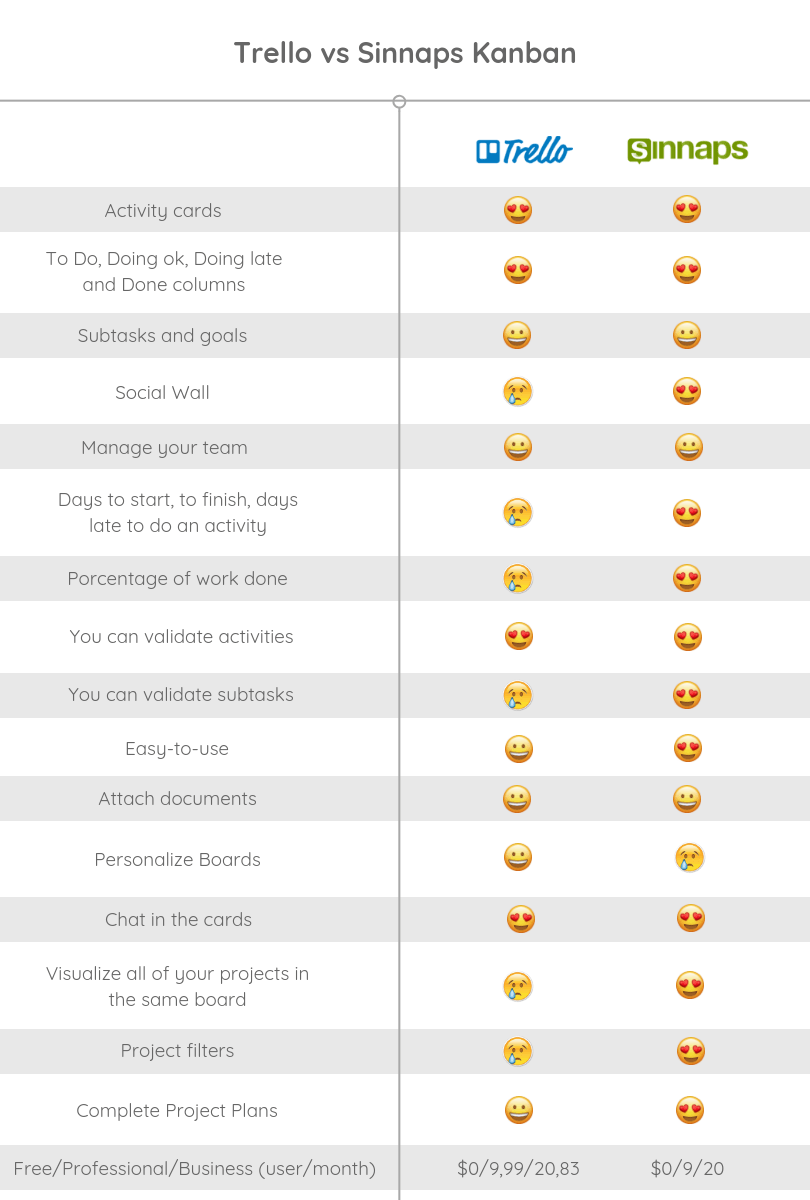 Related link….
Kanban is an effective an efficient methodology and tool for any project, letting you manage work in a way that prevents you from getting overwhelmed while improving the rate at which your team can complete these tasks when used correctly.