A project implementation plan describes the purpose of the plan and identifies the systems, software, tasks and resources to be implemented for a project to reach completion. These documents can appear complex, so having a template set up and ready to go saves manual hours, giving the benefit of a cost reduction from step one of any project.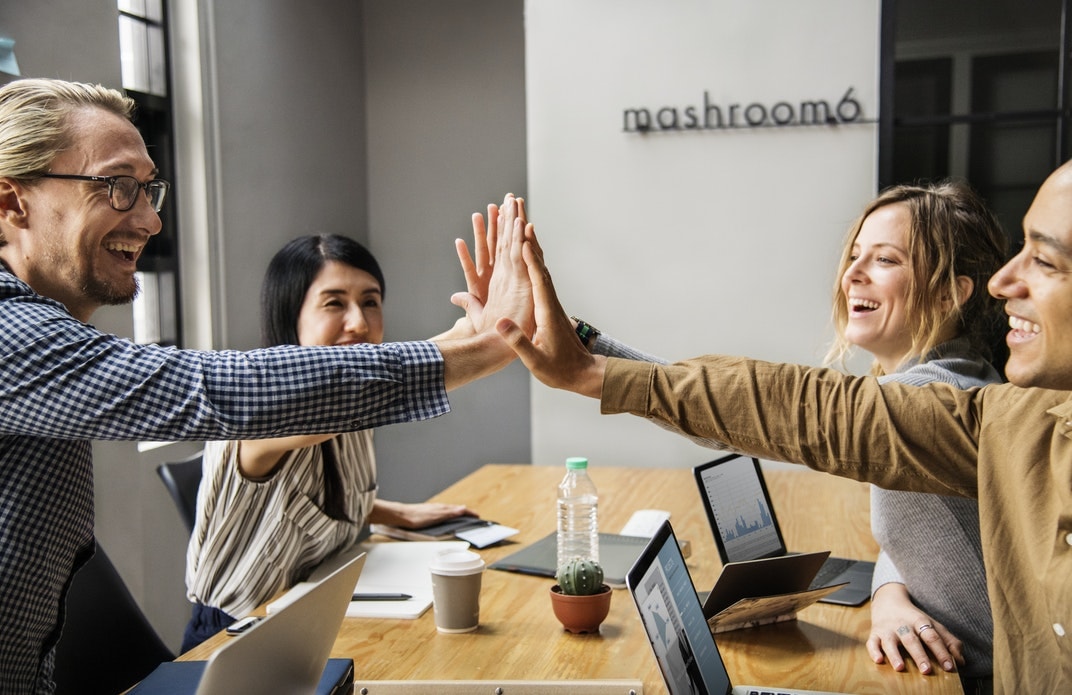 Project plan templates also allow for assumptions and constraints, so they're taken into consideration allowing for contingency to be properly planned for. Project managers need to be able to account for all different aspects a project including the budget. Utilising a template provides a way to control these different facets and ensure an efficient and organised workflow. Sinnaps online project management is designed to give you access to these tools so you can get on with managing your projects.
System Implementation Plan Example
The Systems Implementation Plan is the main hub for planning activities and tasks linked to defining, developing and implementing an information system. Correct implementation maximises the value of any new system.
By taking account of the resources needed, like the hardware and software, decisions can be made on what those resources need to deliver in terms of data, management reporting, team reporting and overall project management.
System Implementation Plan Example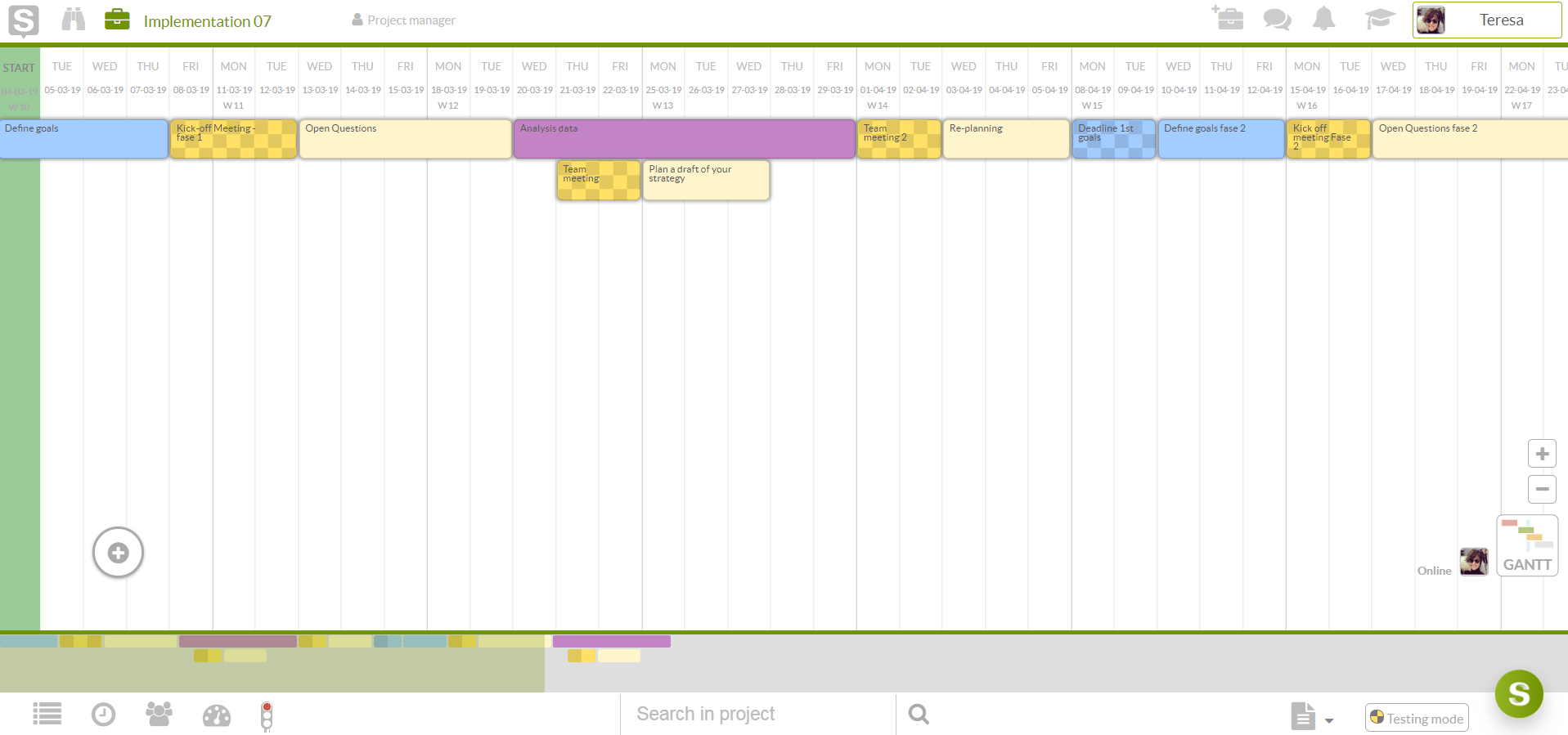 Articles about Templates
Related links…
Implementation Strategy Example
An implementation strategy refers to the execution of the plans and strategies in order to accomplish the long-term goals of the project. It converts the opted strategy into the moves and actions of the organisation to achieve the objectives.
It's followed by Strategic Evaluation and Control process. The project implementation schedule factors in change management, contingency, structure, culture, resources, people and control systems to follow strategies. It's a complete overview of the project from beginning to end which Sinnaps makes easy to use and follow by design.
Example of control systems to follow strategies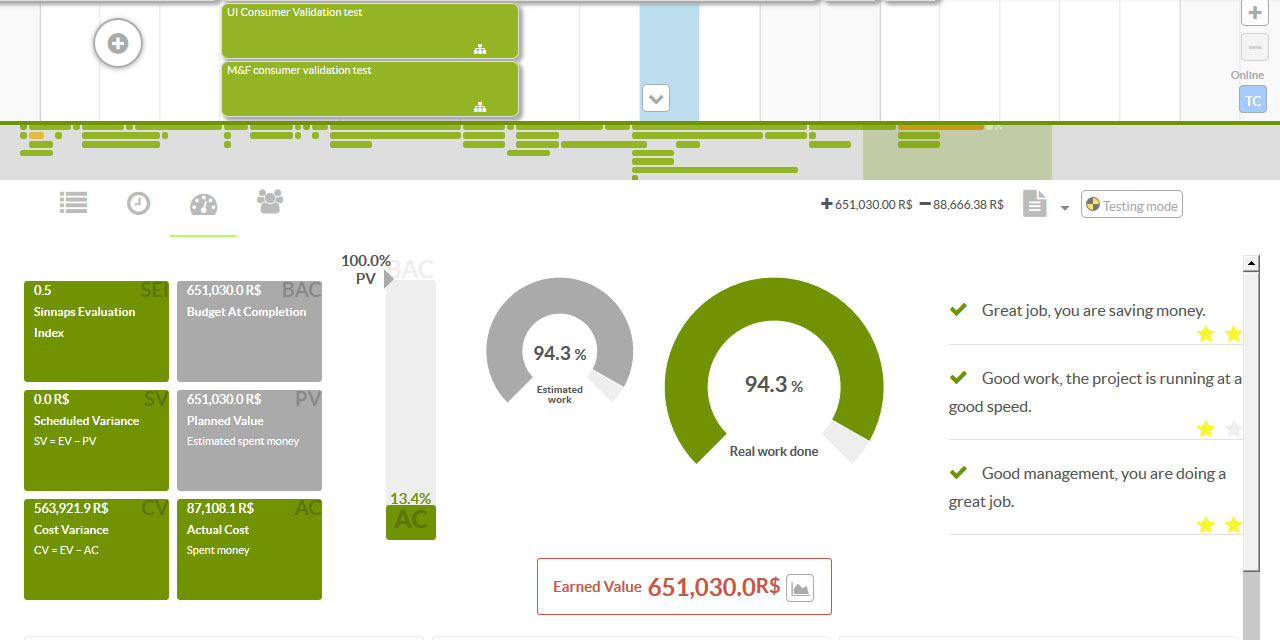 Project Implementation Plan Template
The Project implementation plan is completed by the project manager. When looking at how to create an implementation plan the financial budgets, plans and implications must be accounted for.
The responsibilities and deadlines can then easily be assigned to the relevant members of the project team. Sinnaps makes this process hassle-free and convenient with a simple implementation plan template.
Software Implementation Plan Example
There are some main focuses of a software implementation plan, keeping vendors accountable is a vital area that needs to be firmly monitored and controlled. Scope creep can easily occur but with an implementation plan in place, you're much more likely to stay focused and track.
Having an IT implementation plan with steps in place means you can assign teams to drive the software implementation to match the needs of the project and within specified deadlines.
The plan allows project managers to generate end user adoption through a proactive and engaging strategy. The overarching effect is that you're able to focus on continuous improvement throughout the project lifecycle.
Free online Project Management course
You will receive 5 lessons over the course of 15 days.
Lesson 2: Plan your project and prepare a substantive Kick Off meeting.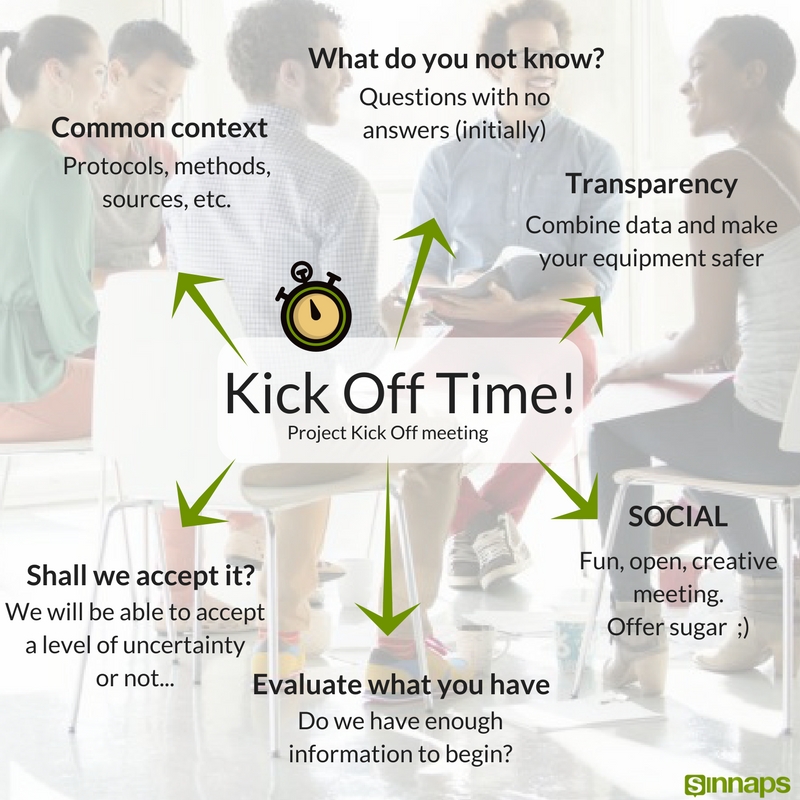 Why use Implementation Plan Templates?
Introducing new tools to your team is a task in itself so having the most reliable and effective tools to hand is imperative. Using a program implementation plan helps everyone to understand the strategy being followed and what they need to do to achieve the overall end goal of the project's objectives. Sinnaps lets you plan milestones and monitor the uptake across the team.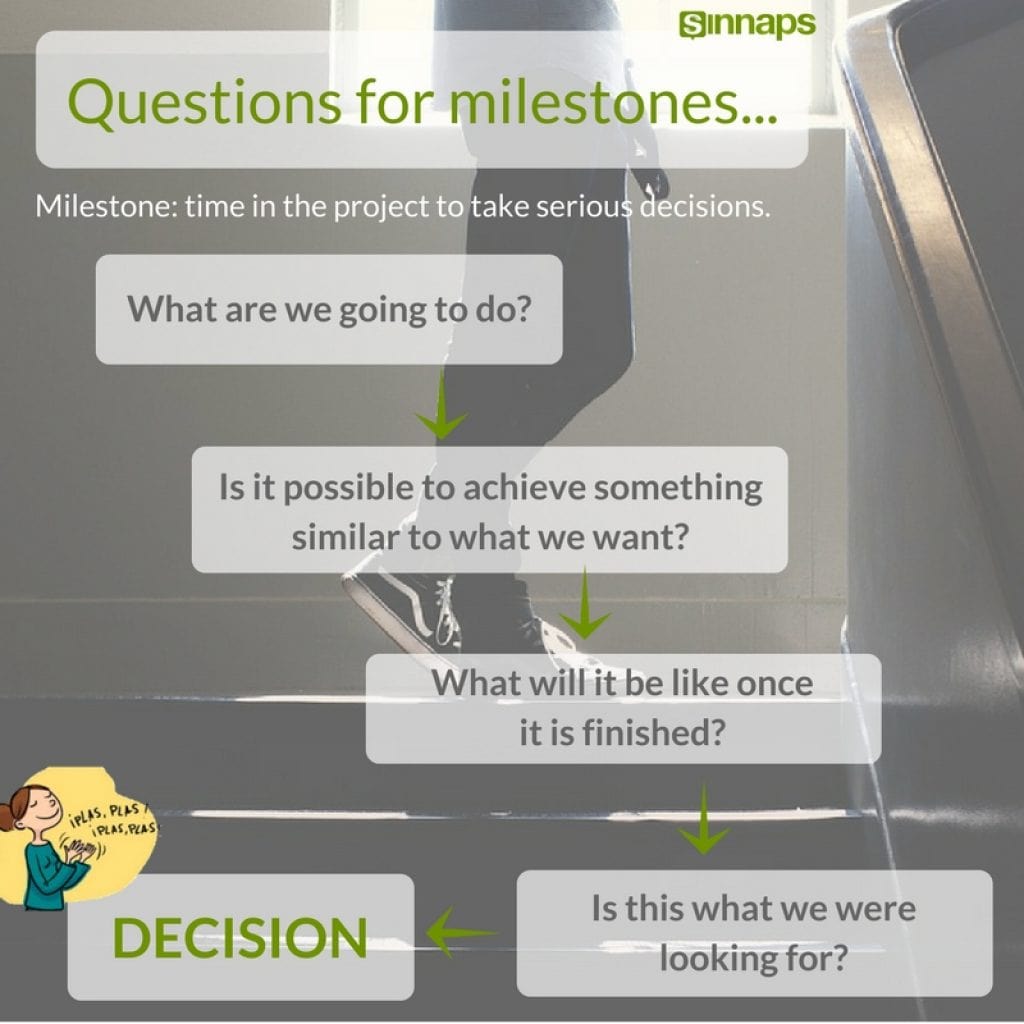 Implementing your strategic plan is the most important step to kick off a project. Working to the project implementation schedule is key to developing a proper organisational structure to highlight designations, positions and responsibilities.
Leading practices can be put into place for key project functions to execute communication and delivery of software, strategy and program implementation.
Sinnaps project management templates take are built to deliver the best way to manage change and introduce new tools to your team. Understanding the needs of professional project managers is at the core of Sinnaps project management software.