A project proposal is a very important document but thinking of project proposal ideas and writing one up from scratch can take a lot of time. There are various parts of project proposal documents and a free project proposal template can help you to write an effective document while guiding you through the process and saving you valuable amounts of time.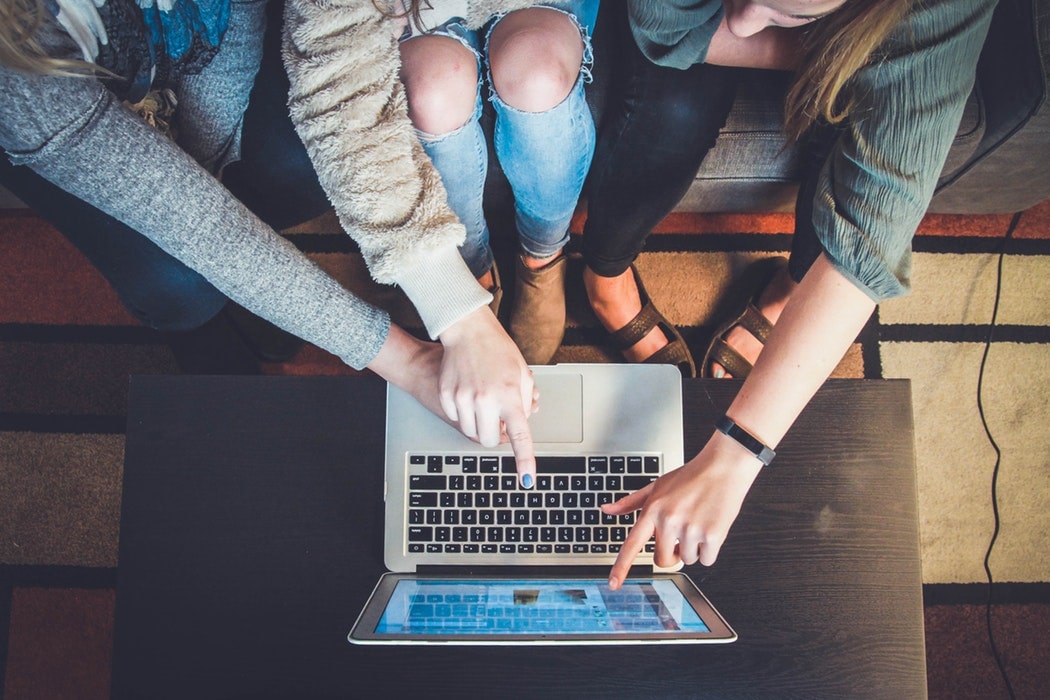 In this article, we will take a look at how to use a project proposal template, some tips on writing the project proposal outline and how to make a project proposal effective.
How to Use a Project Proposal Template
Whether you are looking for an IT project proposal template or marketing project proposal template, there are many variations available. Project management software such as Sinnaps offers effective, free and simple project proposal template documents that you can use to apply to your own project proposals, saving you a lot of time that can be better spent on the content of the proposal.
Here is how to use a free project proposal template:
Find a free and simple project proposal template that includes the specific areas your project needs to cover.
Open the template and get straight to working on the main content of your project.
Input the project specific information and fill in the template as needed.
Review the project proposal and export it to pdf format.
Send to the relative stakeholders and voila!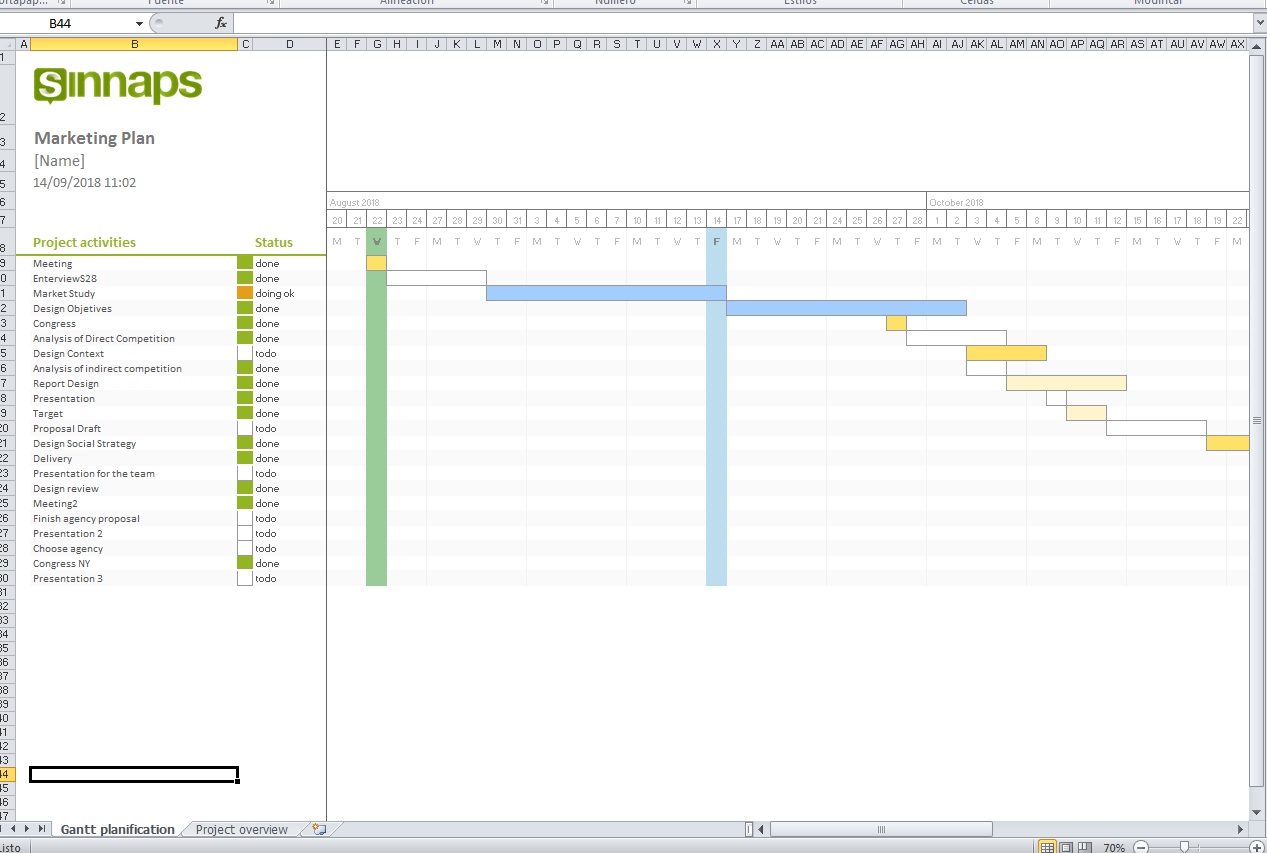 Articles about Templates
Project Proposal Format
To create the most effective project proposal, it is important to format the project proposal ideas correctly. Let's take a look at a general project proposal format and the questions that should be answered within:
What is the problem you want to solve?
How does the project align with the overall goals of your organisation?
What would the benefits be for the user if the project went ahead?
How will success be measured?
What are the planned deliverables?
What is the project timeframe and how will deadlines be met?
What will the required resources be?
What is the project budget? The best project proposal presentation is one that covers the budget.
What are the associated risks?
Who is the project team and what will their roles and responsibilities be?
How will the project be reported?
Related link…
How to write a Project Proposal
Planning the Project Proposal Outline with Sinnaps
As we have said, project proposals can be long and tedious documents. There are many different questions and parts of project proposal documents that need to be covered.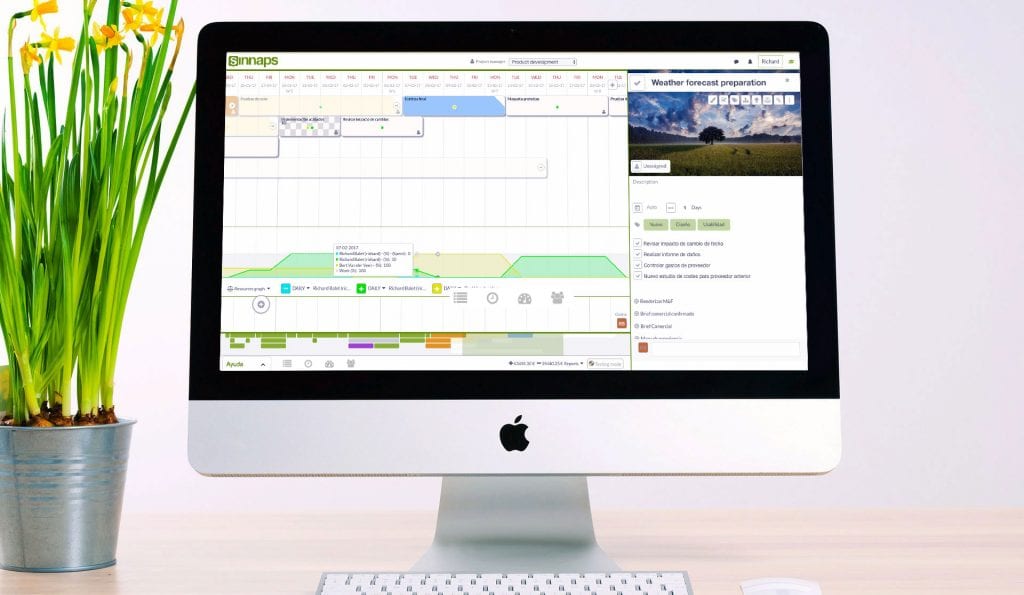 Using Sinnaps project planning application you can look at the project proposal outline as a project in itself and make sure that your proposals include everything required. Tools that Sinnaps offers you that can help are the following:
Kanban dashboard to track real time progress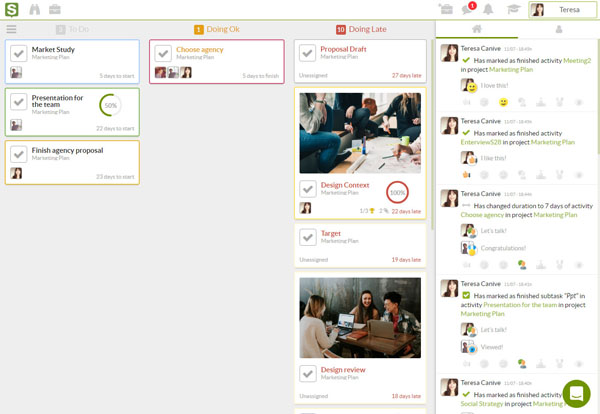 Free project proposal templates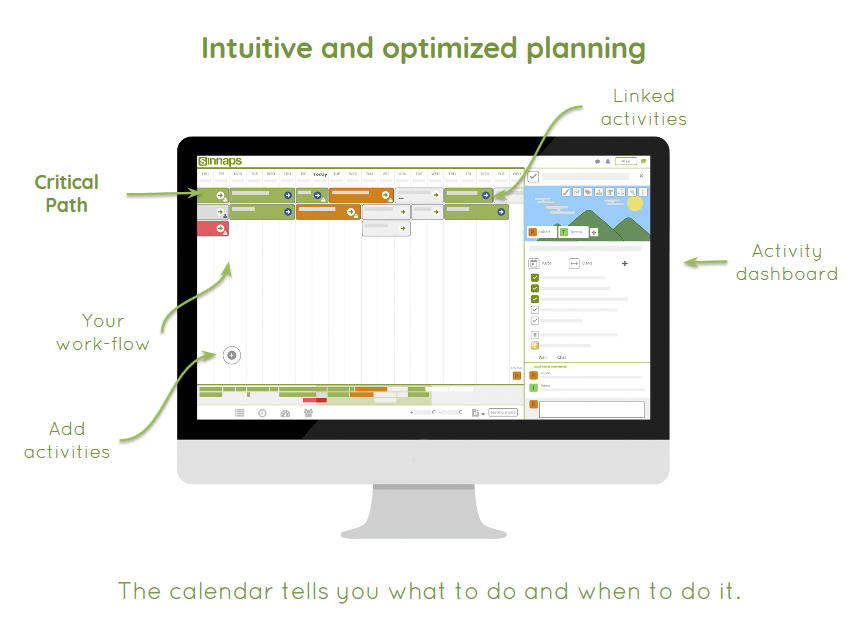 How to Make a Project Proposal Effective
Writing a project plan proposal can take up a lot of time and can be a quite daunting task. Sometimes, people forget about the effectiveness of what is in the proposal and focus more on just getting it done. Here are some tips on how to make a project proposal effective:
Project proposal title:

Make sure that it captures the message that you want to get across. An effective project management proposal needs to draw in the reader from the get-go.

Plan ahead:

If you decide not to use a template and draw up a software project proposal for example, make sure to think your structure and content through an plan how you will tackle the task of putting one together.

Spend time on the executive summary:

This should deliver an overview of the project proposal topics and again place emphasis on the message that you want to get across It should be clear and concise.

Explain clearly how the goal will be reached:

People need to trust your project management proposal and the best way to achieve this is by clearly outlining how your client's goals and objectives will be reached so that they can also visualise your thought process.
After reading this article, we hope that you have a better understanding of how to use a project proposal template doc.
Understanding what to include in the project proposal is the most important aspect to this process so don't waste time drawing one up from scratch. Download a free pressure proposal template from Sinnaps today and let us know what you think in the comments below! 😊